Over the past decades, social media has engulfed the entire life of the marketers. These networking platforms have established themselves as the most authentic business marketing channels and hence this arrangement has given rise to use a number of tools, go for analytic features and KPI tracking to quantify their social efforts. So, to prove how your social media efforts are contributing to the bottom line – measuring social media ROI is necessary.
We have arranged and provided here a few steps to track and measure your social media ROI 2019. But before that let's dive into what is social media ROI.
What is social media ROI?
Social media ROI or 'social media return on investment' is the sum of all your actions in social media that have created a certain amount of value. Generally speaking, social media strategy depends on the organization objectives- which include brand awareness, customer satisfaction, revenue, etc.
Why social media ROI matters?
In this new economic era, universal social media presence is a must for customer service and brand awareness. And if you're running a social media campaign without assessing its benefits, you won't understand whether you're getting the results you want to achieve or not. In other words, you don't know where you're going.
Social media activity involves the reputation of being a total wastage of time. In some cases many businesses consider it to be true because although they devote a considerable amount of hours into their social media strategy yet most of the time, they don't get the desired return beyond a small metrics. Besides this, many brands are spoiling the real purpose of the campaign with paid and organic campaigns alike.
If you want to get the most out of your valuable time, attract and convert customers through social networking, you need to define what you're trying to deliver with your presence. Thus, effectively measuring social media ROI can inform you how to improve your campaigns for engagement.
Importance of measuring social media ROI
Social media measurement can change the perception of social networking within your organization.
Such analysis has a potential impact on your social environment and across the business.
You can identify where your efforts and resources are being used most effectively.
Social Media ROI measurement also allows you to shift tactics if needed and when you know, they're being wasted.
Measuring social media ROI helps you better understand your audience what they care about, what they respond to.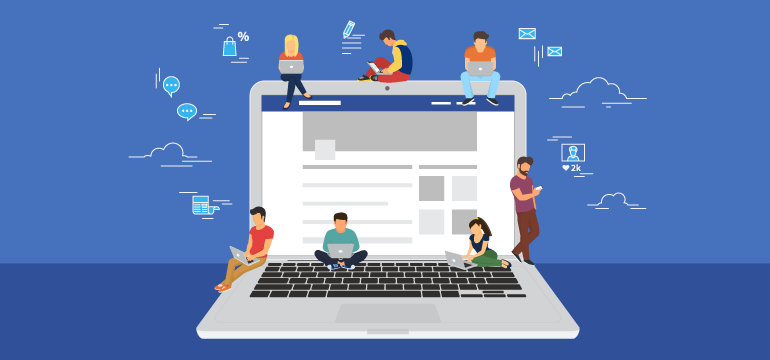 How to Measure the ROI of Social Media
Evaluating the success of several social media campaigns is one of the vital aspects of any modern marketer. This is essential for every marketer to find out – is his marketing efforts contributing to the business's bottom line? But most of the time, measuring social media is exceptionally challenging. It demands appropriate calculations and seemly assessment.
Reports published in Social Media Today states that 70% of online businesses utilizing social media don't bother to measure their social media actions. This majority of businesses have no clue how their social media activities are contributing to their success. Unfortunately, many don't know the actual benefits and importance of social media ROI. When taken a deeper dive, marketers understand that social media ROI is difficult and newbies around the world consider this chore as a bane rather than a boon.
Now the fact is, although you have set social media goals, yet your work doesn't get completed until you've proven the value of your efforts. Do you know social media spending in the United States alone has hit $17.34 billion in 2019? Still, only a small amount of marketers say they can prove its value.
The most basic social media ROI formula appears as follows:
Profit / Investment x 100 = social media ROI %
Profit – the money earned from your social media marketing efforts
Investment – the total cost of your social media marketing efforts
Although it's easy to apply this formula to calculate your monetary profit, yet things get more complicated when your investments bring results that are intangible.
But it's so difficult to measure social media ROI
Most of the businesses are using social media in their marketing campaign. But how do you evaluate your ROI when you decide to use social media marketing?
How do you find out how much revenue your Facebook has earned or whether your tweet has increased your bottom line or not?
Instead of focusing on your followers, likes, or shares- aren't you interested to know whether your content is working or not? With effective social media statistics, you can find meaningful data that reveal how you are faring in your social media activities.
Research says that 44% of businesses are not able to measure the impact of social media on their business; only 20% say they were able to quantify the success of social media efforts. But it gets more puzzling when 36% stated that they have a qualitative sense of the impact of social media without translating it into reliable figures.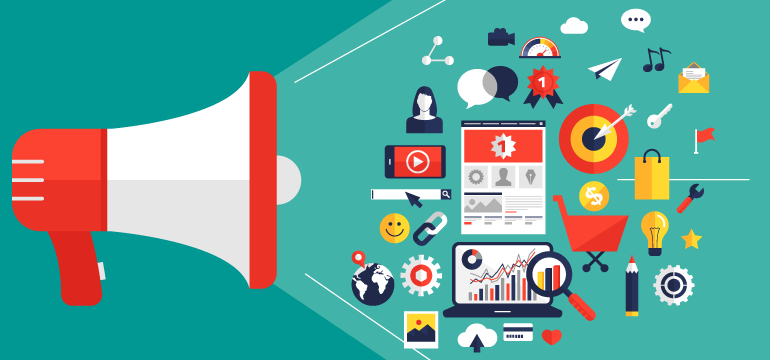 Let's discover the cues of measuring social media ROI for competent business strategy:
Identify the Purpose of Your Social Media Strategy and Set Your Goals
The first and foremost work is to understand why your business needs social media and to identify why your social media objectives are important. Also identify whether it's generating new business, helping you growing your brand or enabling networking with influencers. In addition to that you need to figure out what better connect and engage with your followers.
Define Your Goals, Track & Measure Them Accordingly
After setting your goals, it's your turn to defined them and set benchmarks. The moment it's done, it's time to start measuring them.
How can you measure them? Take a look at the different types of most important metrics and tools to help you gauge them.
Metrics:
Vanity metrics are measured in things like followers, page views and subscribers. These are known as vanity metrics because they are beneficial and interesting for marketers. They are quite valuable for evaluating your social media performance. Each social media platforms has its own social media analytics feature, yet take a look at some of the useful features to measure:
Engagement – People can quickly browse or view your content but are they actually engaging with it? Engagement metrics give you insight into how people are interacting with your social content. This includes likes, comments, clicks, shares and brand mentions.
Reach – Reach means how far you are able to spread your message. How many people are getting into your content? This helps you identify how many people potentially saw your content. Types of Reach Metrics include 'Follower/Fans' and 'Impressions.'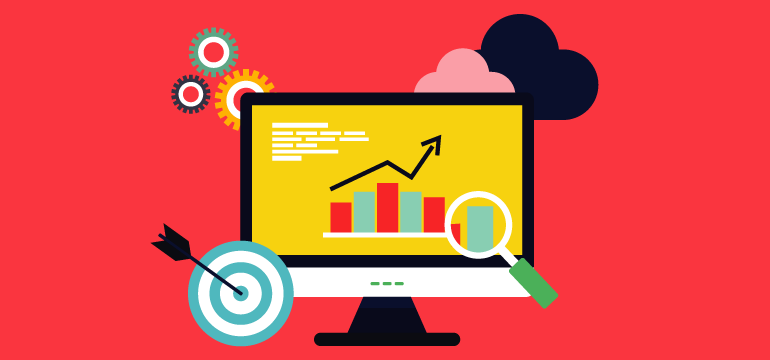 Don't forget these tools to measure your Social Media ROI.
Taking into consideration that social media analysis is extremely challenging and many a time people struggle to determine an accurate ROI in social media marketing. It's quite tricky to figure out which of your social media campaigns are most profitable.
We have scoured the internet and discovered a few tools to help you accurately measure them.
1. Kissmetrics
It's an analytics platform and a great tool to evaluate customer behavior and ROI. The tool is designed to track individuals or a group of similar individuals throughout their visit to your site and even after they've left and come back. This is a perfect tool for optimizing marketing success.
Kissmetrics notes when users leave and come back and what they do when they return. Using Kissmetrics, you can track ROI coming from Facebook, LinkedIn, Twitter, or any website. This way, you can track your entire customer lifecycle more accurately. Finally, it provides valuable information about ROI and allows you to identify which paid advertising sources are actually working and converting.
2. Buffer
Buffer allows you to manage your social media activity at large. The tool allows you to provide valuable insights and analysis on your social media performance. Buffer Analyze lets you track your content and helps determine which performs best.
3. Hootsuite
Hootsuite is an expensive tool compared to Buffer. But it's one of the fantastic social media management tool preferred by all. This tool automatically schedules your posts and provides some solid analytics tracking. Hootsuite also offers customized reporting for you to get detailed analytics. In addition to that, Hootsuite also offers team metrics so that you can monitor response time and your team's interactions.
4. Cyfe
If you are looking for an all-in-one reporting tool, Cyfe is the best one. The tool helps you to gather information about how your content is gets shared across social media and what impact it has on your overall ROI. Cyfe helps to track the number of Twitter mentions on a specific keyword or hashtag.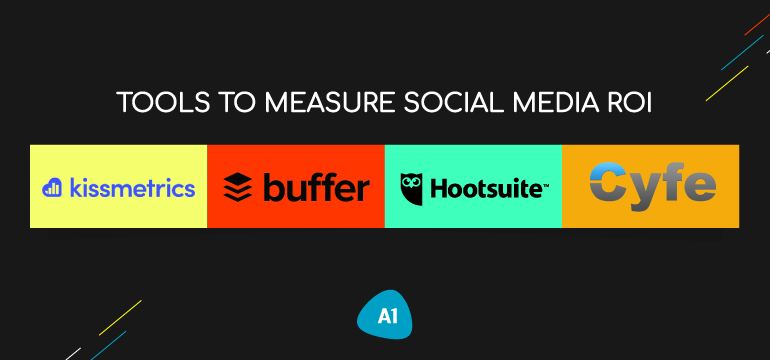 Take Aways
Whatever we do, we need to assess and measure our actions. Sometimes there may be a decline in traffic, or sometimes we could not hit our growth goal. As social media marketers, we know how hard it might become to assess your metrics and prove what we are contributing to the bottom line. That's the reason we have tried finding out specific strategies that you can put in place to improve your results. During your overall journey, you can modify your strategy as well as your metrics if needed.
If you want to establish your success in what you do, we can help you to find out better ways. Visit A1Future Technologies for more insights.
You may also like:
How to Get Rid of Social Media Marketing Failures and Drive Traffic
10 Proven Tips For Social Media Success
The Power of Hashtags in Social Media Marketing