Social Media marketing strategy draws the attention of the target audience through several available Social Media sites such as Facebook, Tumblr, Pinterest, Linkedin, Instagram, Twitter, Google and Snapchat.
Business organizations use Social Media for a myriad of aspects – customer management, brand recognition, reputation management, audience building and many other things that can help an enterprise to make a profit.
Every type of company whether small or established can connect with their target customers through such online public platforms. But, Social Media does not work the same way for everyone. Thus, each concern has to set specific methodology to be successful.
People should follow particular rules while sharing information in a public forum and also while commenting on personal issues. If Social Media gets used in the wrong way, it can destroy the overall reputation of the trade.
The year 2017 has been a year of several corporate Social Media Mistakes. Many big corporations lost their long-established influence on their customers because of these worst Social Media marketing failures. The primary goal of any social media strategy plan is driving traffic and receiving the ROI.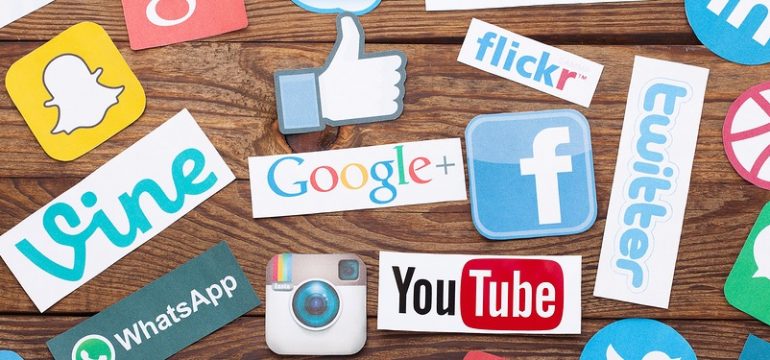 Understand what Social Media marketing is, what are the failures and one can get rid of these to attract customers.
Social Media Marketing Benefits And Its Necessity In Business
In the recent years, Social Media has become an integral part of promoting business messages. Both large and small corporations reach to their customers by posting texts and image updates, videos and other necessary contents related to the company.
Messages sent through this platform create a lasting impression on a large group of the target audience and also initiate paid Social Media advertisements. Consumers get an idea of their preferred brand and collect reviews of previous clients to find out the reliability of the product.
But, the public platform is a very volatile field, a loose comment or wrong PR becomes detrimental to the reputation of an organization. Digital marketing mistake can affect the online prominence of any business group and lose prospective clients. So initially a marketer needs to understand why Social Media marketing fails and how to drive traffic when this approach becomes unsuccessful.
Social Media Marketing Mistakes and How to Get Rid of Them
Here's a list of probable causes why Social Media marketing strategy fails and what to do about it.
1. When companies ignore optimizing profile image
All Social Media approaches need to start with the optimization of the profile image. Display images are essential on any social platforms because they dictate how your business appears in search results and how a brand's users react to it.
Profiles are the first thing that every new user notices when he visits the page. If the profile picture is not optimized correctly, an organization would never know how their customers perceive them and where they stand among their competitors.
Optimize profile images and attract more traffic:
Profile images give the first impression of a firm. They speak a lot about the type and status of the company.
Companies could create profile pictures based on the following tips and stand out from the crowd:
One should make the photos visually appealing.
Use the company logo.
Eliminate all possible texts from the image.
Should not continuously change the picture because fans and followers relate an organization to its profile picture. So, agencies should maintain consistency always.
Using similar image across all social platforms so that all recognize them.
Every online networking platform provides a set of criteria regarding the size, type and design of the profile picture. Following these guidelines will enhance the scope of better image optimization also.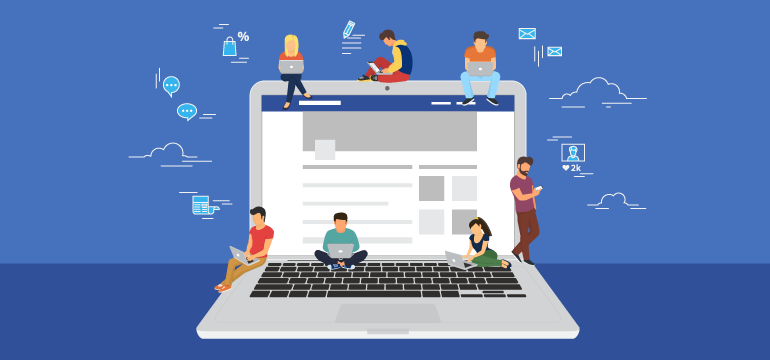 2. When CTA Is Not Engaging Enough
Call to action or CTA is used in Social Media to convert potential leads to prospective clients. The fundamental purpose of using (CTA) in Social Media marketing is to engage the target audience and tell them about the next action they should take. This necessary element of Social Media marketing insists prospects, customers and the public to take appropriate measures that are traceable.
The moment when a call to action is in alignment with the company's goal, it can help to get measurable results that support the critical marketing objectives. But, weak converting CTA cannot correctly promote a brand accordingly.
Businesses should take care of all the marketing elements of CTA buttons to make it more enticing. People should understand that while marketing through Social Media- Call to action acts as information to the audience designed to provoke an immediate response.
CTA fails due to several reasons, viz-
CTA buttons do not have the compelling image or text lines that would prompt target visitors and customers to take action.
Organizations do not understand their sales funnel and cannot make the most out of the call to action.
A wrong arrangement of CTA buttons which makes it inconvenient for users to scroll down and take further action.
Not defining users what benefits they would have if they click on the call to action button.
How to get rid of such CTA failures:
Color usage and style of language play a significant role in making CTA useful. Use of intriguing words such as "visit our store today," "call now" or "find out more." Match the color according to the brand which is the sure formula to capture traffic and increase conversion.
CTA buttons should be in a place where visitors can quickly view them and perform the activity. Moreover, benefits of completing the task should have explicit mentions in the tabs.
A/B testing of the headline, buttons, location, copy and offer once a month can determine one's position in the industry and further rectify any mistake.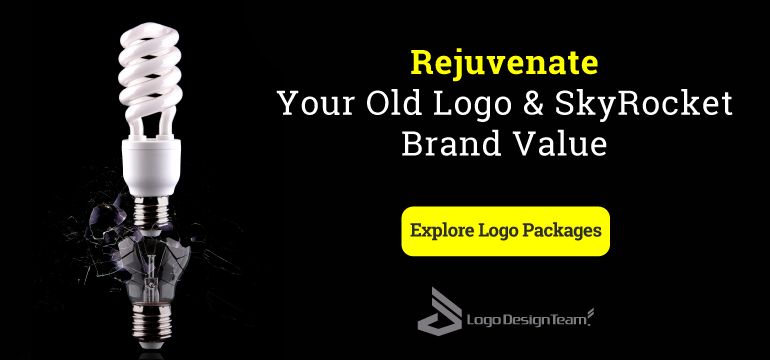 3. Not Identifying Proper Target Customers
Social Media users are wide-spread and it is impossible for a company to reach to all kinds of people at once. Hence, to have a successful conversion, marketers need to identify their target audience. Overall Social Media marketing approach will fail if a business cannot recognize proper customers.
Simple Tips to find your target audience:
Enterprises can conduct market research of the industry, trends, competition, etc. They can even organize initial interviews and surveys from current stakeholders and finally access the information to narrow down the target audience.
The next step is to find out on which platform the target audience visit frequently. For example, Twitter attracts males and more affluent demographics.
4. Failing to Connect with Target Audience appropriately
The target audience plays a vital role in the success of every firm. Connecting and building a relationship with the target audience is thus necessary. If online marketers fail to engage users in stimulating conversations, they would move from the specific company and go elsewhere. When it is about converting visitors, it is essential for all online businesses to connect with their target audience.
How to get rid of the mistake and driving traffic:
The main aim of creating an account on a public platform is to make your service known to your target audience. How to do it? As an owner of the company, one must deliver information about the basics of the company.
Let the consumers know what one offers and what the benefits of using the products are. Moreover inform -Who else can benefit from your brand?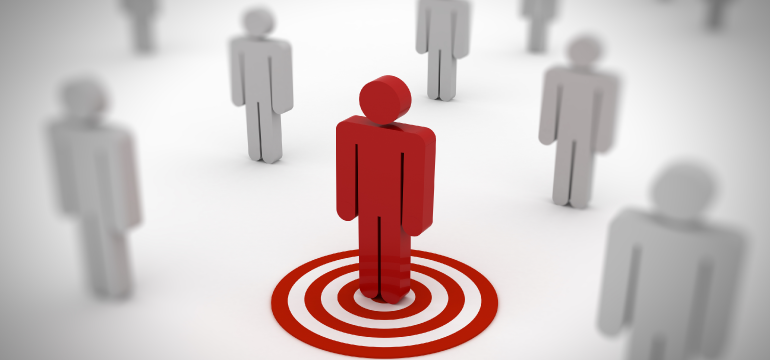 5. When companies don't modify messages for different channels
Enterprises might have several accounts is many different online public platforms. Surveys show that sometimes corporations keep publishing same content across all the platforms. But organizations should understand that various channels have their own set of rules and scope and hence, posting a similar message for different website wastes time of both the company as well as its audience.
How to get rid of this mistake and driving traffic:
Every business organization should modify its messages and communication strategies according to each different platform. To attract more consumers, the information that companies create should be at par with their business goal.
6. When marketers make Chatbots mistakes in Social Media
Chatbots have evolved as one of the big communication strategies nowadays. Several marketers have started using chatbots as their online messaging agents.
But, unfortunately, wrong uses of Chatbots have resulted in many Social Media marketing failures. Bots are the most complex areas of AI and many times they do not comprehend the expectation of the people for the following reasons:
Employment of wrong Chatbot Generation
A bot is a computer program that talks to a user through a conversational interface. It is programmed to lead the consumers through a series of questions so that they can collect necessary information to understand the company's intent. But sometimes enterprises choose wrong chatbot generation and face failure. Hence, a group using chatbots must realize which bots can work efficiently for them.
Not having a Desired Business Outcome
Every businessperson should develop their specific goals and should be clear about what they want to accomplish with a chatbot. When chatbots cannot talk to the clients matching business targets, then it becomes a blooper. It is essential to check that the business goals must match the customers' goals also.
How to overcome this mistake and drive traffic?
There are three different generations of bots available in the market and each delivers specific business values. Amongst all, the 3rd Generation chat bots perform well with both Unsupervised and Supervised Machine Learning along with rule-based construction. This generation provides a more exceptional customer experience by accurately addressing any customer problem.
Customers use Chatbots to inquire about the products and services of a brand. Companies should make this query session natural and further purchasing process convenient. They should use ideal bots that can handle proper communication and deliver messages corresponding to the commercial goals.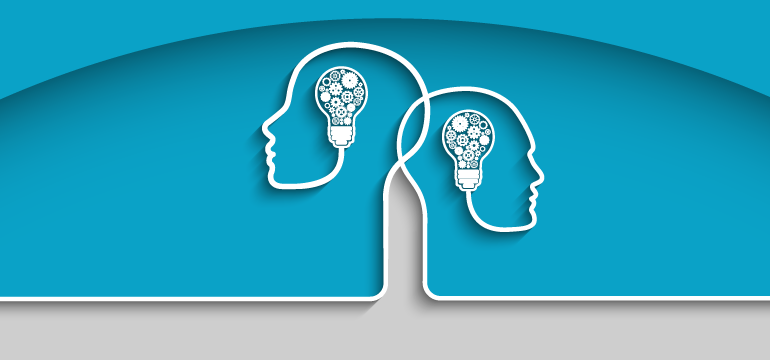 Final Words
Social Media marketing blunders are quite common. Existing and potential clients get connected with a company depending on its reputation. A single goof up from the company's end can destroy its impression. Additionally, competitors also try to find out common meltdowns and take advantage of the situation. Hence, to create a positive impact on clients and motivate them to use the brand, it is essential to understand how to build up a perfect plan for smart Social Media marketing.
Seek the Professional Help
At A1 Future technologies, we work with the most talented bunch of creative professionals and marketers who collaboratively etch out the best strategy for our clients' online success, on the global scale. Explore our plethora of services that are meant for uplifting the brand image, brightest in the crowd.
You may also like:
10 Digital Marketing Basics You Should be Reviewing in 2018
Top 12 Social Media Management Tools to Grow Your Business in 2018
Top 9 Twitter Tools Powering Social Media Experts in 2018