The face of marketing has changed over the years. Traditional forms of marketing have given way for a more digitized way of marketing. There has been a steady breakaway from analog to digital and thus, the way marketing was done, has transformed. More and more marketers are leveraging the power of social media to boost their business and amplify their online visibility. Social media marketing is now the norm!
Almost 90% of marketers say marketing on social media has increased their business exposure. How? Because social media can reach millions of people within a few seconds. Which makes it easy for you to spread the word about your product to all and sundry.
And since 60% of people are on social media platforms these days, the only way to keep your business at the forefront is leveraging Facebook, Twitter, Pinterest, and other platforms.
But are you doing it all correct? Social media is fast-paced and ever-changing. Whether you have just started off with it or is a seasoned pro, you must pay heed to the recent developments in the social media realm.Having a social media maven is one of the prime requisites for every marketer. Given the fact that an expert stays on top of the social media trends, and is always aware of what's new on the horizon.
So if you think since you can handle your business fine, an expert is an unnecessary addition to your business, you are under an error.
So without any further ado, let's check out some of the reasons why one must hire someone who is thorough with the nitty-gritty of social media. Trust me, it worths way for than the recruiting and on-boarding hassles.
1. Meticulous Tracking
Before you make your move, you better track. Marketing through social media is all about tracking before acquiring sales. Hiring a dedicated expert means a proper setup of Facebook pixels, responding to the prospects, remarketing audiences, conversion tracking codes, etc.
Tracking these helps you determine the lead's journey through the sales funnel.
2. Understanding and Analyzing the Analytics
Your online marketing strategy is comprised of analytics and data. A social media expert deciphers this analytics and channelizes it to your revenue generation. They ensure that you get the optimum ROI. Understanding the analytics is only possible by an expert as he/she is thorough with the social media jargons.
Your social media efforts and how audience behavior changes, are monitored constantly under an expert.
3. Expect Quality Work
You can always expect quality work from a maestro. A true social media marketer would definitely desire for quality work around his/her online marketing. This is where an expert or a social media manager saves the day.
They know how to create engagement on the platforms in ways beyond just random postings.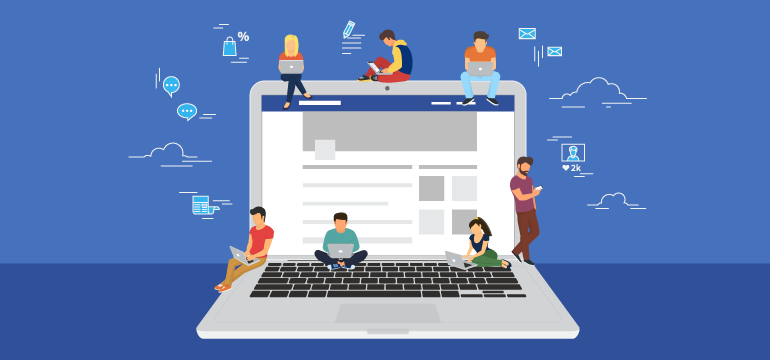 4. Get a Complete Make-over of your Strategy
You might be confident about your social media marketing strategy. But regardless of your confidence, breathing a fresh gust of air is never a bad idea. An extra pair of eyes gains you a lot.
A social media consultant can give an entire make-over to your marketing strategy with his/her expertise and experience.
5. You can Focus on other Business Aspects
If you have to juggle between your daily business processes, as well as maintaining your social presence, it is onerous. Spreading oneself too thin induces lesser focus on other significant aspects. These works are then put on the backburner.
A social media manager, on the other hand, takes charge of your social marketing, thus helping you to focus on your business.
6. Regular and Timely Response to Social Media
Social media is a powerful tool that can either make or break your brand image. Hence, maintaining your online reputation is indispensable. A social media expert is always alert if there's any bad review or comment on your Facebook or Twitter handle. And is swift enough to respond to the comment right away.
This crisis management facility can only happen with a committed expert by your side.
7. Consistency on Social Media Posts Frequency
It is always recommended for online marketers to be steady on social media. Irregularity and inconsistency in posts and shares can backfire and drop traffic. Your social media specialist will advise you new ways of social posts and shares. He/she will ensure to post consistently on the platforms.
Having regular social posts, blogs, is imperative in getting new prospects and conveying what product or service your business offers.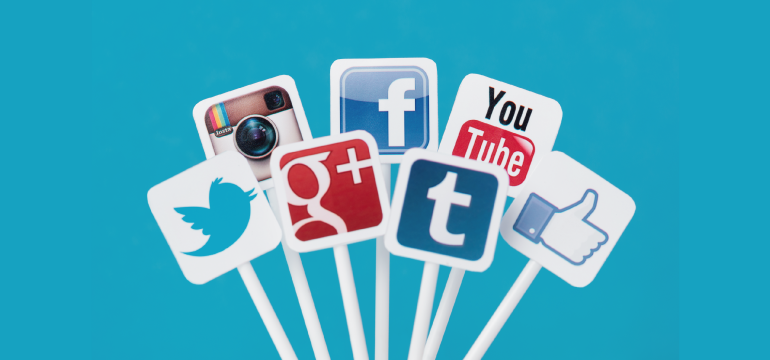 8. Social Media Trends Wisdom
Social media specialists constantly update themselves with new trending topics, viral memes and hashtags. It is natural for a common marketer not to be so savvy with these elements that actually help to fetch more eyeballs to your social posts.
Hashtags being the harbinger of the digital decade, must be given the prime importance. Which hashtag to use and when, only an expert will be familiar with.
9. 100% Dedication Guaranteed
Marketers can always expect 100% dedication from a hired social media expert. Because an expert knows everything about how these platforms work and how your business can avail them.
It might so happen, that you come up with an engaging post, all nicely linked back to your website or your blog, and at the end of the day you forgot to post it. All efforts in vain? But this is not in case of a devoted manager. They are sincere and dedicated to their job.
10. Evaluating ROI Metrics
Activities on Facebook or Twitter or Pinterest, or how intense the engagement generated is, cannot speak about the ROI one can expect. You need proper metrics. A skilled social media marketing expert knows exactly where he/she would get the answer.
They can track website traffic, measure sales, app download rates, check the email subscriptions, the expenditure and time taken to determine the ROI, everything!
11. Competitor Analysis to form New Strategies
Social media is exposed to all and gives open access to everyone. So it is not just you connect with your target audience. You can also keep a close eye on your competitors' social activities.
Social experts can gauge the analytics and find out what strategies your adversaries have taken. As well as point out where they failed and nailed. This analysis can help you to formulate your social media strategy with an advantage.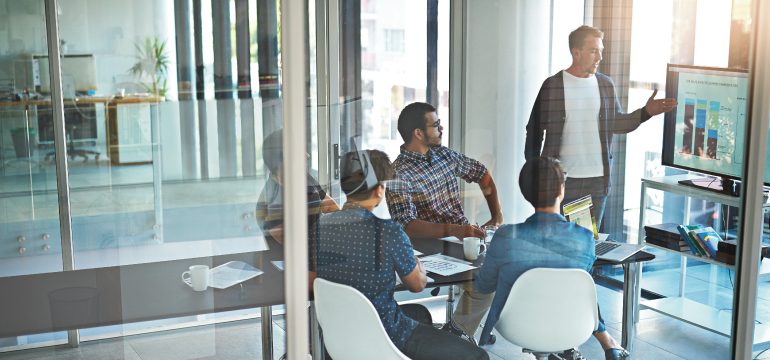 12. An Expert will Boost your Brand Engagement
Social media experts know how to leverage the power of visuals, such as Infographics, Social Media Graphics, Animations and other forms of data visualization. Incorporating these bunches of potent visual pieces can actually help you create more engagement.
Plain texts and data have been done to death and hold no value on social media sites. An expert knows how to be creative and give your audience a better user experience.
13. Stay Afloat with the Trends
Hiring social media top guns means you will always stay at the top of the social media ladder. In the ever-changing social media landscape, trite and old-school topics don't hold any value.
Experts in social media constantly upgrade themselves and are acquainted with the latest trends. This crucial knowledge can further be implemented in your social media advertising plans.
14. Authority of Storytelling
They are the true authority in storytelling and can draw the attention of your target audience with minimum effort. If we talk about Twitter, how to build an engaging story with just 280 characters, only a social media specialist would know.
They have that inherent charisma to cater to all categories of an audience and convey information through a short post.
15. Avail Influencer Marketing
Influencer marketing is the next best thing a marketer can plan for. Influencer marketing campaigns drive 11X more ROI than conventional digital marketing channels, as opined by 94% of Internet marketers. Influencers are powerful in their niche and instill trust that makes marketers to adopt this mode of marketing strategy.
And social media specialists are ahead of the curve in this. They are capable of hunting down the right influencer for your business who can bring luck to you.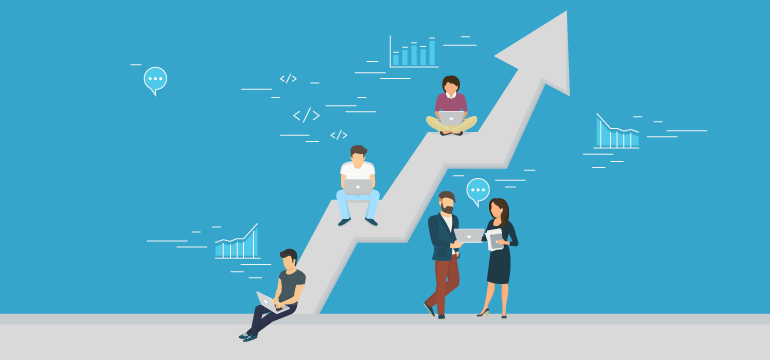 Final Thoughts
If you are still in a dilemma whether to hire a social media expert for your business or not, check what your peers are doing. A social media doyen is a valuable asset who will always keep your business on top of the latest tricks and trends. However, you must be vigilant enough to choose between a real expert and just a social media enthusiast.
Because today with the Internet by their side, everyone is an 'expert'. And as social media is growing, there's no bona fide certificate for a real expert. Back in 2009, almost a whopping 15,740 Twitter users claimed themselves to be social media marketing experts.
So, before handing over your marketing responsibilities to a so-called social media connoisseur, gauge their merit and expertise. And if you ever require someone like this for your business, you can always turn to us!