Pulling off a great content marketing idea is easier said than done. Solely because it involves a myriad of critical elements which are not achieved within a single night. First and foremost is the content choice, which marks the start of any strong content marketing campaign. Then the conceptualization, and finally the creation.
Creating engaging and robust content marketing ideas that stay faithful to your brand message, as well as educate your target audience, is tricky. But it is also the most vital part to be considered.
Right from framing the content, to determining the visual language, and then finally creating an Infographic or a video, content marketing demands a lot!
But where from these unique ideas would come? Writer's block is too common these days owing to the number of content produced. Not to mention, the deadline pressure. Where from new ideas would generate? And this results to loss of time, a toll on health and at last, a drop in the readership.
This all the more happens with the young novice bloggers or marketers, who are out there to try their hand.
They get swamped. Budding content marketers wonder where from other bloggers come up with the novel ideas and contents? How do ideas germinate in their minds while the novices mourn their shortcomings!
Well, we owe to technology a big hand here. Thanks to technology now we have a plethora of resources that are mostly intended to help novice writers. They represent the various approaches marketers are adopting. Such as how-to lists, podcasts, customer stories, comparisons, eBooks, Q&A forums, etc.
We are now exposed to unprecedented access to resources and knowledge. We just have to make the right choice and choose the apt resource. By tapping on the right resource, you can quickly come up with contents (read, ideas) to suffice you now and the upcoming years too. Luckily we have plenty of them to help you do your job.
This post covers all the essential tips that you need to frame your content marketing strategy framework. As well as resources to find the idea for your next content. However, ideas and inspirations are not plagiarism so don't ever try to copy or duplicate someone's content. Because that person has put equal hard labor to come up with it. Keep on scrolling.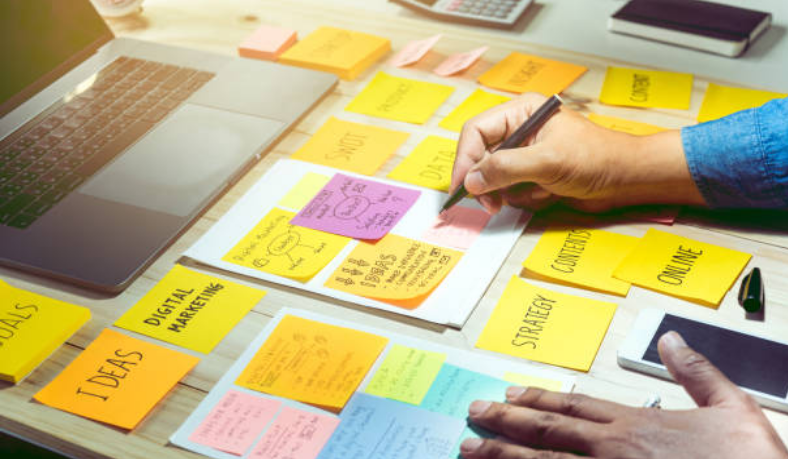 First, I would start, not with the resources, but the tips.
A. Look through the blog comments
Scouring through the blog comments, you would indeed find many ideas exchange. Unknowingly though, sometimes when a reader comments on your blog, he/she gives out a unique idea or a suggestion that you can conceptualize into a content idea to use for a campaign.
Sounds good, right? Try this from today and let us know if you got any positive result.
B. Google Search helps
Do a Google search, and see the Big G helps you find an idea for your content. The moment you type something relevant, Google will try to guess what you are searching for. Ideas can generate from there.
You may also try the "People also ask" feature right at the top. You can get ideas from the searches frequently made on Google.
C. eBooks
You would get ample of free eBooks on the internet that you can mine for content ideas. eBooks are generally highly authentic sources of content with quotes, stats, research, links, that you can use for churning your content marketing ideas.
D. Books
Yup, sometimes it's better to go back to old school. Amazon brings you a volley of books related to your industry. When you get to see what the stalwarts are writing about your field or domain, automatically you get some unique ideas to work upon.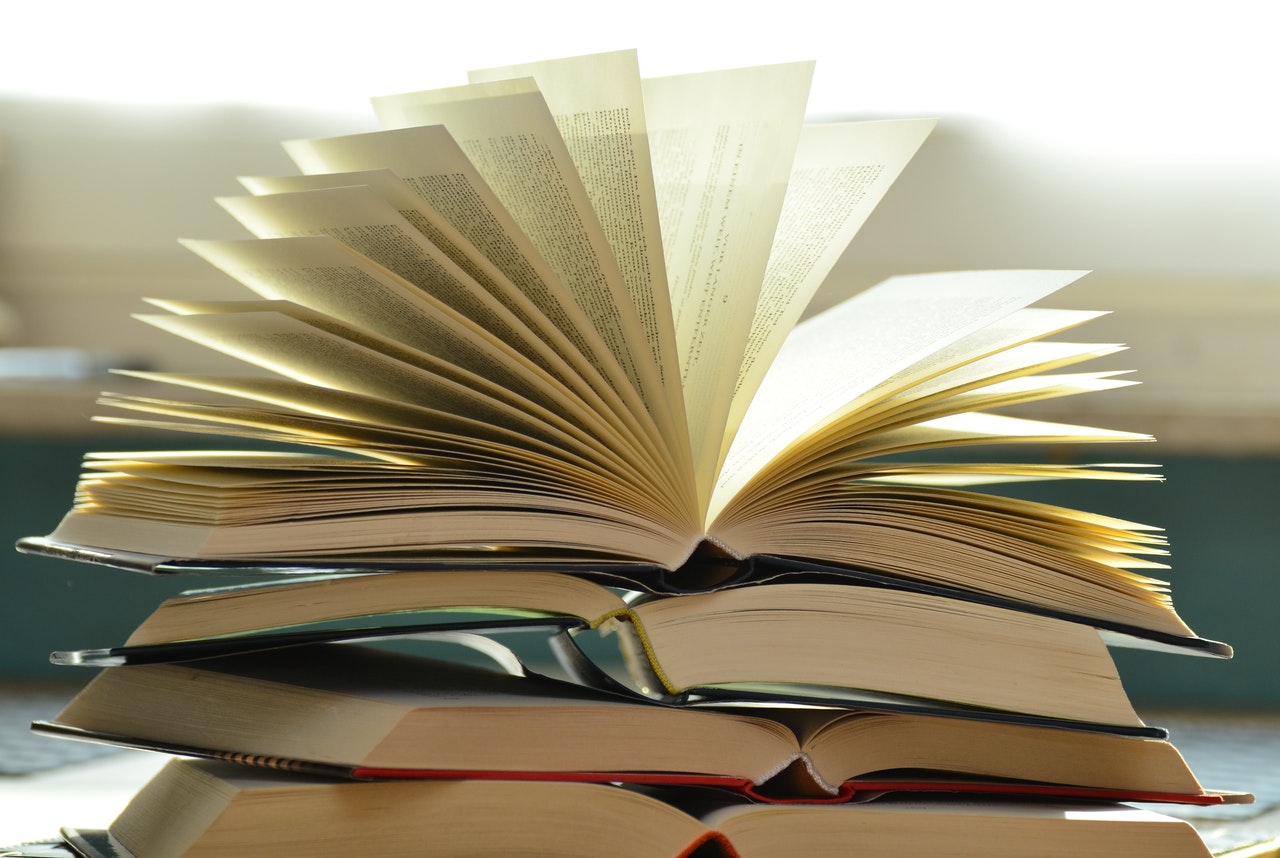 E. Conferences
Conferences are great resources when it comes to idea curation. Take part in the conferences where you get to listen to marketing influencers disseminating valuable information.
Take a cue from those and come up with a brand new idea. Conceptualize that idea into content and start your content marketing strategy full-fledged.
F. YouTube
Today, YouTube with its whopping 1.9 billion monthly active users, is an ocean of ideas. Surf it a little, and you would find a brilliant concept worthwhile of your time spent. From YouTube videos, you can gather all kinds of ideas to churn and work upon.
G. Watch TV
Who watches TV in the era of Netflix and Amazon Prime? When you can get the world within your palm, why to sit in front of the chatterbox!
Yes, this is what the Gen x thinks. But we, being the millennials can't belittle the power of Television. Spend some time watching TV, and you could get a number of talk shows, demonstration of innovations, tech news, and much more. Gather your creative content ideas from there and avail it for your benefit.
H. Podcasts
Podcasts are now a good way to mine for content ideas for your content marketing strategy. There are several brands, bloggers, and Internet marketers who publish podcasts on trending topics, and there you can get your help!
Listen to what they say, try to fathom what they mean and your idea would come to you in a jiffy. You can even put a quick glance on the podcast titles if you are short on time.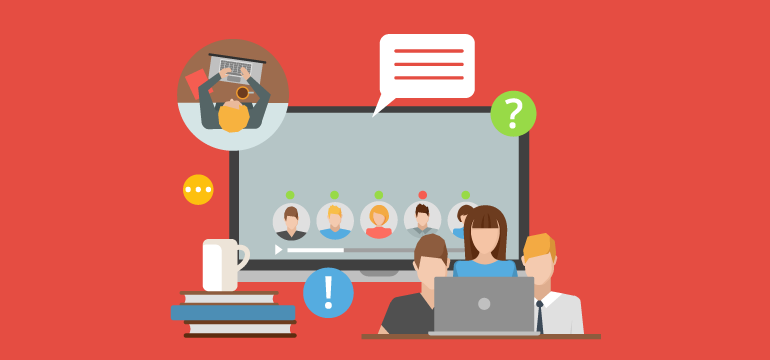 I. Email Newsletters
I genuinely believe that you must have subscribed to multiple newsletters related to your genre. Well, you may not read through all of them, but don't underestimate the power of newsletters.
Newsletters and emailers can give you tonnes of inspirations that you can work your way up. Same as the above, you can simply take a quick look at the titles, and voila!
J. Google Alerts
Undoubtedly, Google is a benevolent giver. It has got everything that you search for and can think of. So have you heard about Google Alerts lately? If you didn't, it is a smart feature from Google that sends you emails when it finds blogs, web pages, research stuff etc., matching with the search terms you have signed up for.
Nice way to get new ideas, right? And you know what? It's free!
So that was it! End of the tips. Now it's time to let you know the resources.
1. SlideShare
To start with, SlideShare is a fabulous tool wherefrom your ideas can germinate. Ever since LinkedIn has taken over SlideShare, it has become a massive content hub. There are approximately 40 content categories with an unbelievable 18 million uploads.
Your ideas are waiting there, just go and grab them!
2. BuzzSumo
Another fantastic resource for young bloggers. You can get valuable insights and immediate reports on the most shared content on any topic. You can search by topic, URL or author. BuzzSumo helps you get all the questions people are talking about, all that is happening around the world.
Surely, a defined way to get novel ideas.
3. Discover
A perfect tool to find inspiration, research opportunities and new concept evidence for your brand's content. Xia, the AI bot of Discover helps you discover anything related to your domain, performing a substantial search.
4. Google Trends
Once again, the Big G comes into the picture! 🙂
Google Trends is the ultimate idea curation platform that you can ever think of. As they say, "Explore what the world is searching", make Google Trends your friend philosopher and guide when it comes to idea mining. Get all the latest updates about any topic that's trending around the world!
5. Quora
Nothing like it! Quora is a dedicated forum for valuable ideas and insights exchange. There are numerous questions on hundreds of thousands topic that you can mine through.
And if you want to get answers on any specific industry, filter your search accordingly. Enough to stack your brain with ideas for one month!
6. Oz Content
Oz Content is a tool where you can put keywords that would fetch you data-informed content ideas. Not a bad tool to take resort to. With this get ideas for your content marketing and accelerate your growth.
7. Wikipedia
The know-it-all website that has been the buddy of all the inquisitive souls out there. Wikipedia has everything for you. Just type your keyword and get related Wikipedia page.
Everything you want to know will be in front of you. You can curate ideas for your next content and do away with the writer's block.
8. Feedly
Feedly gives you all the topics that matter to you. It is the best way to be aware of all the vital insights one needs to be successful in today's world. Feedly gets you all the content from your favorite blogs, and keywords.
9. Alltop
You name and you have it. Alltop truly showcases all the topmost trending topics that can work as your inspiration. It is an aggregator of the most trending stories. And also has a vast array of topics ranging from news, health, sports, to entertainment, tech, business, and much more. It gives you the absolute best news on any subject you search. More news, better ideas!
10. Idea Generator tools
As the name says, idea generator tools generate ideas with a few relevant keywords. The process is as easy as cake. For your help, Hubspot blog topic generator, Portent's content idea generator, Answer the Public are quite a few tools worth trying.
11. Brandwatch
This is also a good content curating platform. Here you get all the emerging trends that impact your business. Brandwatch is the leading social intelligence company that gives sub-topics that users read and write regarding a keyword. Best way to form creative content marketing ideas.
12. Pinterest
The last one in our resources list is Pinterest, the most creative and beautiful of all. Holding an Alexa rank of 63, Pinterest is the most underrated source for content ideas. On Pinterest, amongst the thousands of pins, be sure to get a relevant topic to fan the flames of your content marketing strategy.
Don't fall for the bias that Pinterest targets only women. It is such a tool that caters to the needs of everyone. It's not only about pinning a picture here but also gaining insight and idea.
Time to wrap up…
So you see, there are unique content ideas scattered everywhere. You just need to pick the right shell to find the right pearl. Ideas for content are the crucial factor of any content campaign. Though this sounds intimidating, actually it is not that hard.
Follow the tips as well as try the resources mentioned above (there are 10 and 12 of them respectively) and get yourself a solid content marketing strategy ready.
However, one rule of thumb is, never waste too much time on ideation. Once you get a decent number of content ideas, start writing. Until and unless you hold the pen, or put your fingers on the keyboard, your content marketing ideas are nothing.
Don't get wrapped up in thoughts and contemplation, execute as soon as possible. A novel content idea can bring double the revenue, boost conversion, and establish you as an industry expert. And if you ever feel that you are running out of ideas and facing any creative block, consult a bona fide professional agency to cover your back. A professional content marketing agency can create compelling and contagious digital assets that can take your overall performance up to a higher level!
Do you feel we have missed any tip or resource to list? Feel free to share your valuable thoughts with us. Who knows, maybe from all of your comments we would get the idea for our next blog. 🙂