Are you in search of email automation tools to leverage your email campaign?
Do you want to know about the best email automation tools available in the industry today?
Look no further, to simplify your search we have created a list of many such online email marketing tools with their features, availability and price plans. Choose any of these email automation tools depending on your budget and requirement.
Let's take a quick look at the importance of email marketing in business.
Building a deep relationship with your prospective leads and existing customers is vital for any business and this is done efficiently by email marketing services.
You will be surprised to know that with the wide expansion of digital marketing, the online world will also see an email blast service by 2020.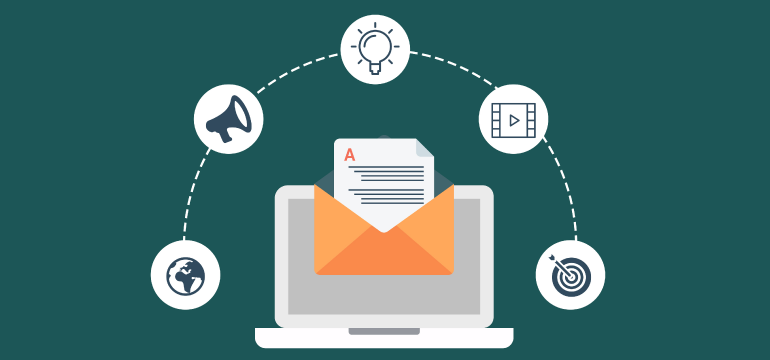 Take a look at the recent statistics of email marketing report published at Email Marketing Industry Census 2017
73% of marketers rate email automation marketing as excellent ROI compared to other marketing channels which are its closest rival ( SEO, content marketing, mobile marketing, social media etc.)
Adknowledge believes that email is an incredibly valuable and responsible targeting channel.
According to 2017 reports, there are 3.7 billion e-mail users in the world. It is estimated that the number of e-mail users in the world would reach a considerable amount by the end of 2020.
Thus, to maximize your email marketing service, below we are providing you a list of 12 terrific email automation tools to Grow Your Business.
1. Sendloop – Take your marketing efforts to the level of success
Drip campaign gets more refined and efficient when they are targeted towards the right people. Sendloop is an email automation software that allows you to funnel out contacts into a distinct campaign. This tool also helps you to track movements on your site and personalizes your messages accordingly. Sendloop is an extremely useful tool that has some unique features to make your marketing more productive
Following are some of the highlights of Sendloop
Offers hundreds of free email templates, enables the user to drag-n-create email builder and also allows for repeating campaigns.
The tool helps in easy and quick integration, helps to provide real-time reports, tracks unlimited customer data etc.
Provides the perfect email gateway (via API or SMTP). Using this software, you will never have to worry about your system email deliveries.
The price plans mainly depend on the number of subscribers you have. You can use unlimited email delivery up to 500 subscribers.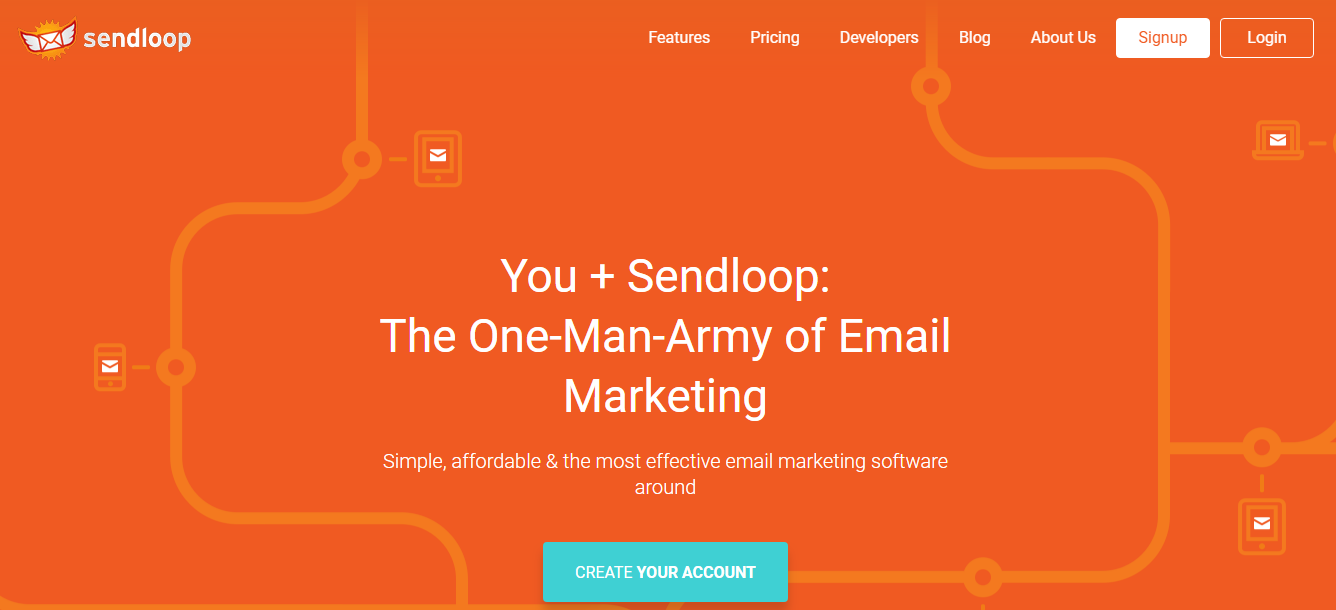 2. ActiveCampaign – A convenient marketing automation tool
ActiveCampaign is the tool that enables the marketer to automate the entire lifecycle of a subscriber. This tool allows you to make drip emails based on the subscriber's interests, location, interaction etc. A user can use ActiveCampaign Tags combined with OptinMonster and activate drip campaigns.
You can try it for free with a 14-day trial. After that the pricing starts according to profession and requirement.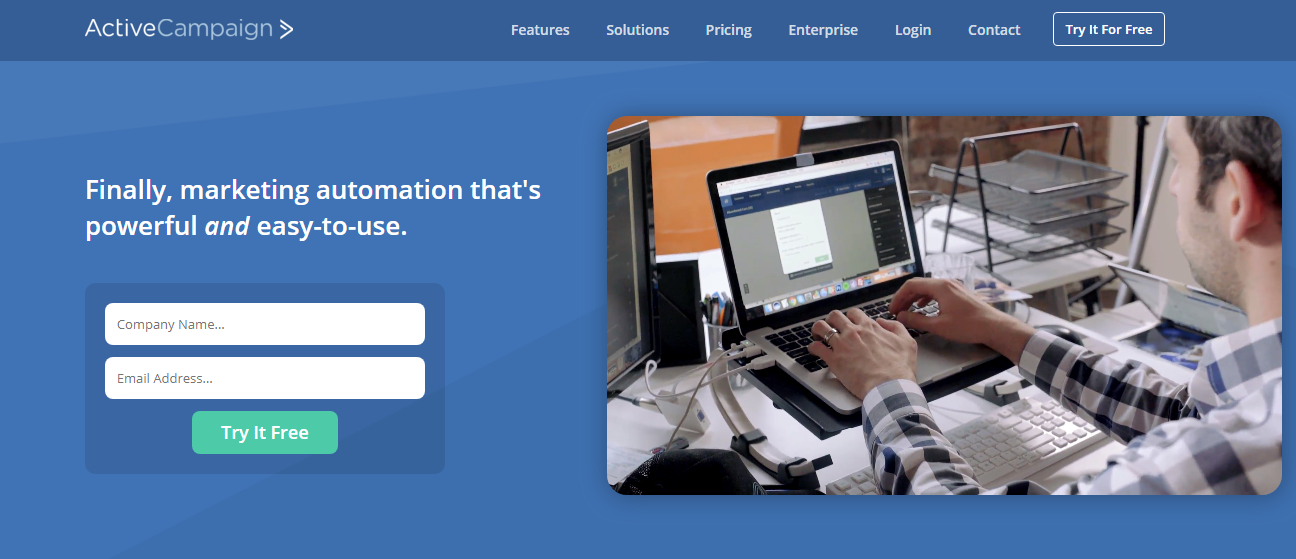 3. MailChimp – The most extensive marketing automation platform in the world
MailChimp has been bolstering millions of businesses to find their prospective clients and engaging the existing customers. Both small enterprises as well as significant e-commerce benefit from one of this top email marketing tools to build their brand.
MailChimp enables the users to send drip emails so that they can follow -up on website activity. A user can also consider using MailChimp Groups + OptinMonster to send drip emails based on the subscriber's selection.
Larry Kim, noted digital marketing practitioner suggests Mailchimp as one of the most common and convenient marketing automation tools in the industry.
MailChimp has terrific pricing plan for its users:
New businesses can use the tool forever for free
Growing enterprises can enjoy the benefit at the rate of $10 per month
Pro Marketers get the tool at $199 per month.
4. Customer.io – Automated email service provider for newsletters
Customer.io is ideal for any online marketer to send targeted messages to their clients. This tool is best because it eases the entire email workflow automation part. Additionally, it integrates with your mobile app or website to enable you to see data in real time. The tool prompts your marketing actions by adding in predefined rules.
Some of the best features of Customer.io include:
Streamlines personalized messages
Initiate A/B testing
Conversion tracking
Customer profiles
In-context conversations
Here's a list regarding the pricing of Customer.io, the favorite email marketing automation tool
io is free for 200 people and 400 monthly email credits
The cost starts from $50 per month when it's about 5,000 people and 10,000 monthly email credits.
It's $120 per month for 15,000 people and 30,000 monthly email credits
Again the tool costs about $1,250 per month at 500,000 people and 1 million monthly email credits.
Neil Patel (New York Times best selling author) says, "The cost is based on the size of your email list and total email credits."

5. Constant Contact – Ideal service provider for small business
Constant Contact is a perfect tool to provide useful email marketing solutions. It 's one of the largest as well as fastest growing email marketing service in the world. Every digital marketing expert recommends this tool for beginners because it 's a user-friendly piece of product.
Significant features of Constant Contact
Among all other standard email campaign tools, Constant Contact allows you to manage your contacts, email templates and email lists without any difficulty.
The tool also offers exceptional support with activities like email, live chat, community support. In addition to that this tool has a vast library of resources to your advantage.
The tool allows you to edit your emails; you can use an autoresponder and many other services.
Constant Contact offers a 60 day free trial to its users. Then the price starts at $20/month.
If you have 0 to 500 contacts and use the tool only for email marketing, the price is $20 per month. If you want to access its additional features, you have to pay $45 per month.
Email marketing is $45 per month for 501 to 2,500 contacts. All functions can be accessed at $70 each month.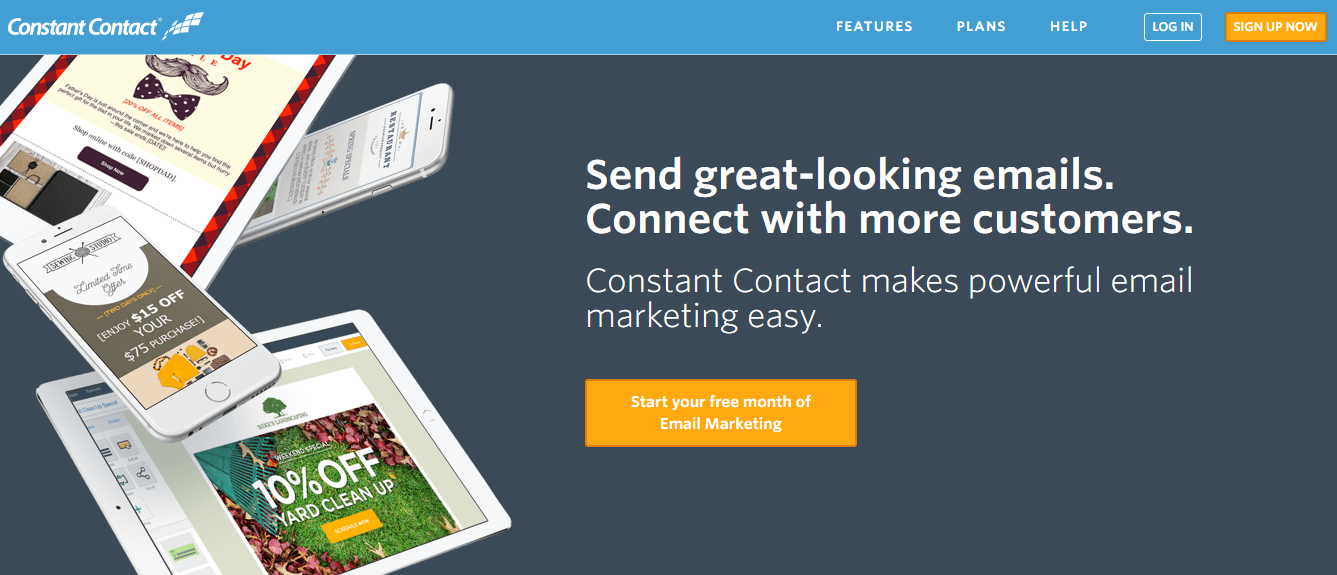 6. GetResponse – The most accessible marketing automation platforms
GetResponse, one of the most popular email automation tools is extremely helpful for small enterprise owners and amateur marketing professionals. This tool is excellent in simplifying your email marketing campaign. Its significant components include lead profiling, lead behavior tracking and finally nurturing & converting prospects.
Salient features of GetResponse
GetResponse is available with autoresponders, landing pages, A/B testing, responsive forms and tracking. The drag and drop features of the autoresponder make your calendar management a whiff.
Another fascinating feature of this tool – it integrates with third-party lead generation software like Google Docs, SalesForce, OptinMonster and ZenDesk. These fantastic email marketing automation tools enable the user to create smart automated campaigns and ultimately improve your business 's bottom line.
Other striking specialties include single opt-ins, TimeTravel, good deliverability rates, mobile inbox preview etc.
You can use GetResponse for free for 30 days. The pricing starts from $15/month.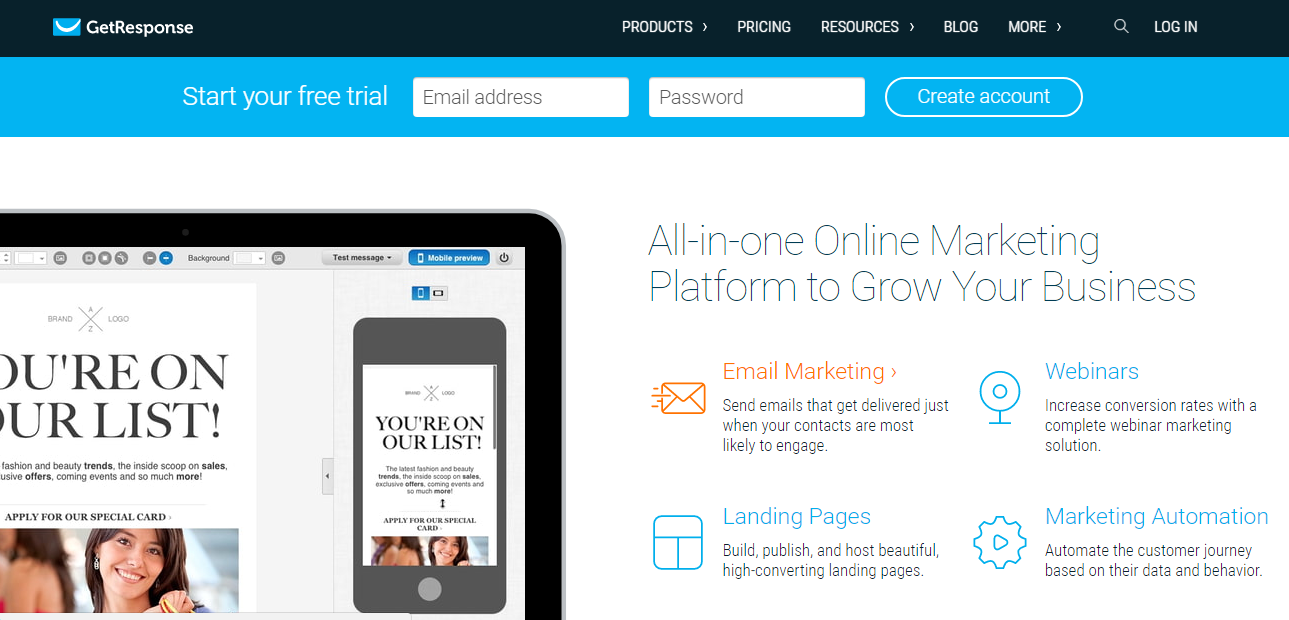 7. Drip – Wow your customers with personalized emails
Drip is a modern tool and amplifies your automated email programs. With this tool, you can proceed towards a more profitable journey. Among many other tools, it is one of the most useful and dynamic email marketing platform, recommended by almost all e-Commerce, bloggers and marketers.
Salient features of Drip
Drip offers a wide range of tools alongside their smart email marketing platform.
It is preferred by beginners because of its user-friendly approach.
It provides integration add-ons for all popular website builders – WordPress and WooCommerce.
Drip is different from all other CRM tools because it comes integrated with smarter email segmenting, intelligent marketing automation tools as well as list groups. All these qualities allow the marketers to reach specific audience's names on their email list.
Enjoy a free trial account for up to 100 subscribers. Then you can start from $41 / month.
8. ConvertKit – For the best email marketing service
ConvertKit is a quintessential email marketing platform for professional bloggers and marketers. This robust tool is convenient to use and is considered to be an incredibly impressive one.
Salient features of ConvertKit
ConvertKit is available with auto-responders and enables the users to send drip emails.
It allows the user to provide content upgrades and incentives with email sign-up forms.
ConvertKit empowers the users to quickly segment contacts into those who are interested in your products and those who have already purchased your product.
ConvertKit pricing plans start from $29/month with a 30-day refund policy.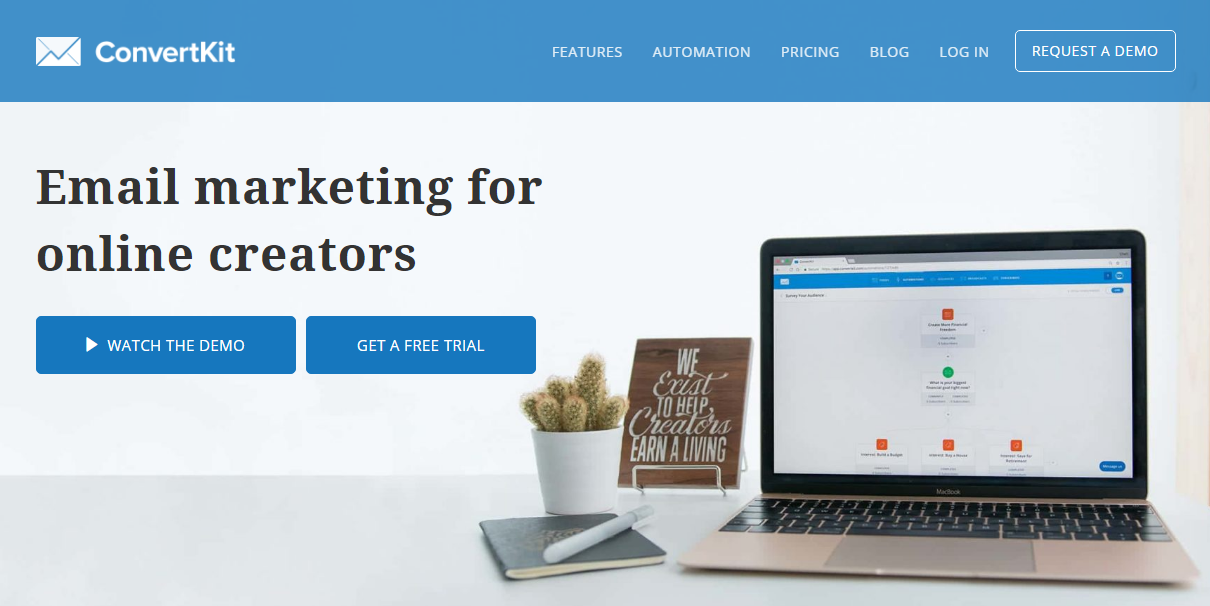 9. Hubspot – The best inbound-marketing tool
Hubspot is one of the most excellent software to augment your customer relationship. It's helpful to build and grow your network more intense. In the instance of email marketing tools comparison, Hubspot rules because of its amazing feature -turning a businesses' outbound leads into inbound ones. Hubspot also offers its users features like A/B testing for emails, smart content, salesforce integration, user roles, attribution reporting and A/B testing for CTAs.
Basic pricing of Hubspot is $200 a month for 100 contacts. The package would include social media suite, content optimization, content creation tools, email marketing and also a marketing analytics dashboard.
Another standard option of Hubspot is to go for the Pro-pricing, which is $800 per month for 1,000 contacts.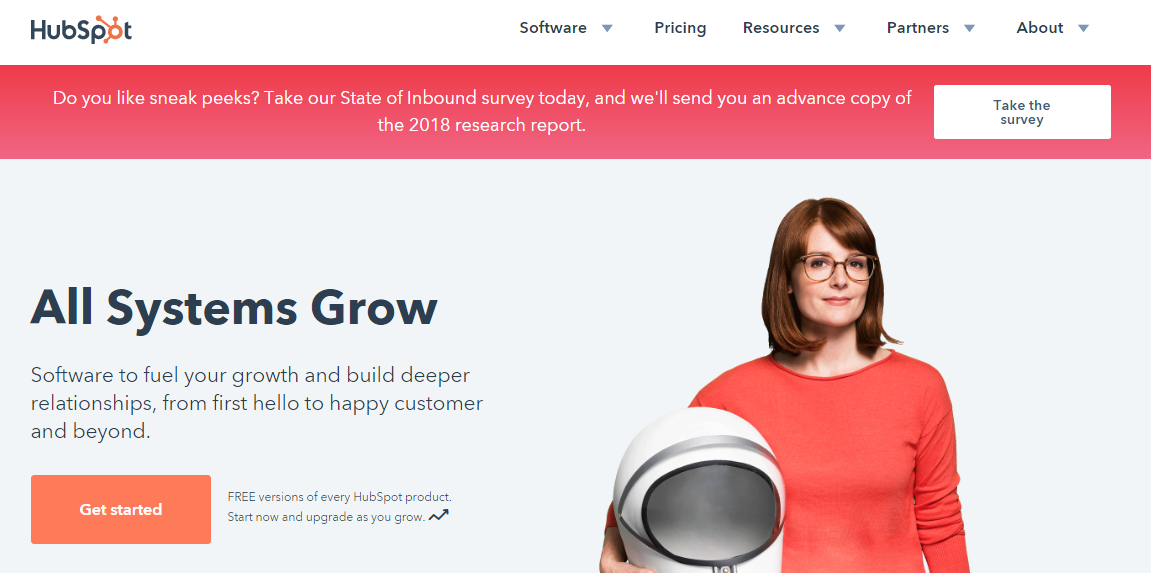 10. Infusionsoft – The general task manager
Infusionsoft is one of the most effective email marketing tools. It integrates with several other apps and emerges in a more organized format. Infusionsoft is ideal for delivering personalized service and completes more sales.
Salient features of Infusionsoft
Infusionsoft is a tool to act as the general task manager and assists in the automated standard email drip campaign tasks.
Due to its several friendly features, you can see which appointments you have for an entire day. Moreover, you can also find out which contacts to follow up with.
The tool also helps you to segment your website visitors based on their behavior on your site. This activity is done by using OptinMonster + Infusionsoft Tags.
Ideally, the tool is available for free. If you want to enter into their package, you will have to get a clear view of their price structure.

11. Hotjar – One of the best tools today
Hotjar is a favorite and the most used tool for all marketers. This new email automation tool allows the users to understand their visitors( both web and mobile site) in an uncomplicated way. This tool enables the user to find out his opportunities for growth today.
Hotjar has a lucrative package for- personal, businesses as well as for agencies. Its business plans include benefits-
30-day Money Back Guarantee
Access to advanced features
15-day free trial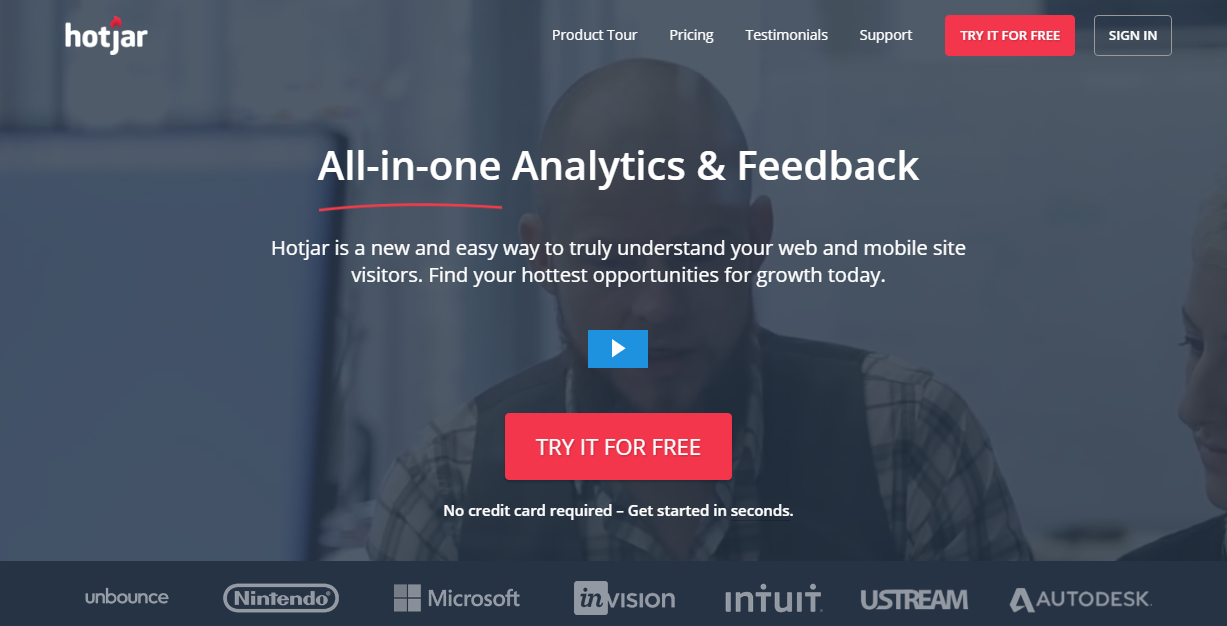 12. SurveyMonkey – The free survey tool for your benefit
The tool recommended by Larry Kim is useful for you as it helps you to take smarter decisions. This cloud-based software offers features like free, customized surveys and also provide a suite of paid back-end programs according to requirement. Besides being one of the perfect tools for the small enterprises, SurveyMonkey also offers more large-scale enterprise options for factors like brand management, data analysis and consumer-focused marketing.
With SurveyMonkey, you can reach the right audience at the right time. Additionally, with Email surveys, you can also post them on social media or your website.
The package and plans are classified as fundamental, standard, advantage and premier. Choose the plan whatever suits you and enjoy the benefit of using SurveyMonkey.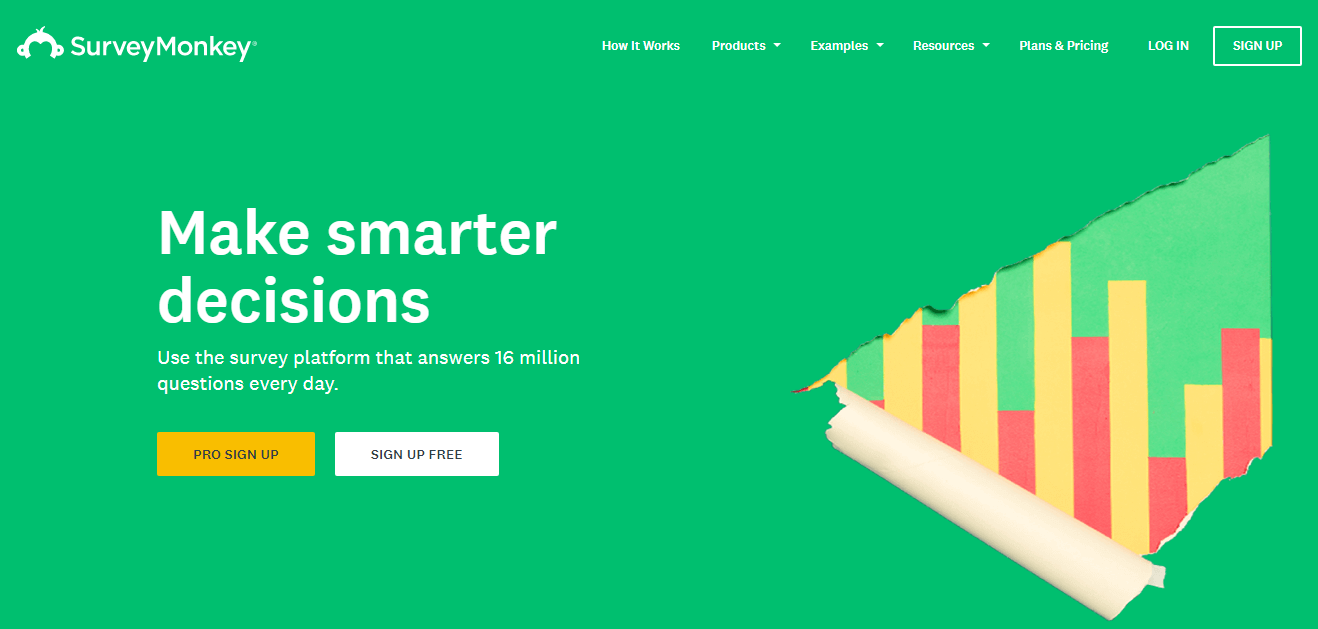 Rounding off
Emails are critical for acquiring customers and retaining them for lifelong. Automation tools are indispensable for turning your prospective leads to future consumers. We have compiled a list of tools to ease the process of building long-lasting relationships with your customers. Most of the digital marketers are benefited from using many of the tools mentioned above. Just consider any of the software to improve your marketing process and boost your business bottom line.
You may also like:
12 Powerful SEO Tools to Improve Your Rankings in 2018
Top 12 Social Media Management Tools to Grow Your Business in 2018
Top 9 Twitter Tools Powering Social Media Experts in 2018