Alright, let's break this down. You're on the hunt for a killer creative agency, the kind that can take your ideas and turn them into eye-popping designs, mind-blowing videos, and graphics that grab attention. It's easy to get caught up in the cool stuff, right? But hold up, there's something you might be overlooking—yeah, I'm talking about the process.
Now, I get it. The process might not sound as exciting as the end result. But trust me, it's like the secret sauce that makes everything happen. Think of it as the behind-the-scenes magic that transforms your vague ideas into polished masterpieces. It's like the roadmap guiding your project from start to finish.
Here's the deal: a well-oiled process is what ensures that your project doesn't hit roadblocks, that communication doesn't go haywire, and that you're not left scratching your head wondering what's going on.
So, why should you care? Because the process is your ticket to a stress-free collaboration. It's about knowing that your project is in good hands every step of the way. When you dive into a creative agency's process, you're peeling back the curtain to see how they work, how they stay organized, and how they make sure your project shines.
Imagine it like this: the process is the conductor, making sure all the instruments play in harmony to create the symphony you're envisioning. It's like having a guide, a plan, a safety net—all rolled into one.
Bottom line? The process isn't just the road you travel; it's the vehicle that gets you to your destination. It's what turns your ideas into reality and your dreams into tangible results. So, next time you're scoping out a creative agency, remember, it's not just about the flashy end product—it's about the journey, the collaboration, and the process that makes it all come together !
That being said, Let's see exactly what you should be evaluating. 
1. Seamlessness That Resonates: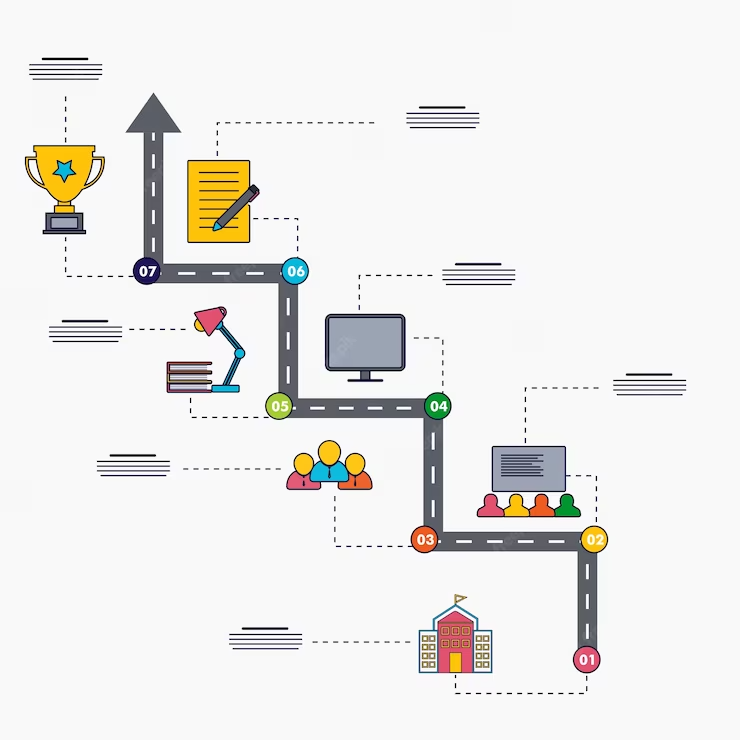 When it comes to picking the perfect creative agency, it's time to look beyond the surface and explore how effortlessly they handle their projects. This brings us to the concept of seamlessness, but with a twist.
Imagine this scenario: you have a fantastic idea, all set to see it transform into reality. However, the process of translating that idea into a tangible outcome turns into a complex maze. This is where the true value of a well-structured process comes to light. 
Here's the twist: a seamless experience isn't just about their process, but also how well the agency understands your ways and adapts to them. It's about having a partner who syncs with your rhythm and anticipates your needs. 
Imagine collaborating with an agency that places paramount importance on seamless project management. No more juggling, no missed cues, and certainly no guessing games. A process-driven agency ensures that every phase of your project flows harmoniously—akin to a symphony orchestrated just for you.
So, as you evaluate potential creative agencies, consider: Are they attuned to your rhythm? Do they boast a process that molds to your unique needs? Seamless collaboration emerges when an agency truly gets you and crafts a creative partnership that's as fluid as your ideas.
2. Single Point of Contact: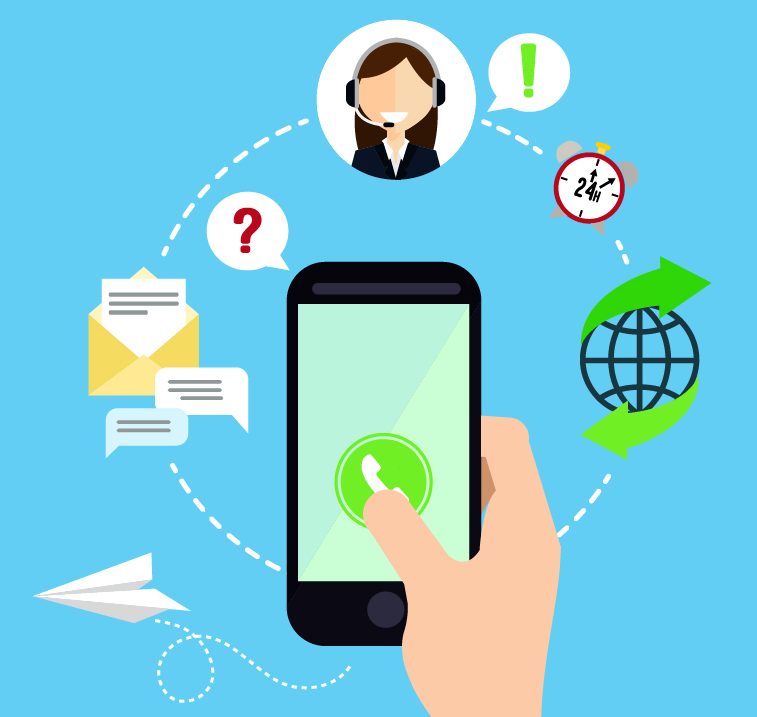 Alright, let's dive into something that can truly make your creative journey a whole lot smoother—the concept of a single point of contact. It might sound like a small detail, but trust me, it's like having a GPS guide you through unfamiliar territory.
Imagine having to juggle ideas, deadlines, and a million other things. The last thing you need is a convoluted communication process with your creative agency. That's where a single point of contact comes in handy.
Think of this person as your personal liaison—a direct line between you and the agency's team. No more chasing different people for updates, no more repeating your ideas to multiple folks. Your own project manager who's got your back.
With a single point of contact, you're streamlining communication. You're ensuring that your vision remains crystal clear throughout the project. This person understands your preferences, your goals, and your project's nuances. They're your go-to person for any questions, updates, or concerns.
They're not just a middleman; they're your advocate, ensuring that everything runs smoothly and nothing falls through the cracks.
Keep in mind, as you explore creative agencies, to inquire about their approach to communication. Ask about having a dedicated point person for your project. Because in a world of complexity, having that one person who's always in the loop can be the game-changer you didn't know you needed.
3. Flexibility and Adaptability:
Alright, let's dive into the two qualities that can turn your creative partnership from good to exceptional. Think of them as the dynamic duo that ensures your collaboration keeps pace with your ever-evolving needs and the shifting landscape of business.
Considering that your project starts with a clear vision, but along the way, things might eventually change. New insights emerge, market trends shift, and suddenly your original plan needs a tweak. 
This is where the beauty of a flexible and adaptable process truly shines.
A well-structured process ensures that your agency doesn't just stick to a rigid plan but can pivot as your project's requirements evolve.
Here's the crux: a flexible process is a testament to an agency's dedication to meeting your needs, even as they transform. It's a sign that they're not just interested in delivering a product; they're invested in your project's success.
Now, let's talk adaptability. Markets change, trends come and go, and your project needs to stay relevant. An agency that values adaptability is open to incorporating new ideas, embracing emerging technologies, and ensuring your project doesn't just keep up but stands out.
When you're evaluating creative agencies, don't just look at their current offerings—ask about their approach to changing scenarios. 
4. Quality and Revisions:
Now, let's shift gears and dive into an aspect that's the backbone of creativity—quality control and revisions. When you're on the lookout for the right creative agency, it's not just about getting things done; it's about getting them done right.
What happens if you're not completely satisfied with the first draft? This is quality revisions matter.
A robust process ensures that your feedback isn't just acknowledged; it's integrated seamlessly, resulting in a final product that aligns precisely with your aspirations.
Quality revisions tell you about an agency's commitment to your satisfaction. It's a sign that they're not just here to complete a task but to exceed your expectations. A well-structured process makes room for refinement, allowing your project to evolve into something that truly resonates.
However, The emphasis on revisions doesn't mean compromising on the initial quality. A process-driven agency starts strong, ensuring that the foundation itself is solid. The revisions are like polishing—the final touches that transform good into great.
While evaluating creative agencies, you must dig into their approach to revisions. In a world where perfection is the goal, partnering with an agency that values quality and embraces revisions as a means of growth can be the key to unlocking the full potential of your creative vision. 
5. Cultural Relevance and Expertise: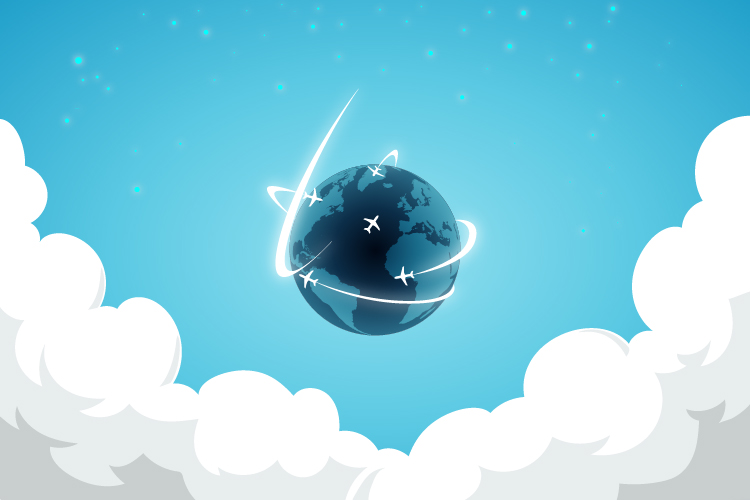 Now, let's venture into a realm that's essential for global brands—cultural relevance and expertise. When you're in the process of choosing a creative agency, it's not just about creating eye-catching visuals; it's about ensuring that those visuals resonate with diverse audiences worldwide. This is where the significance of a refined process comes into play.
Say you have a brand that's reaching audiences across various cultures and regions. How do you ensure that your message isn't lost in translation? 
Visualize a creative agency that values cross-cultural value. It's like having a guide who ensures that your designs transcend borders, speaking a universal language that resonates with people from diverse backgrounds.
Here's the brilliance: cultural relevance is a testament to an agency's commitment to authenticity. It's an indicator that they're not just replicating designs; they're crafting experiences that connect on a profound level. A refined process involves research, understanding, and an innate ability to adapt to varying sensibilities.
But here's the crux: cultural relevance doesn't mean sacrificing creativity. A process-driven agency strikes a balance between respecting cultural norms and pushing creative boundaries. It's like merging the art of storytelling with the science of connection.
As you assess creative agencies, delve into their approach to cultural sensitivity. In a world where audiences are more diverse than ever, partnering with an agency that values cultural relevance isn't just about reaching your audience—it's about forging lasting connections. It's like having a collaborator who's not just well-versed in design but also in the intricate tapestry of cultures that make up our global community.
6. Tech-Powered Collaboration:
Next up is tech-powered collaboration—a game-changer in the modern creative landscape. While picking a creative agency, it's not just about creativity; it's about embracing technology to enhance transparency, efficiency, and communication. 
Tech-powered collaboration isn't just about convenience; it's about enabling a more meaningful partnership. It's like breaking down barriers and ensuring that you're an integral part of the creative process, regardless of your physical location.
But here's the core: technology doesn't replace the human touch—it enhances it. A process-driven agency knows how to blend technology with the essence of collaboration. It's like a virtual handshake that bridges the gap between your vision and their expertise.
As you explore creative agencies, remember, aligning with an agency that embraces tech-powered collaboration isn't just about convenience—it's about propelling your creative journey into the digital age. 
7. Aligning with Payment Flexibility:
There's nothing like finding a payment model that suits your needs. This is where the harmony between process and finances comes into play.
Imagine this: your project has unique requirements, and you don't want to be locked into a rigid payment structure. What if you could pay for exactly what you need, when you need it? This is the beauty of payment flexibility.
A creative agency that offers a pay-as-you-go approach. It's like having a menu where you choose the dishes you want, without being forced to order a full course. 
Payment flexibility isn't just about cost—it's about empowerment. It's like having the freedom to allocate your budget precisely where you need it most, adapting as your project unfolds.
But please note, flexibility doesn't mean sacrificing transparency. A process-driven agency combines financial adaptability with clear communication.
As you evaluate creative agencies, inquire about their payment models.  When it comes to creative projects, things can take unexpected turns. Partnering with an agency that offers payment flexibility isn't just about saving money—it's about gaining control over your financial investment.
8. Long-Term Partnership: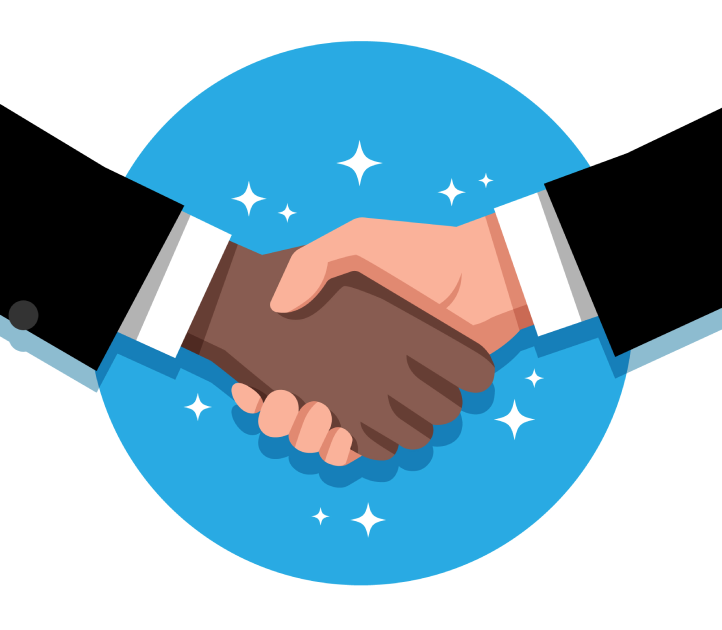 When it comes to longevity, it's not limited to romantic relationships. A long-term partnership that evolves and grows alongside your creative needs is just as good. When you're selecting a creative agency, it's not just about a one-time project; it's about forging a relationship that stands the test of time. This is where the true essence of a well-structured process shines.
What if you could have an agency that's not just there for the moment but in it for the long haul? 
A creative agency that values continuity, knows your history, your preferences, and your goals inside out. A well-structured process ensures that your agency evolves with you, adapting to your changing requirements and consistently delivering excellence.
Here's the beauty: a long-term partnership isn't just transactional; it's transformational. It's like having a creative confidant who anticipates your needs, suggests innovative solutions, and becomes an integral part of your creative journey.
But a long-term partnership is built on trust and mutual growth. A process-driven agency understands your evolution, just like you understand theirs. 
As you explore creative agencies, inquire about their approach to long-term partnerships. 
Conclusion
So there you have it, a comprehensive journey through the key factors that underscore the importance of evaluating a creative agency's process before making that all-important choice. 
Each point we've explored sheds light on how a well-structured process isn't just a technicality; it's the heartbeat of a successful creative collaboration.
Go ahead, armed with this newfound understanding, make your choice wisely. Here's to a journey that's not just about Creativity, but about the ease of process and imagination, working in perfect sync to bring your vision to life. 
Cheers to creativity, innovation, and the power of a well-structured process!