Email Marketing is a platform that delivers the appropriate message at the right moment to the right target audience. This internet marketing tool has made everyday life of all businesspersons more efficient and rewarding with its advantageous aspects.
Digital marketing is full of challenges and every day a new concept seems to hit the industry.
Hence, every company owner today concentrates on creating innovative online marketing plans. Among many such existing and promising trends in this ever emerging market, of late email marketing strategy have developed as one of the most adopted campaigns.
But what exactly is email marketing?
Email Marketing is the most effective marketing channel that helps to develop a thriving client base. Compared to other digital marketing tools like social media or content marketing strategies, the process of reaching to the target customers becomes more powerful when it is done through sending an email. Email marketing boosts the highest ROI. According to reports, this campaign has seen 83% growth from 2015 to 2017 (A State of Marketing Report).
Why Email Marketing Matters More in the Emerging Market
This is an era of connecting with one's audience and creating relevant and useful plans to acquire new clients while keeping the old ones. Organizations understand the purchasing psychology of their potential consumers' and thereby formulate strategic marketing campaigns for outstanding results.
If an organization does not concentrate on building a database of customer emails, one may not attract the required amount of customers and cannot experience success. Finally, such enterprises land into a digital failure.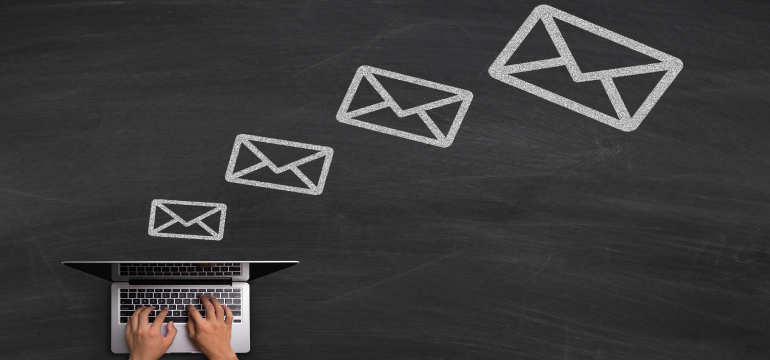 How can an organization enjoy email marketing benefits?
Here's a list of reasons why email marketing strategy is vital to the success of any business.
1. Customer acquisition process witnesses a considerable drive
Social media is one of the essential business marketing tools that help to connect with the target audience. Although, Social networking strengthens personal ties between the dealer and the client, yet marketing done through email proves to be an excellent channel for converting people into members, customers or supporters.
When organizations use email marketing strategy, there is a visible increase in the process of customer acquisition. Drawing more customers becomes possible because email marketing campaign enhances the ability of the provider to increase that interest level and brand awareness of the targeted audience.
A study of 2013 showed that – "customer acquisition via email marketing has accounted for nearly 7% of all customer acquisitions that occurred online." Another published report is the view that 85% of US retailers consider email marketing as one of the most effective customer acquisition techniques.
2. It's a cost-effective process
Business owners these days are inclined more to email marketing trends because it's an easy, impressive and a cost-efficient campaign. This marketing campaign plays a pivotal role to influence a large number of consumers without spending too much money. So, this campaign is ideal for all levels of enterprises, particularly those who are on a budget.
3. Emails accomplish the sales target
Among several email marketing benefits, one benefit is, it initiates instant sales.
The principal purpose of creating any marketing campaign is ideally to increase trade. With an active email campaign and pairing with a marketing automation platform, businesses can involve in lead nurturing.
Prospective customers are found at different stages of the buying cycle, viz– consideration stage, research /compare stage or ready-to-purchase stage. Email lead marketing thus has evolved as an effective method in recent times.
Through the process of lead scoring and progressive profiling, the entrepreneur can understand where the customer is in the funnel and when is he prepared to make a purchase.
Eventually, one makes an aggressive move with sales based messaging. When the recipient can connect with the message and understands that it will satisfy his buying needs, he tends to respond to the call to action. He completes the action of reply, click-through, sign-up forward, or buy the product instantly. Sometimes he even forwards the email to similar other consumers among his community who further connects with the company.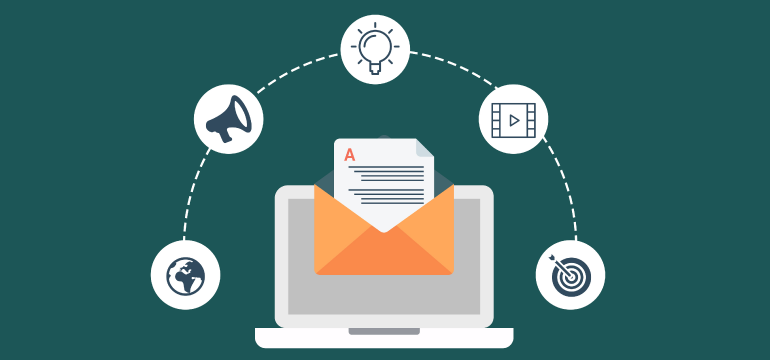 4. Email marketing software measures its performance
With several technological developments, the email marketing campaign has become more convenient because of an e-mail marketing software. This software allows the sender to track who opened an email, which links got more clicks, and even the number of receivers who unsubscribed. Through this approach the sales-force finds out what is the performance level of their email marketing campaign, Measuring the performance level of email marketing is necessary to upgrade the system and improve its potency.
There are other benefits of email marketing software also–
A/B testing unravels a great treasure about subscribers- what kind of intro excites the clients or let the clients know what they can expect in an email.
The process also allows split testing of emails.
So, email marketing metric is essential as it helps to monitor and measure a company's internet marketing strategy en masse.
5. Real-time communication with customers via mobiles
Mobile technology is a boon for many entrepreneurs because this mechanization has spread the email marketing campaign to a large crowd. Everybody nowadays has access to mobile phones. Thus, a wide range of users get the chance to check emails almost always regardless of time or place. Therefore, clear and precise emails are useful for higher conversion rates on mobile as compared to other media.
A study reveals that 91% of people use their smart-phones to access emails compared to 75% of the people who use their smart-phones for visiting social media sites.  So, if organizations do not use email as part of internet marketing strategy, it would miss out on a means that could reach out to the majority of world users.
6. Effective personalized communication channel
30% of marketers believe that personalization impacts their email marketing. Many study reports prove that consumers who do not receive personalize communications from a company are likely to switch brands. These reports also confirm that personalized recommendations can be made efficiently through well-defined emails like product recommendations or customized offers.
Personalized and customized emails initiate huge traffic drive because companies address people individually and send messages that arrive privately in their inbox. A 2012 research report says emails that include the recipient's name separately and have subject lines are 22.2% more likely to be clicked upon. This email trend is crucial to follow in 2018 for productive results.
Although, an extensively used marketing strategy, yet the approach of email marketing will see a lot of changes in this current year.
2017 has been the year of many trials and errors. Now, it's the time for revitalizing email marketing techniques in the coming year with some practical, actionable ways and enjoy the email marketing benefits.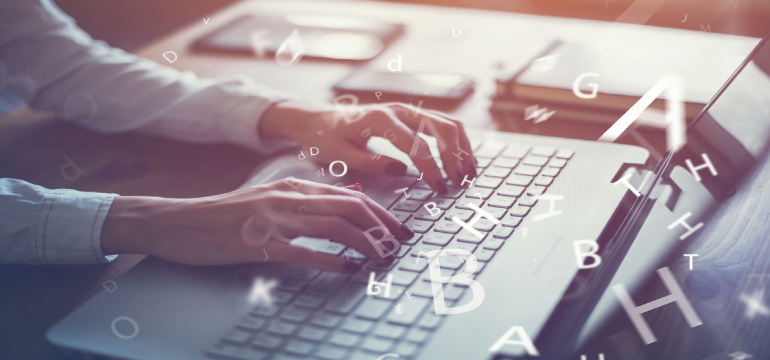 7. Email marketing has similar benefits as traditional marketing
Marketers are of the belief that like usual marketing (for example, printing medium or direct mail campaigns) emails can also create the same representation but with an added benefit. Email marketing strategy enables potential clients to follow-up information instantly available just only with one click to the website.
Conclusion
Email marketing is among those leading marketing tools which are perfect for effective communication. It is a channel to help an organization to speak directly to its customers at a time convenient for both of them. In addition to that, email is the best source to create loyalty and trust in a company's brand. In today's world time is limited, business personnel gets lesser time to create an impression on the target client. Additionally, as the attention span of clients is short, the professionals have to find out various methods that can easily influence the target audience and trigger conversion.
Also Read: 12 Terrific Email Automation Tools to Grow Your Business