Google truly marvels at updating its algorithms, that directly affects SEO, aka Search Engine Optimization. It's no longer a secret just how vital it is to keep your website rank high on the search results. To let your business reap the optimum SEO benefit within the evolving algorithms, it's better to be equipped with some killer SEO optimization tips and stay at peace.
During the early phase of the Internet and when content marketing was still in its crude form, just stuffing your web page with keywords and paying for the links worked perfectly. However, with time, SEO started to play an essential role in running your online business successfully.
What are the factors that affect SEO?
For all businesses, small, medium or large-scale, having a robust website with a decent Google ranking is a must. So it is imperative to know the factors that affect the SEO of your website. There are a plethora of factors that affect Search Engine Optimization. The way your web pages are optimized impacts your website's rank heavily.
Compatibility of the pages with mobile devices affects the search visibility a lot. Google considers several other metrics like social shares, CTR, bounce rate, dwell time, return visits, and many more to decide upon a website's ranking. And if anyone is overwhelmed with all these metrics Google takes a cue from, that's only because the search engine prioritizes connecting the users with quality content. Resources and contents that would actually give their answers. Hence, all these factors to take into consideration.
Search engine optimization has evolved exceptionally over all these years and shady optimization processes, like Black Hat SEO, will never work at present. Any mal performance or suspicious activity noticed by Google, will be severely penalized to the extent of being blacklisted by the search engine.
Amidst the scenario, the only good thing is there are a plethora of handy search engine optimization tips to help you through the ordeal and place your website up on the SERPs organically.
However, there is also information overload. Tonnes of Big Data being produced every second, thousands of new updates and rules are spawning across the digital ecosystem. Therefore, it is easy for marketers to get confused in the web maze.
Be it a young novice, setting out for his first SEO voyage, or a pro marketer looking for some neat SEO updates to his website, our secret SEO tips and tricks will definitely prove handy to either of them.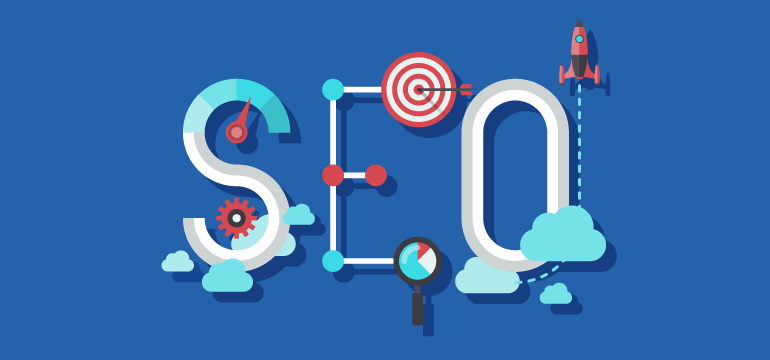 1. Don't Stay inside the Box, Step Outside and find SEO-rich Keywords
Keywords form an integral part of any SEO strategy and call for a meticulous approach while finding the right keyword. Keywords that are too common and trite, don't give the desired SEO effect that is required for any page to rank well. Gather and analyze data on 'user intent' to understand what exactly a reader wants from a webmaster.
Focusing on 'user intent' is less time consuming and less technical way of identifying the right keywords. It mainly involves understanding the intention behind each Google search queries. Once you grasp the exact intention of a reader while they place a query, you shall get the idea for unique keywords.
Structure your content around these keywords so that the search engine spiders crawl your website/content more and more. Incorporate conversational queries into your keyword mix. This way, you can make yourself exceptionally useful to your users and generate organic SEO.
2. What does your Existing Search Traffic say?
Often we ask ourselves, how to increase organic traffic! A good thing to start with is to analyze your existing contents and the kind of search traffic they generated. Analyze the top 5 or the top 10 contents. Which content performed the best, which are the keywords that readers have used to get to your content, what do these contents have in common, do they have the best on-site SEO?
Analyze all these data to get accurate information. Find out those contents that are still viewed by readers, making them evergreen. This way you can update your content calendar with quality contents.
3. A Fabulous UI/UX drives a ton of new Traffic
This happens to be one of the most pivotal components of a good SEO strategy. And if you are ignoring this, you might be unaware of some serious SEO issues. Because at present, Google is focusing specifically on UI/UX. Google's metrics evaluate Website Quality mainly through a website's UI/UX.
So try to develop a remarkable UI/UX design to gain more loyal viewers and an increase in the page views. This is one of the crucial SEO optimization tips for 2019.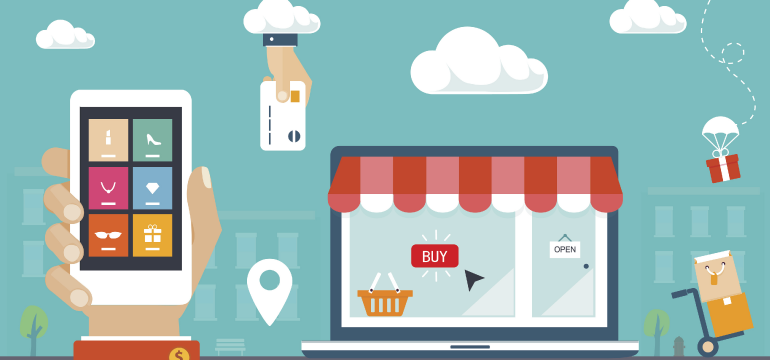 4. Mobile Optimization is the Key to SEO Success
Everyone is on mobile now. Mobile usage has increased ten-fold in the last five years and it is estimated that by 2020, 60% population will have a smartphone. 75% of conversions happen through mobile devices. So optimizing your website for mobile devices is imperative. Mobile optimization increases customer satisfaction and allows you to reach a wider audience at a quicker rate.
A mobile-friendly site will earn your website a steady reputation and will engage new visitors. Test your site's performance and load speed across all smart devices and quicken your customers' experience. Mobile optimization is a rapidly growing trend in 2019 and has made itself a critical factor in SEO tips and hacks.
In the coming future, mobile search will be a major SEO element. If your website is not mobile optimized yet, try redesigning or revamping it totally and let your users get an incredible UX.
5. Compelling Contents are Preferred by Google and People alike
Another one of the most valuable and revered SEO optimization tips is creating compelling content. Nothing like a well-crafted content to hold the gaze of your audience. Honing your copywriting skills can pay off a lot and keep the readers scrolling. Incorporating SEO knowledge into your content writing holds the interest of your readers and also helps to rank better.
The more your content emits quality, the higher is your chance to rank on top of the SERPs. Always think of your audience, for whom you are writing. Understand what should be relevant to them and what not. Striking the right balance between quality content and SEO will give you a larger volume of organic traffic.
6. SSL Security Builds Trust and Improves Security
Speaking of SEO strategies to increase traffic, website security is paramount. Google openly declares its preference towards sites that have SSL Security over a website that does not. The Secure Socket Layer Certificate that is installed over a web server as a precautionary measure against hackers, malicious activities, unwanted threats, virus, and other negative elements.
HTTPS is highly important for a website to rank higher as Google considers it to be genuine and threat-free. And not only Google or any other search engine, an HTTPS protocol also gains trust from customers and prospects, giving them an impression of a website that is safe to proceed.
In short, SSL Security gives an advantage in terms of SEO. And for novices hunting for competent SEO optimization tips, this tip can prove to be fruitful in the long run.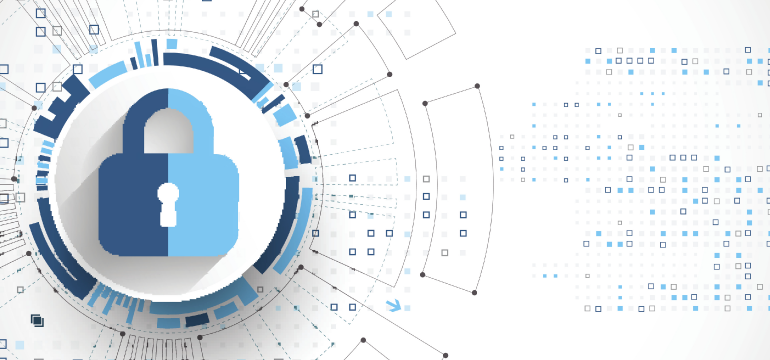 7. Leverage Video Animation to Create Engagement and Increase Organic Traffic
Online video has immense potential and is going bigger and bigger. By 2021, it is projected that 80% of all online traffic will be made of video. Almost 300 hours of videos are uploaded to YouTube every day and 5 Billion videos are watched daily. Even with that much video content, 43% of people want more videos.
Therefore, leveraging video animation can take the position of one of the best SEO tips 2019. And if someone asks how videos can help in SEO, it is because they make ultimate user engagement. Users are more interested in watching than reading. So instead of posting superficial contents in the hope of better website SEO, concentrate on meaningful content through videos.
Just having a number of indexed pages is not going to give you genuine organic traffic. And since video content is on the rise, extend your content to movable animation rather than only texts. There are tools that can make spoken words crawlable and visible by the web crawlers.
8. Make your Meta Titles, Meta Descriptions, and Meta Tags to Augment your CTR
Optimizing your meta titles and meta tags for SEO is another SEO trick to boost your organic reach, not just in 2019 but also in the years to come. Include power words in your titles and tags, showcase the product benefit, strategically align the tags with user intent and make your USP clear.
Google Adwords can help you find highly-converting keywords. Also, there's LSIGraph that is another bona fide site to find traffic generating keywords. Take the help from Keywords Everywhere to understand the search volume of a specific keyword. You can easily install it on your Chrome or Mozilla browser.
Whenever you make a search on Google, you will get to see the search volume of that keyword. You may also install Yoast SEO that not just handles titles and meta descriptions. It solves several technical SEO issues that you may otherwise overlook.
To increase your website's organic reach and convince people to click on your link, optimize your meta tags, meta titles and meta descriptions. Otherwise, the chances of showing up in the SERP is much lower.
9. Repurpose and Update Old Posts
If you are struggling to find the answer as to how to improve organic search, a relatively easy and smart move is to repurpose old contents and give them a brand new look. Considering you are into blogging for quite some time now, your archive must be having a good number of contents to try upon. Choose a topic, flesh out the old data and revamp the content with the latest information.
Fix broken link if any, spice it up with engaging visuals and then voila! Publish it on your blog and obtain new search traffic in a jiffy. Topics such "XX Top Tech Trends & Stats 2019", or "XX Trends To Lookout For In 2019" – make them relevant for the latest year or the oncoming, that way you can get make your contents perform better.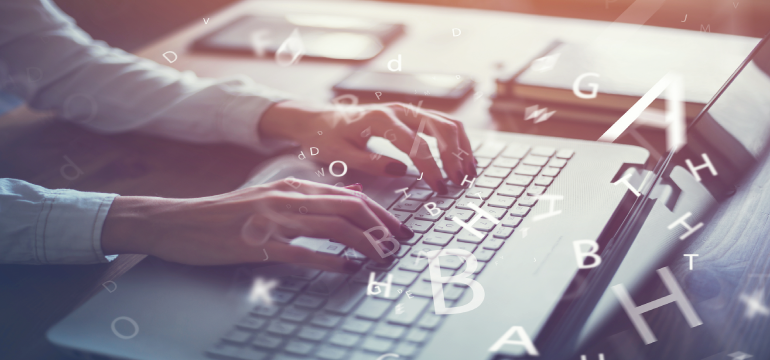 10. Improve Brand Visibility with Regular Branding
Another smartest runner-up in the contest of SEO optimization tips 2019, regular branding goes a long way to gain more traction and brand visibility. Many marketers think once their website ranks on top of Google search, that's enough! But that is not true. One must be on a constant endeavor to publish value-added contents and other digital assets to keep the branding alive.
Also, promote your brand across all the social media channels to grab attention. However, don't spam just for the branding, as that would backfire making Google penalizing you or de-indexing your brand. Just strive to reach a wider audience that gives you all the recognition and visibility you crave for. The more your target audience relate to your brand, the higher is the chance of them sharing it with their acquaintances.
11. Stay Updated with the latest SEO Trends and Techniques
SEO is undoubtedly fast-paced. But Google makes it faster and ever-changing. One might be surprised to know that Google changes and updates its algorithm not less than 500-600 times per year! Sounds phony right? But that's the truth. Bearing this whopping figure in mind, webmasters and marketers must always be alert and agile. An update that works today, might not tomorrow.
To maintain a proper ranking, it is crucial to keep up with the pace. What is working today, might be utterly obsolete in 2020 or the years to come. So, knowing the SEO trends beforehand helps to stay relevant. No matter whether you are a newbie or a veteran in this, it is always important to be aware of any recent SEO updates and its impact on your SEO strategy.
Bonus Points are always fun! 🙂
Social Media and SEO are interlinked. Never let them part!
Does social media need any introduction? Given the huge impact social media has in our lives, leverage the social platforms to get viral. Social shares affect SEO largely because, social shares are synonymous with brand recognition. Which is why you would need tonnes of social shares to uplift your website's organic reach. SEO organic traffic generated from social channels is not just genuine, but also has a high chance of getting converted.
Google give equal importance to social shares just as it does to any other metric. How does your social presence affect your search results are quite useful to understand the different ways one can find your content across all the social media channels. Take Youtube and Pinterest for example, being the most popular visual search engines. Facebook and Twitter being handy resources to get information about any event.
So, to get more eyeballs hitched and spread your brand name, focus on being shared on social media. The more you get social shares, the faster your website would receive organic traffic. If your website is popular across social media platforms owing to its quality content, striking visuals or any other element, Google is sure to index your page faster than any other page. Earning Google's trust this way augments your website SEO.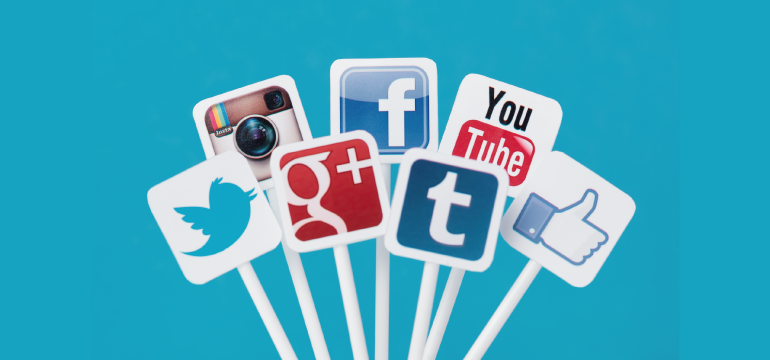 Wrapping Things Up!
It is likely that you must have been heard many of these SEO tips before, but never fully brought yourself to try them. Well, now is the time. SEO is not rocket science. There might be certain rules and norms for sure. But can we ignore any of them when these are so much instrumental in augmenting our SEO?
The best way to get started with these is to keep an eye on your target audience online. How they behave, what do they search, how do they search, and most importantly, why do they? What is the intention behind a search query? Well, there are several analytics to consider.
But amongst them, we have listed the major ones that can get you a higher ranking in the SERPs. None of the listed tips require any hardcore expert, nor will these end you up in getting penalized. These tips are the perfect examples of how pure White Hat SEO not only increases traffic, but also increase organic reach.
If you want to know more about more White Hat SEO techniques, feel free to touch base, we have a treasure trove of such tips and techniques.