Content marketing is one of the leading modern digital marketing strategies available today.  This process includes writing meaningful and relevant articles and publishing it on a website on a regular basis. The primary goal of this activity is to provide information to your target client about your brand.
The method of content marketing is not just limited only to posting blogs or ideas on social media. It has far more features in its functionality than these.  It requires appropriate strategy to be useful and also worth the investment.
Do you know everybody makes several content marketing mistakes?
Content Marketing Institute reports that only a few businesses understand the proper content strategy, but sadly, this number is decreasing.  So, a marketer should quickly figure out what are the ways this approach is going wrong.
Read on and find out how to prevent oneself from getting lost and perform successfully. Let's take a look at the 7 ways how content marketing can go wrong and result in terrible business practice:
1. Overlooking the concept of building a holistic content strategy
Content marketing strategy is a crucial parameter for an organization to reach its target audience. So, marketers need to devise comprehensive content strategies to hold the attention of its audience for a long-term.
Surveys show that only 32 % of B2B marketers give importance to documented content marketing strategy.
When a company doesn't have a systematic plan, crucial parts of the entire marketing process gets neglected.  This is the vital reason why every business enterprise fails to succeed in content marketing for SEO.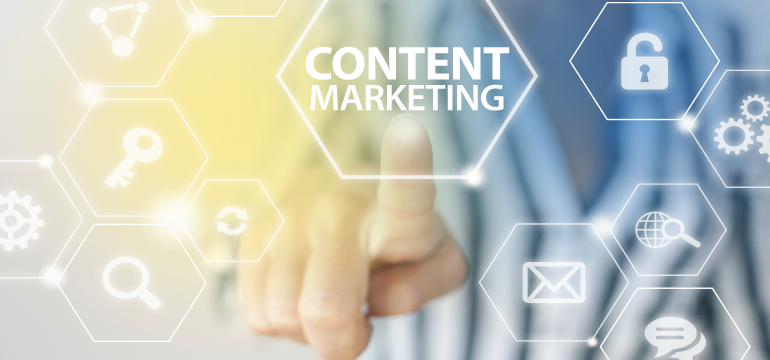 What to do about it and save content marketing from going wrong?
Having a detailed content strategy is essential as it places a company in a better position than its competitors.  Consumers would come back to business and consider buying its products again and again when they remain well-informed all throughout.
A documented content is thus an effective strategy to enable the consumers to understand the type of product or services it offers, how it's used and other essential topics of value.
Hence, when a company wants to build a long-term relationship with its clients, it should create content on a regular basis and that too within a documented content strategy.  A plan to develop & distribute content accordingly is essential.
2. Confusing content as another commodity
Unlike other tangible products, contents have different nature. When marketers make the mistake of confusing written materials with any other kind of commodity, it hampers the growth of creating articles. Website contents are a vital element for all types of business.
Stakeholders sometimes make this blooper and so most of the times marketers fail to justify the view of the content and generate articles according to the relativity of the brand.
Content is to educate; it's not a product for sale
The focus of content marketing is to inform your users and then to sell.  A business owner's goal is to solve a problem that consumers might look for.  The aim is also to share information to help clients and understand the significance of the offered product/service.
3. Publishing content but not following proper frequency level
Many digital entrepreneurs are of the view, that, one should focus on publishing as many contents as possible. But they don't focus on the consistency level.
Posting infrequent blogs/articles can make content marketing for SEO go terribly wrong. Additionally, if one continues to publish blogs/articles or podcast that are irrelevant and are of low-quality then too it would result in immense content marketing failure.
Solution: Post less but better contents for results
Instead, every brand should value what customers need and then format compelling document around that. Before posting any material, a content curator should research and see what types of information the buyers are looking for.
When webmasters devise content marketing for SEO, the strategy would not fail.  Once a marketer starts focusing on producing excellent, detailed documents content marketing mistakes will be overpowered.
Blogs and articles should always be created with a user-focus aim in mind.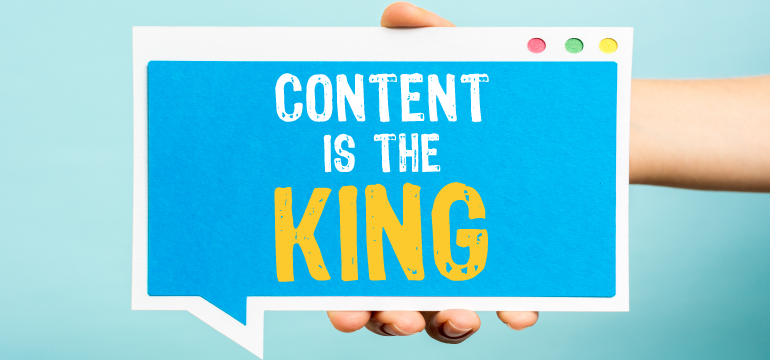 4. Not providing Call to action in the content
Almost all content marketing strategies go wrong because they don't include any call to action lead form. Although content marketers create useful blogs and articles yet they don't focus on building their audience from the content.
Hence, when a marketer doesn't use articles to build audience that will engage with it and convert into successful customers, marketing with content will not get the required ROI.
How to prevent this content marketing failure?
It's better to provide a call to action in the article.  A content creator can include options like subscribing to newsletters, digital magazines or sign -up for emails.
Implementing this strategy will enable a trader to convert readers into leads.
5. Not promoting content according to requirement
When one misses the strategy of promoting one's content through an email newsletter or social media channels, the entrepreneur faces massive content marketing failure.
Promote your content after creating it
Content marketing is not complete without its extensive promotion.  Some business owners think content marketing is all about producing content only. But, the truth is users should read and get engaged with it.
Without promotion, a content marketing process is sure to fail. Therefore, if you have not been focusing on content promotion consistently, now is the time to start.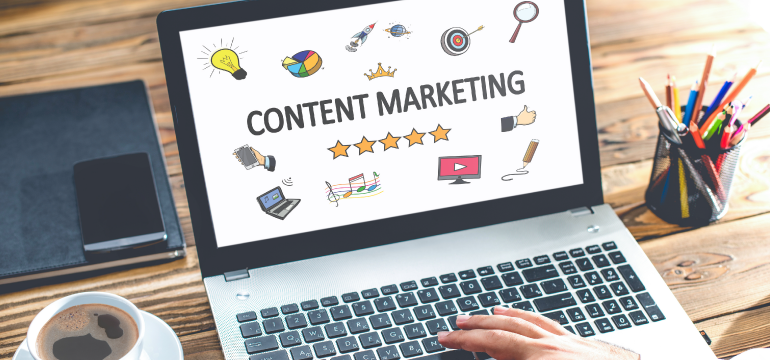 6. When competition level is high in similar forte
Another way how your content marketing strategy goes wrong; when competition is massive in the same domain.  It becomes challenging to face big companies that produce useful content.
How to tackle this situation?
When a marketer understands this case, he should not get panicky but continue to keep producing high quality content.
Concentrate on creating a group of loyal fans who keep following your brand.  The initial step is to analyze competitors and develop their technique. Additionally, find their loopholes and create a better material to outperform them.
7. Holding misconception: Content marketing equals to link building
The concept of link building has undergone a drastic change over the years. Unfortunately, there is a misconception among the marketers that the process of content distribution and creation is same as building quality links.
But this thinking leads to significant content marketing mistake. One should not view content marketing through this narrow prism of link building.
What should a marketer understand?
Content marketing is a vital element that enhances user engagement and aims at long-term relationship building. A webmaster should thus focus only on building audience connections around the company's offered products or services. Google has a set algorithm and doesn't give recognition to every link building strategy.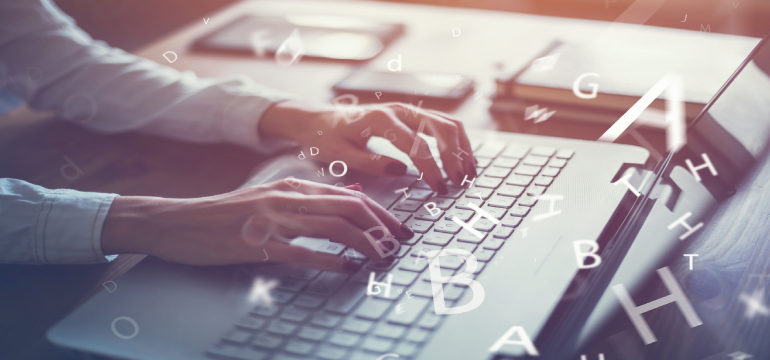 In recent times, several factors impact a site's search rankings such as improved user experience (UX) and brand mentions. Hence, these link building strategies would enhance the quality of content. These strategies would also act as a bonus for the content marketing campaign and boost website ranking.
Every online business owner should focus only on educating customers, enhancing reputation, generating brand awareness and brand loyalty with quality content.
To conclude, while doing content marketing one must be overly particular about every aspect of it.  This finicky business needs delicate handling. With several wrong misconceptions and confusions, content marketing strategy is bound to go terribly wrong.  But there's nothing to worry. One can follow the above steps and overcome all issues that hinder the progress of marketing with content and get the required ROI.