Wondering what are YouTube tags? In this blog, we plan to describe YouTube tags and tell you why it's so important.
When we talk about YouTube Tagging what comes to your mind?
You can say it's a kind of label in the form of words and phrases known as keywords that show YouTube the context about your video.
But why do you need to tag your videos?
You might be wondering now what's the importance of YouTube tags. Why do we need them?
This is because YouTube is the second largest search engine in the world (after Google) specifically for videos and it has its own SEO best practices. So, it becomes imperative to keyword-optimize your videos on the platform as you would do it for your blog posts in Google.
One vital thing which you need to know before submitting videos to YouTube is- like Google, YouTube also has its set algorithm that dictates which videos it will serve to its audience and which ones it won't. And so, it's crucial to leverage tags to keyword-optimize and make YouTube understand that you have undertaken an SEO process.
Industry studies show that like meta data, YouTube tags provide an opportunity to make YouTube and Google understand what your video is all about. These tags give YouTube information about the topic, category, etc. of your video.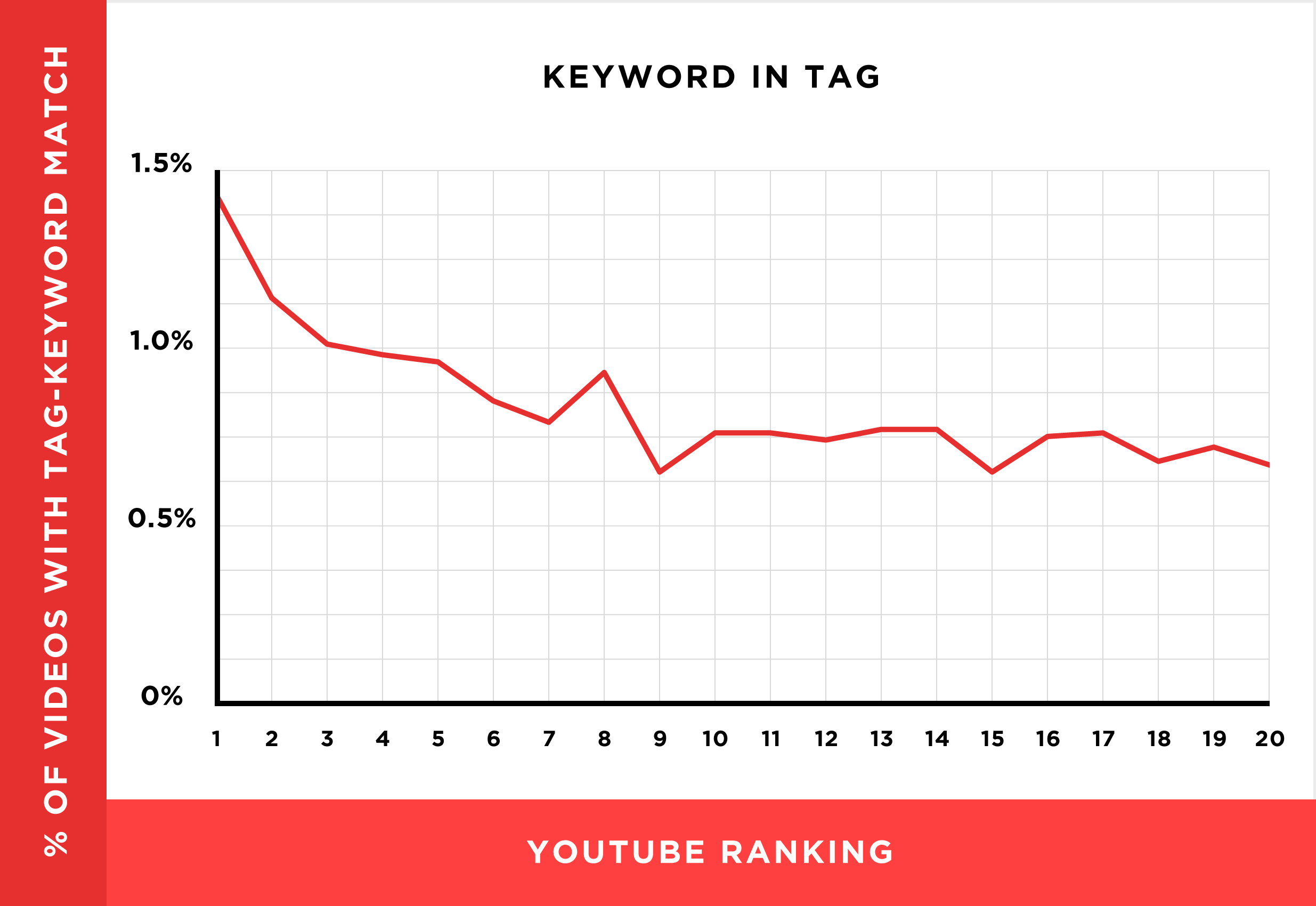 Image Source: Backlinko
Here we would like to offer insight on 'What are YouTube Tags' and will explain how to learn the successful art of effectively growing your audience by using the best tags for YouTube videos.
What are YouTube Tags?
YouTube tags are words or phrases that are used to highlight the contents of your videos. These tags also help you get additional views on your videos. To put it in other words, these video tags are considered to be an essential ranking factor in YouTube's search algorithm. However, while tagging your videos consider choosing relevant tags for maximum results.
Types of YouTube Tags
You will be amazed to know that there are plethora of YouTube Tags and each one of them has a different purpose to serve. According to Derral Eves (world's top YouTube and online video marketing expert) tags can be of following four categories:
Generic: These tags are related to the overall topic of your video. Usually, you can use these types of tags in almost all of your videos. But these tags need to be generic tags that are constant throughout your videos. For example, using words like 'how-to' or 'vlog.'
Specific tags: These tags are those words that are specific to the contents of your videos. When a user types a keyword for searching something on YouTube channel, the video channel offers you with positive suggestions for the keywords. Choose those keywords that are related to your content and make them as your popular YouTube tags.
Compound tags: These tags are words made up of two or more words. Although some people tag the title of their videos, yet this is not a good option to do because YouTube ignores if there are any prepositions in the tags since the tags have a limited length.
Tags with misspellings: Another interesting category is using tags with misspelled words. Although quite surprising, yet sometimes misspellings help a lot to attract the required traffic. It's a general phenomenon for people to type words with wrong spellings and search for their desired video.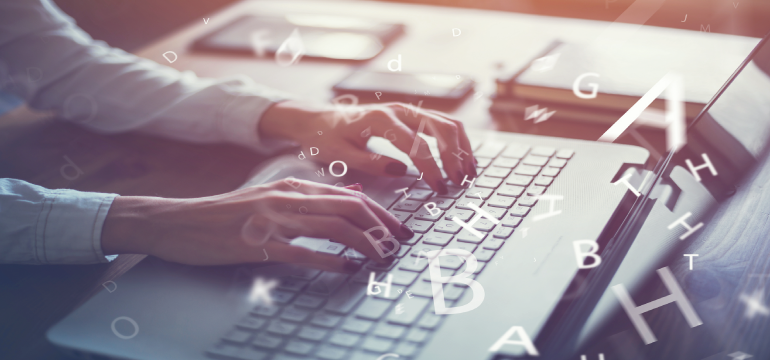 Hence while creating tags keeping these things in mind will help you generate the best YouTube tags list.
What Are YouTube Tags? Learn The Successful Art of Growing Your Audience Effectively:
Here are some of the best practices to leverage YouTube tags to their fullest potential:
1. Give Maximum Importance To The First Tag And Make It The Target Keyword
YouTube states that the first few tags of your video are most popular YouTube tags while ranking content in the search results. So ensuring the first tag as your exact target keyword will help you gain traffic. Once you make the first tags as your target keyword, half of your job is accomplished then set the rest by magnitude.
2. Use Broad Keywords As Other Tags To Describe The Overall Topic Of Your Video
To make YouTube understand the overall content of your video using broad keywords as other tags will add perks.
Take this for example, if you're creating a video called "How to make Pizza," adding "Pizza" as a broad tag. This would help you to indicate YouTube that Pizza is your video's overarching topic.
3. Adopt Some Specific Keywords As Other Tags To Describe The Topics Covered In Your Video
One of the best and proven ways to leverage YouTube tags is to use specific keywords as other tags to describe the topics you have covered in your video. This way YouTube can understand about your video content.
Here's an example, in the same video "How to make Pizza," you can add 'pizza recipe' or 'how to make pizza step by step' as specific tags to indicate to YouTube the exact topics your video covers.
4. Consider Using Brand-Specific Tags For Maximum Visibility
Using brand specific tags are necessary to help you rank for your own brand name in YouTube search results. When people search something that your company offers and they come across your name (by the name world knows you by), they are sure to browse through your videos adding advantage to your company. There are several variations you can use as a brand-specific tag.
For example, your company is Blue Sky – use tags like 'Blue Sky', 'BlueSky' and 'bluesky.com'.
5. Avoid Stuffing Your Videos With Irrelevant Tags
Lastly, avoid stuffing your videos with too many tags. This is a common mistake that we tend to make. Stuffing does maximum harm. The primary purpose of using tags is to help YouTube understand what your video content is all about. And if you consider using more than 20 tags, it would definitely be a hard time for YouTube to know what your video is actually about.
Just take a look below:
Pizza recipe, cooking style, homemade food, best culinary, home, family, doctor, nutrition, life hacks, full-time cooking, homemakers, children, etc. and etc
Imagine how confused YouTube will be. Based on these tags how to separate tags on YouTube. It's not possible to understand what the video is all about. One tag says about cooking style, while the other says it's about family. So the bottom line is not to overload your video with irrelevant tags.
Then how many tags can you have on YouTube?
Now, this is interesting. There are two sides to a coin. On the one hand, it's recommended that we shouldn't use too many tags, yes too many means irrelevant tags. Flip the coin; the other side says YouTube allows you to use as many tags as you would like but the total character mustn't be more than 400 characters. The best idea is to use 5 to 8 tags and make YouTube understand what your video is all about.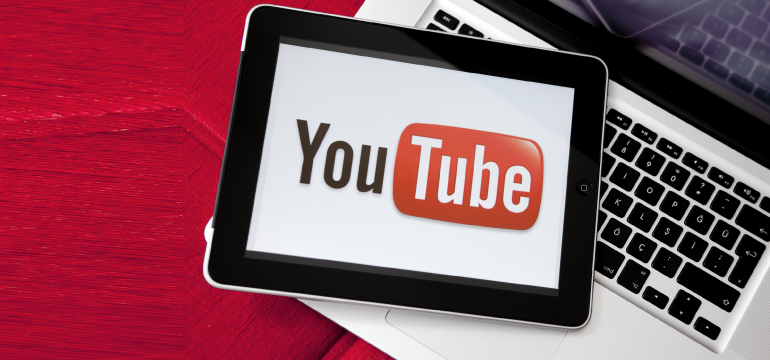 6. Generate YouTube Tags With Appropriate Tools
Thinking about finding a relevant and appropriate tag can be intimidating. Fortunately, there are several ways. Although quite challenging, you can generate tags from several YouTube keyword research tools.
Mentioned below are some of the best keyword research tools:
1. Vidiq
VidIQ is a popular keyword research tool that displays the related score, search score, search volume, competition score and another necessary overall score of your target keywords.
2. io
Keywordtool.io is one of the most potent YouTube keyword tools. This tool ranks hundreds of keywords by popularity. The tool captures data from YouTube autocomplete and helps you to create lists of keywords from that data. This tool allows you to search for questions that people generally ask.
3. Ubersuggest
Ubersuggest is one of those keyword generator tools that allow getting more data on specific keywords. Designed by SEO guru Neil Patel this tool shows search volume, competition, cost per click and the seasonality of the keyword.
4. TagsYouTube
TagsYouTube is a free tool and helps you generate a list of related tags for you to use on your YouTube videos.
5. SEO Chat
SEO Chat generates keyword ideas from Google, Amazon, Bing and YouTube. In this tool you'll need a 'seed' keyword and then organizes the results alphabetically with other letters following your seed keyword.
How To Arrange Your Youtube Tags?
Arranging YouTube tags means putting the most relevant and vital keyword first and then set the other keywords accordingly. When selecting videos, more weight is on the first tag.
Wrapping Up
We have tried collecting most of the relevant SEO best practices of YouTube tagging. Follow the rules and enjoy high ranking in the search engine.
If you want more information on branding, choose A1Future. We have a dedicated team who has updated industry knowledge and is keen on helping you to reach the top of your competitors.