Today when we are on the verge of completing another year of anxiety and anticipation in digital marketing, we find ourselves getting entangled even more into an intensely challenging competitive landscape. Needless to say, to thrive in this profoundly struggling environment we are in a constant lookout for proven tools and techniques in vain! But now we have great news to share that would end our endeavor. Ubersuggest 2.0. is the new and free tool today that would make your keyword research easier and successful.
What is Ubersuggest 2.0
Ubersuggest 2.0 (not exactly a new tool, available earlier as ubersuggest version 1.0) is taken over by renowned digital marketing expert Neil Patel. Today it's one of the best free SEO tools 2018 released. This fantastic tool is now laden with myriads of new and improved features and promises to help modern-day bloggers appear at the top of every search result. This free SEO tool assists bloggers to find more than 100s of new long tail keywords within a few minutes. According to several digital marketers like Harsh Agrawal, Fountain Head and CEO ShoutMeLoud, Lilach Bullock, digital marketing consultant, Benyamin Elias and many others, Ubersuggest 2.0 is one of the most useful keyword tools available today. The tool accumulates necessary data from Google Suggest and provides similar keyword ideas related to our searches on Google.
Before we discuss in details about this fascinating keyword tool SEO, let's review a little what keywords are and why are they so crucial for SEO.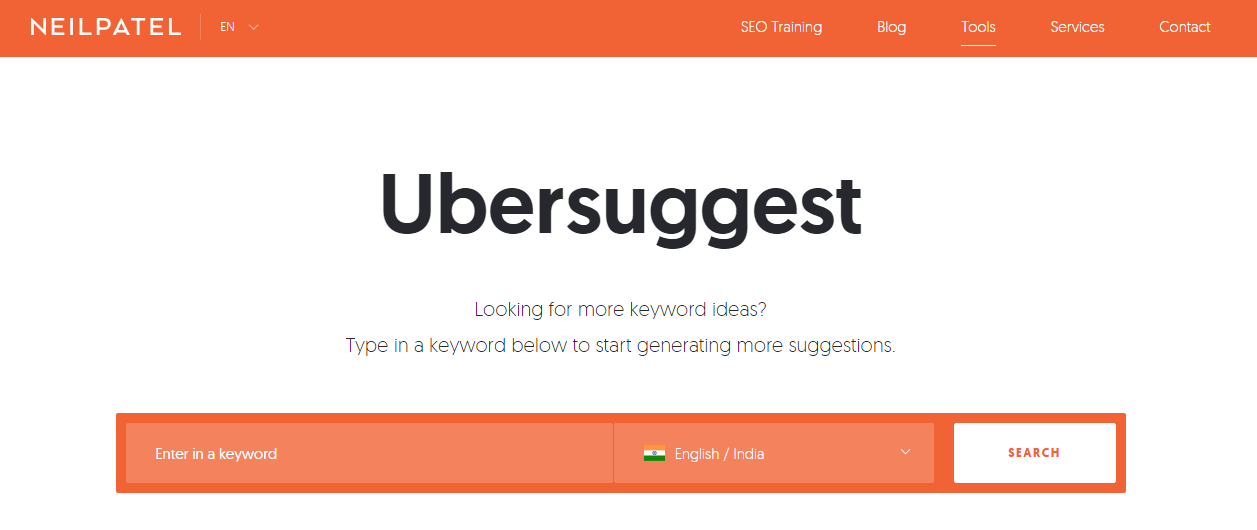 Importance of Keywords in SEO Landscape
Keywords are one of the vital elements to leverage search engine optimization (SEO). These are certain words or phrases that are fundamentally used in a web copy with an aim to attract relevant, organic search traffic. Owing to the extreme importance of SEO today, targeted SEO keywords should be used to inspire all page contents in order to satisfy the searchers' intent.
Keywords play a pivotal role in our SEO campaign because these are those terms that help the audience discover what they are exactly looking for. When researched and optimized effectively, keywords act as the best channel for the audience to find the most appropriate content on a website.
Finding keywords in one's niche is a challenging task, but when there's Ubersuggest 2.0, the work becomes effortless and result-oriented. This free SEO Tool from Neil Patel is the best in the business.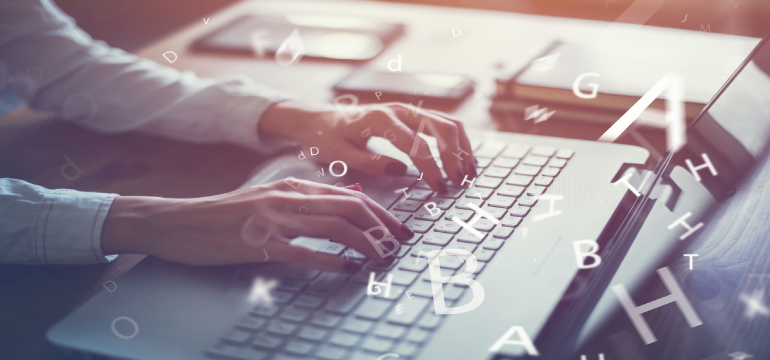 Take a look at its features and benefits below:
Benefits of Ubersuggest 2.0
The new features added by Neil Patel have made Ubersuggest as one of the most sought-after tools today. Using it, you can save loads of time on keyword research.
Allows access to an extensive list of keywords along with many different combinations and alterations of the words.
Facilitates easy copying of the keywords to other applications such as Microsoft spreadsheet or the MS word document.
This tool is one of the fastest and efficient keyword research tools today.
Narrows down keyword research activity to yield relevant suggestions.
Features of Ubersuggest 2.0
Keyword Overview:
One of the most advantageous features of Ubersuggest 2.0 is providing an overview of your researched keyword. It offers an overview of everything for free. It gives the researcher an idea of the volume, seasonality, cost per click data etc. This new attribute of the tool allows the keyword researchers to view the search volume for a particular keyword irrespective of country and language limitation over the course of the last one year. With this detailed overview, you can identify whether the chosen keyword is gaining or declining in popularity or if it has seasonality.
Furthermore, the tool breaks down the cost per click, the SEO difficulty and the paid difficulty of your researched keywords – the difficulty scores are from 1 to 100. It becomes easier to find a relevant keyword from the overview available. When the number is high, the harder it will be to compete for that keyword, similarly, the lower the number makes it easier to compete.
We have researched for the keyword Photography Logo design. Take a look at the result here: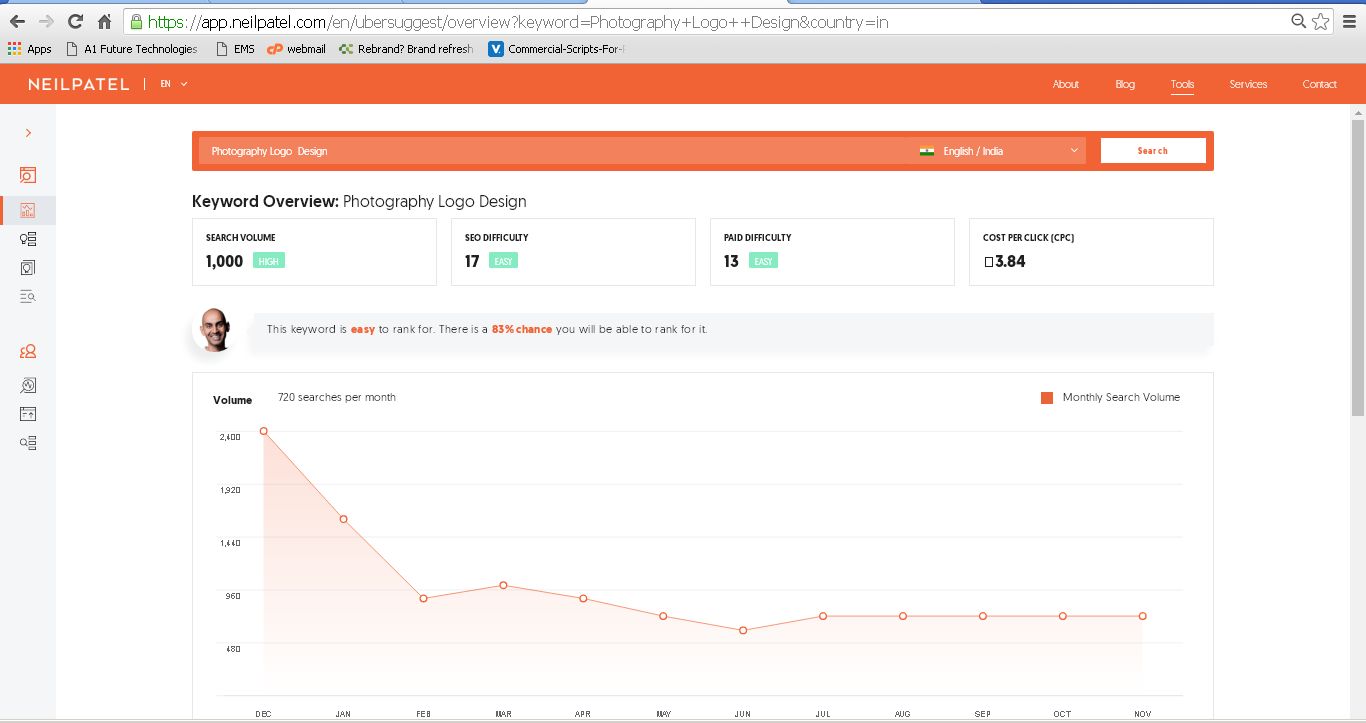 Keyword Suggestions
The second section of the tool shows the researchers a list of keyword ideas. These ideas are generated using both Google Suggest and AdWords recommendations. This way the keyword researcher receives a comprehensive list of potential keywords which researcher may want to rank for.
When you need more keyword ideas, the keyword suggestion section provides you with ample information on the available keywords. You can find hundreds of suggestions from this free keyword tool. In addition to that, this tool also adds negative keywords and filtering option to help you quickly find the right keywords for your business.
Like the first section ( keyword overview), this section also provides a list of volume data for each keyword, cost per click (CPC), paid difficulty (PD) and SEO difficulty (SD) data.
Moreover, it's a section that also provides a report of all the sites that rank in the top 100 for that term. This report is essential because it allows you to see the estimated visit count based on rankings. Viewing this metric, you would know whether a keyword has seasonality or if any rich snippets or paid listings for the term are available.
There's also a section to show how many social shares each URL has and its domain score. Domain score metric is important to let you identify whether the domain is authoritative or competitive. Social shares tell us how much people love that particular web page. More shares mean more engagement.
The last feature of the keywords idea report, besides exporting to CSV is 'Filtering'. Filter the keyword results based on available data point you want. This feature helps you select a relevant keyword limit. The results come from Google Suggest or AdWords or by filtering keywords based on their popularity and competition.
Here's an example: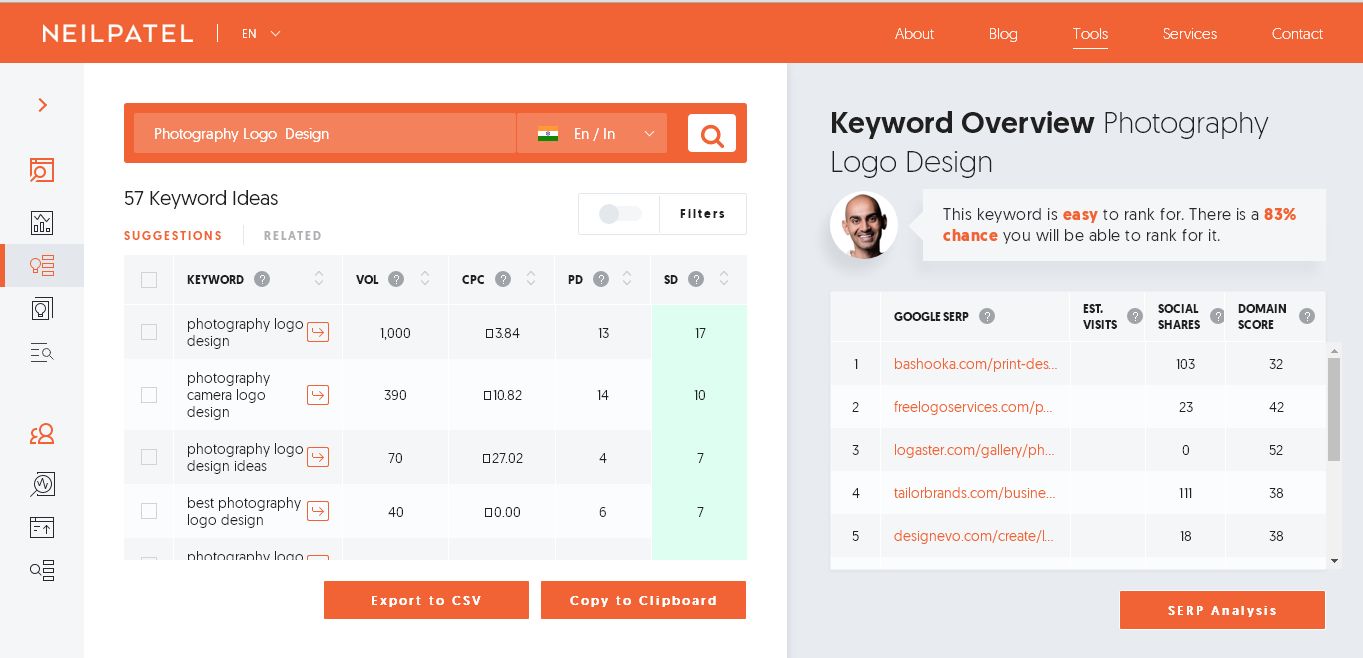 SERP Analysis
SERP Analysis features of this new advanced tool let you view the top 100 sites that rank for any given term, their domain strength and the estimated traffic they receive from the ranking. Moreover, you will be able to see the type of sites that Google is giving authority to rank for that particular term.
Take a look here: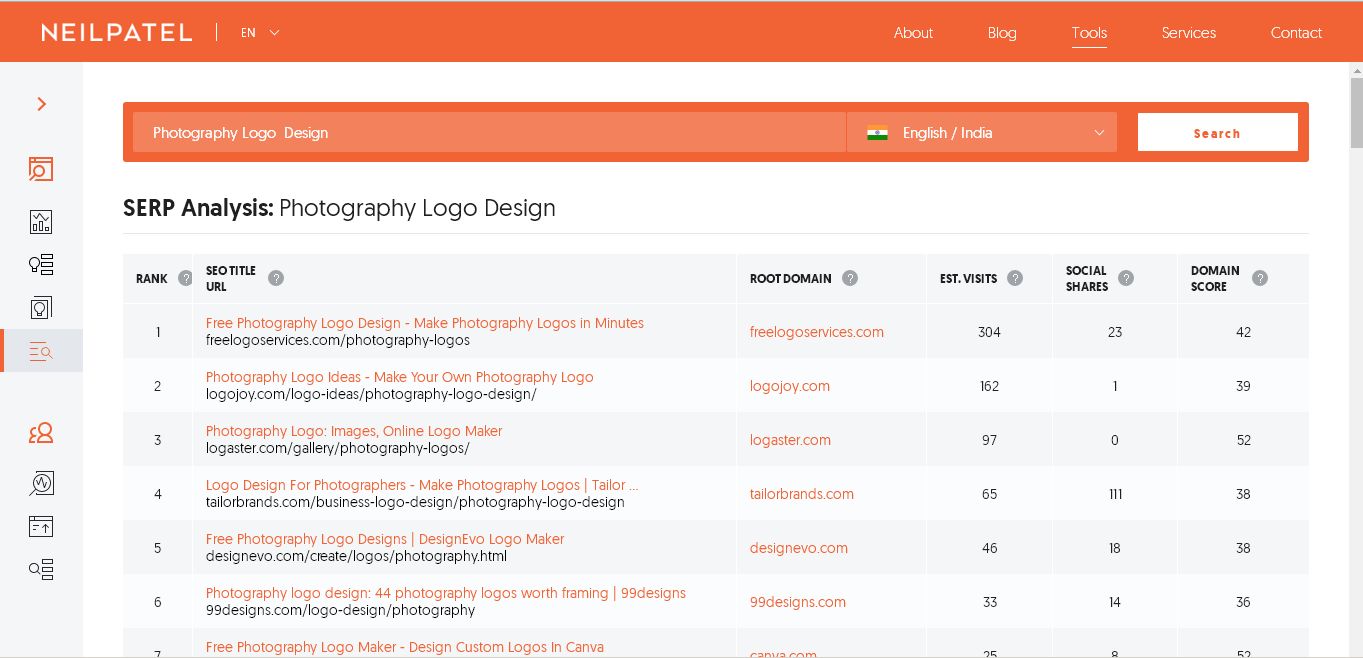 Concluding Remarks
Cutting a long story short, Ubersuggest 2.0 is the best choice today for searching long tail keywords. The process is simple, just enter your seed keyword phrase, choose your search location and click the section 'Look Up'. The moment when you get results: sort by keyword, search volume, competition or CPC. Filter results further or adds negative keywords to remove irrelevant results. Once you receive a list, click to 'copy' or 'Export to CSV' to save your results.