Word-of-mouth marketing or 'WOM' or 'WOMM' is the IN thing today.
Want to know more about it? – stay with us as we reveal its significance in this new economic era.
Are you an entrepreneur looking for proven ways to increase your sales?
I assume you have tried all kinds of common marketing strategies yet aren't satisfied with the end results!
This goes without saying you are losing all hopes as you think that you are far from reaching your goal and attaining success.
In such a miserable situation, what can you do? Either you can pray for a miracle to happen or succumb to the defeat and wait for your business's natural death!
But is it worth it? After days of toil and hard work, why would you lose the game!
Hold your breath – I have something important to tell you so that you can amplify your business instantly.
Well, the good news is you can increase your sales and earn profit from one of the most underrated marketing strategies – word of mouth marketing.
Yes, you heard it right – word of mouth plays a great role in bringing you as many clients as you want.
Word of mouth marketing strategy prevalent in the industry is considered to be 'World's Best Form of Marketing' by Digital marketing pioneer Neil Patel.
Let's understand the unexplored potential of word of mouth marketing:
What is Word Of Mouth Marketing?
Word of mouth marketing also known as word of mouth advertising is a 'free' advertising technique that has become inherently viral over the years.
It's nothing but a simple act where consumers share information about a product or service of an organization with one another. Customers can engage in the act either verbally i.e., talking or non-verbally (for example, through social networking).
However, the traditional and modern methods both have their own advantages and disadvantages. As verbal communication requires the communicators to come to direct personal contact like in person or through telephonic call, non-verbal communication is essentially imparted through social networking.
WOMM is that kind of expression of a consumer which gets reflected in his/her daily conversation with his fellow people when he/she is satisfied by a company and its product. Which means word of mouth is typically triggered by customer experiences and usually something that goes beyond what they have expected.
In short, the strategy can be defined as a method where both targeted efforts and naturally occurring instances are described by the users and where they share their satisfaction with a brand.
But you need to understand that word of mouth marketing is different from the general word of mouth references. For example, when a tourist is staying at a hotel experiences something that has exceeded his expectations and he later shares his satisfaction through social networking or through personally meeting his contacts, this approach is word-of-mouth marketing.
One more thing – WOMM doesn't stop only at the first interaction. The method continues with follow up interactions.
Significance of Word of Mouth Marketing
There's no denying the fact that WOMM is the easiest way to spread your business's credibility. To put it in other words, word of mouth marketing is an organic way of disseminating information.
Today when there's an exponential growth of online communication, a simple word of mouth information is more evident, this can be shared, commented upon and even evaluated by people.
When a consumer puts forth his experience in social media, needless to say, it reaches millions people in a few seconds.
The most vital component of WOMM is 'Trust.' People trust a brand when they get to hear from their friends about a product. Hence, they are more likely to buy the product.
If we take a look at the word of mouth marketing statistics provided below, we will get to comprehend the significance of WOMM-
Common people rely on friends and families before a purchase.
A Pew Research center report states that 72% of people get news from friends and family and this makes word-of-mouth the most popular channel for sharing.
This goes without saying that the word of mouth technique works in a positive way. This is because people talk about a product or service when they have something positive to say about that product and the company.
However, as there are two sides of a coin – similarly word of mouth has both negative and positive approach. But expert marketers are confident that the percentage of negative mentions is quite meager, hence they don't pose much of a threat to your business.
Benefits of Employing Word of Mouth Marketing
There are many word of mouth marketing advantages and disadvantages. No wonder you are baffled whether or not to count on WOMM to skyrocket your business. So to throw some light, we have jotted down a few benefits of WOMM.
Take a look:
WOMM Initiates Free Marketing:
Word of mouth marketing is one of the easiest and free tools for spreading your brand's activity. It has been helping many companies to build a healthy relationship. When you offer a great shopping
experience for your customers, they will definitely start talking about your brand to their friends.
You Can Enjoy More Sales through WOMM:
WOMM is the best way to increase additional sales from the free referral your customer made. Why? Because when a customer loves your brand enough, they would recommend your brand to their friends and they are sure to shop with you.
With WOMM Grow Your Brand at a faster rate:
Word of mouth marketing is successful because it has viral marketing element to it. The thing is when you add enough hype around your brand or add a memorable experience for your customers, needless to say; your customers would help your brand go viral.
Word of mouth not only leads to a couple of sales but as the brand grows more prominent, more people start tagging friends on your social media posts, forward emails to friends relating the experience you gave them.
Here are excellent word of mouth marketing examples of 5 companies:
1. Amazon
Amazon is one of the finest examples of companies that have grown not because of their marketing efforts but because of word-of-mouth marketing.
Surprisingly that's not by being popular on Instagram or being popular on Facebook either. WOMM was a useful tool for companies like Amazon as it has a history of providing amazing product or service to the customers and care for them.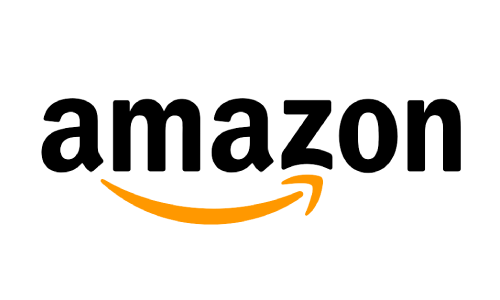 2. Pinterest
Pinterest – one of the most top-rated businesses thrives on user-generated content. The company mainly urges its users to create vision boards and actively entitle more "pinners" into the fold.
Interestingly Pinterest depends on these contents for a fruitful engagement with its customers.
The company has laid down an exciting plan; it has asked the audience to plan a growth campaign. Needless to say, the site's loyal group of users were delighted with the product and they started to spread the news of the company to their fellows.
And you will be amazed to know that using this strategy; Pinterest has received a whopping increase of 200 million in 2018 from only 3000 followers in early 2010.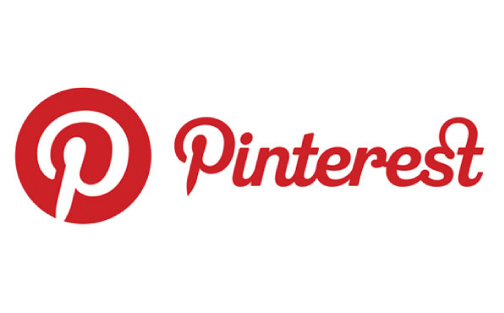 3. Coca-Cola
Coke, a soft drink that has been popular for perfect reason, is always good at taking its consumers by surprise. The brand is so popular because it spreads the messages of goodwill and multiculturalism.
The recent strategy of the company was "Share a Coke" campaign and it revived sales across 70 countries. According to a campaign, Coke started printing bottles with familiar names on them, which made people buy them for a friend or relative.
In addition to that, Coke created a hashtag to take the campaign a step further. Undoubtedly this social media element gave people extra incentive to buy a personalized Coke and share photos online encouraging others to purchase the product.
4. Dropbox
Dropbox is another excellent example of WOMM. It drew massive referral traffic with the promise of providing free storage space.
Customers cannot forget Dropbox's incredibly useful service at a time when internet users were new to the idea of uploading files in the cloud.
The company announced to offer 500 MB of extra storage space to new customers and also to those who referred them. Customers continued to earn more space by involving more people, thereby increasing loyalty. It's no secret that the referral program gave people a compelling reason to prefer Dropbox over others.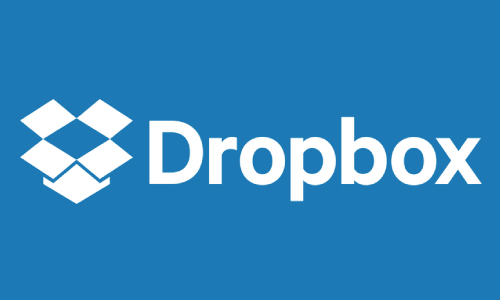 5. Netflix
If you are looking for the best example of brands that have flourished on word-of-mouth marketing only, you can't miss the name of Netflix from the list.
Netflix has been delivering, precisely what people wanted. Undoubtedly, it has been providing an enjoyable and original experience to its viewers. And this has encouraged the viewers to share about Netflix's greatness.
Neil Patel rightly puts forth – "Word-of-mouth marketing is the best form of marketing. When you take care of your customers, you do what's best for them, eventually not only are they going to keep coming back and buying again from you, but they're going to tell other people about it."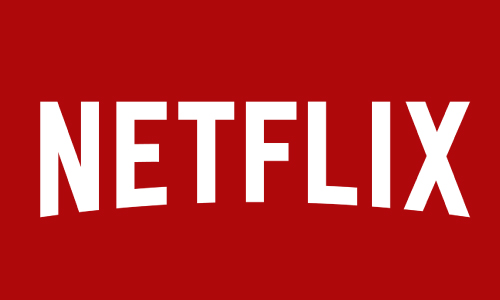 How to Leverage the Power of Word of Mouth Marketing – Best practices
Although Word-of-mouth marketing is one of the proven techniques, yet sometimes it might not work the way you want it to be.
So, you need to be extra cautious while developing a marketing plan of your own with word of mouth marketing.
Here are 5 best practices to follow while encouraging word of mouth marketing:
Understand Your Audience's Need
Make an effort to understand what your target audience love about your business. This will also help you find out why they keep coming back. In addition to that, you should also take the necessary steps to cater to the needs of the most influential segment of your audience. This is because, in the long run, this section would make your brand popular.
Staying True To Your Brand Impresses Your Audience
Customers trust businesses that are consistent in their marketing and promotions. To carry on with this strategy, you need to figure out what interests your customers' share. This way, you can start building a community by encouraging people to bond over similar priorities or aspirations.
Offer Incentives To Your Customers to Stay loyal
How to satisfy customers in business? This is one question that keeps lingering, isn't it? Well, people love to get free gifts and when you are the one to offer them with incentives, they get the reason to stake their personal time on promoting your business. For example, you can offer a discount or give them a free product. Think about any such creative ways to impress your audience.
Deliver Epic Service to Your Customers
Don't forget to provide high quality service to your customers. If you want to stay on top, it's essential to create an everlasting bond with your audience. How do you do that? Streamline your support services and handle all kinds of problems that your customers face. Not leave them unhappy, give them that epic feeling which would bring them to you again and again.
Create User-Generated content
Encourage your customers to generate contents and share them on your website. You can ask them to either pose with wearing your product or write a blog for your website on your service. The main aim of user-generated content is to initiate a moment where your customers can rave about the product or service they use.
Final Words
To conclude, if you create a fantastic product or service, people will love it. They will start relying on you and spread about the benefits of using product and services. Hope, these above word-of-mouth marketing strategies will provide you with the perfect inspiration and tell you how to leverage the power it by satisfying your customers. Remember, you can also win loyalty by offering opportunities to your customers.
To get more such word of mouth marketing ideas or discover other useful marketing techniques come to A1 Future. We are a treasure trove for you.