We just can't get enough of Google. Be it Android, Earth, Map, Translate, or the most utilized email marketing tool Gmail, Google is the omnipotent and omnipresent element in our digital life. Attaining the search engine giant status since 1998, Google has been stealthily crept inside our household and has intertwined us with it. But there are some lesser known search engines out there!
Thus we thought, let's step out of the Google-world and explore some more underrated internet search engines, that don't get much limelight but are equally efficient like the big G.
With Google gradually absorbing almost all of the global search market, it is absolutely impossible to step out of the internet search engine in any phase of our life. Accessing the Internet is easy now, and near about 6,586,013,574 searches are made every day.
Well, that's a lot of Googling I presume! And why won't it be! These days for every single question we take resort to the search engines. And this does not just comprise of the tech-savvy folks out there.
But a lot of usual people try web searching for their queries and curiosities, and get their answers. With all the advancements in the digital realm and algorithms, search engines are now lightning fast.
Thus, getting answers to your questions don't take longer than 2-3 seconds now. And just like Smartphones have impacted our lives, more and more population around the world are getting inclined to web searches.
But why the madness about Google? Why do more than 70% of the Internet users prefer it as their primary search engine? And why is it that Google secures a whopping 86% market share of search engines globally? So let's reflect on some of the qualities that Google sports which have made it our favourite.
As a company, Google has the search engine as their dominant product. And thus they maintain an extraordinary performance and user experience. They put all kinds of emphasis on their quality and offer high-end search results. It's obvious to see that Google keeps its main page completely white with no other deviation or visual jerks.
This simplicity is why all love it. Moreover this less clutter helps the page load faster which is another reason people find Google to be the best search engine.
And not to mention the excellent search results quality. All the powerful and impactful algorithms that Google constantly updates, changes and follows contribute to the fast popularity of the search engine. And recently, Google has implemented AI for a seamless and much more personalized user experience.
For eg, now while typing an email, you will get constant word suggestions to help you out. Also the emails you receive, a couple of pre-written replies are already there.
And not just generic responses. Google deftly uses the AI technology and creates the responses as per the crux of the received email.
But the time has come to peep out of the box. Believe me, the outside of Google-verse is not at all scary. It's just how you glide through it. Here's the list of search engines that are lesser known but are rich in features:
1. DuckDuckGo
If you are tired of Google's omnipresence and omnipotence, then DuckDuckGo is your best alternative search engine solution. The best feature of DuckDuckGo is, it doesn't store user data and keep it hoarded with, just to overwhelm the person with numerous online ads.
This search engine is the best if you really care for the privacy of your online activities. No data is tracked which means no bombardment of personalized ads, no manipulated search results, and a clean UI with infinite scrolling.
Another notable feature that the search engine sports is, the "Bang" feature. They call it "Bangs"; this quirky feature enables a user to search directly on other search engines, such as Wikipedia, YouTube, Yelp, Amazon, by simply starting their query with an exclamation mark! (e.g. !movies 2019, !the academy awards, !facebook).
Then there is the voice search feature. All these features have made it quite popular in a very short span of time.
DuckDuckGo can be your best alternative for privacy issues with Google.
2. Dogpile
Yeah, the name is bound to curve a smile on your face! And yes the interface is also laden with clip arts. But that's just because it fetches results from different search engines, like Yandex, Yahoo, Bing. Dogpile is one of the most trusted alternatives for Google which has been there for long.
All kinds of search results can be sought in here, right from images, video to links. It has got search filters to filter by recent, preferences, categories, etc.
Well, Dogpile doesn't really show its own search results. But it curates and brings authentic results from the other search engines. Moreover, the best part is, it removes all the ads.
This can be your second choice for a robust Google alternative.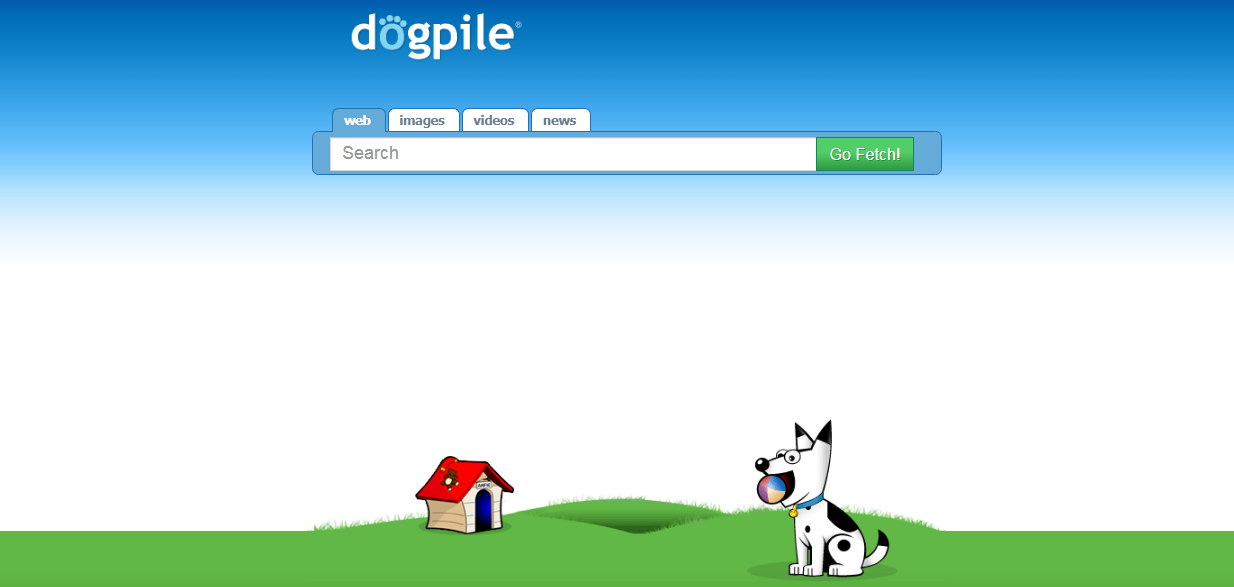 3. Bing
Another popular search engine alternative is Bing. Bing is a serious adversary to Google and is getting all the name and fame with every passing day. It has started small, but gradually has occupied 15.8% of the global search market.
There are more than one reasons for Bing to attain this stature. The prediction feature of Bing is significantly strong than Google. It can correctly predict whether the airfare will go up or down if you  search for flight tickets.
Also, Bing powers Yahoo. A very prestigious and reliable attribute of the search engine. On top of that, users find the video search facility in Bing more user-friendly than Google. Because here you get a grid of large thumbnails. One may click on to play or preview if you hover over them.
And then the autocomplete suggestion that Bing exhibits is twice more than what Google gives.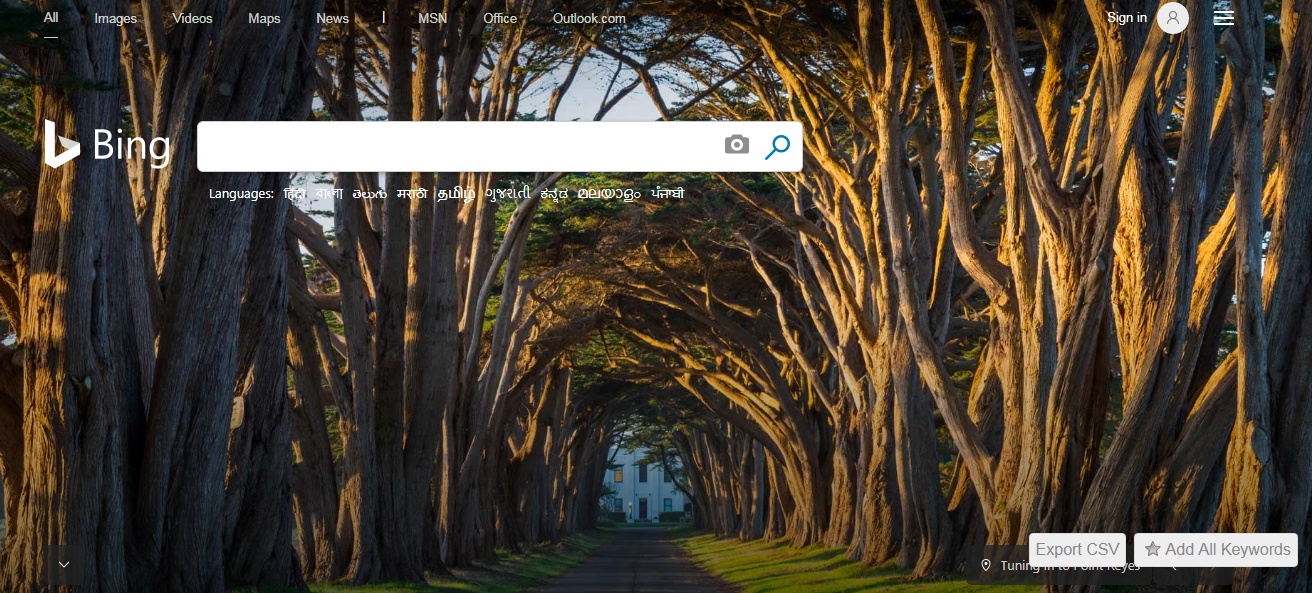 4. Yandex
The pride of Russia! Yes, Yandex is the dominant search engine hailing from the land of the Tzars. Possessing around 55-65% of the search market share in the country. Yandex is another strong contender of Google. If you are in Russia, Yandex is your best friend. With a neat interface and a similar layout like Google, this search engine is used vehemently by people from some parts of Europe.
If you ask why would you choose Yandex over Google, the former search engine has everything that the latter can offer you. A cloud storage, a mailing service, mobile apps, browser, maps and navigation, analytics, translations, and everything you can name.
It allows you to make searches through images, videos, news, all the options that Google gives you. Yandex also well stocked with favicons that clearly shows the various channels for the branded queries. So why depend on Google now?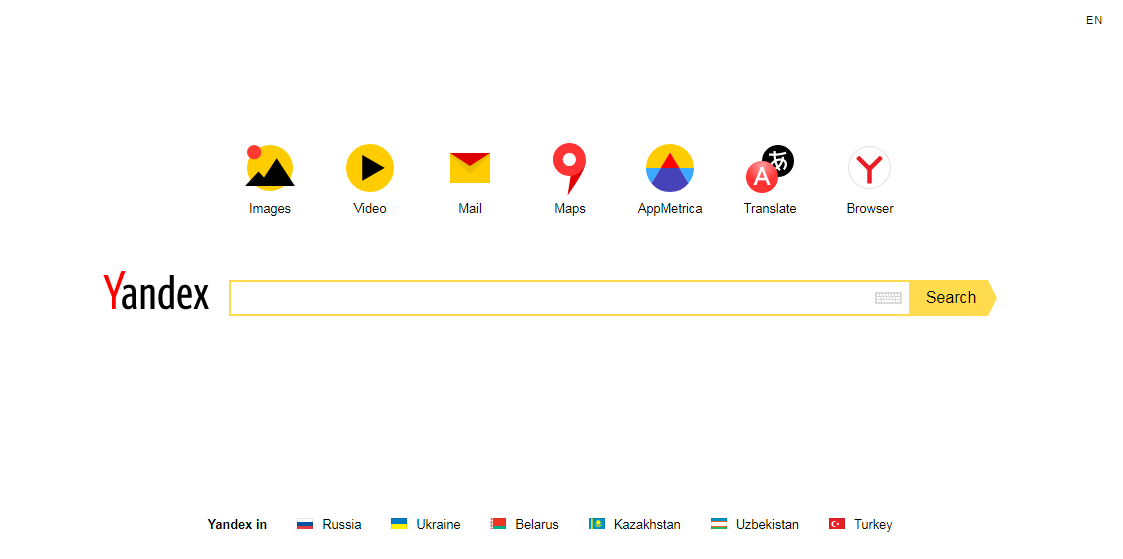 5. WolframAlpha
The mathematician's pet, WolframAlpha is a search engine that is mainly based on computing. This search engine deserves a special mention as it is a bit different from the others. The answers that it fetches are done through computational knowledge. Since its inception in 2009, WolframAlpha has been the favorite of the folks loving maths.
Anything to be calculated, such as college fees, enrollment number, or any loan amount, interest to be paid, etc; are fetched immediately through computing method. Since this is a bit target oriented and loved by the Maths geeks only, it is a lesser-known search engine to the larger population. But it is super clever and will bring you the most accurate and authentic answer.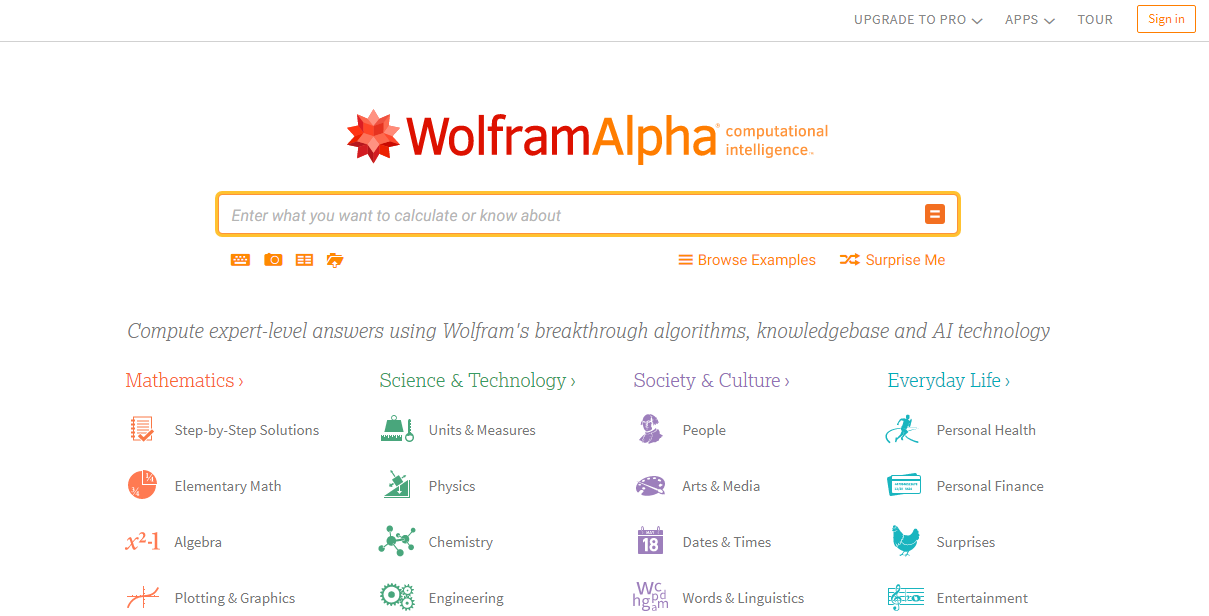 6. Gibiru
Why use Gibiru? The most befitting answer to this is, because Gibiru doesn't store any search query and don't track its users like Google does today.
This search engine is another apt alternative to Google where all records are wiped clean within seconds of your search query. Since 2009, Gibiru has been providing free and uncensored anonymous search results.
In the words of Steve Marshall, Gibiru's CEO, the search engine is modeled upon exactly how Google was in its initial days. No tracking, no personalized contents and zero tracking cookies.
You get assured privacy for the searches you make. Absolutely no manipulation or censorship. So if you want to free yourself from the clutches of Google, try Gibiru.
You may download AnonymoX Firefox plugin from Gibiru's PROXY page and bypass all your search queries through a secured proxy IP address. With Gibiru, you get the best of both worlds. This underrated search engine tackles both your privacy and censorship issues.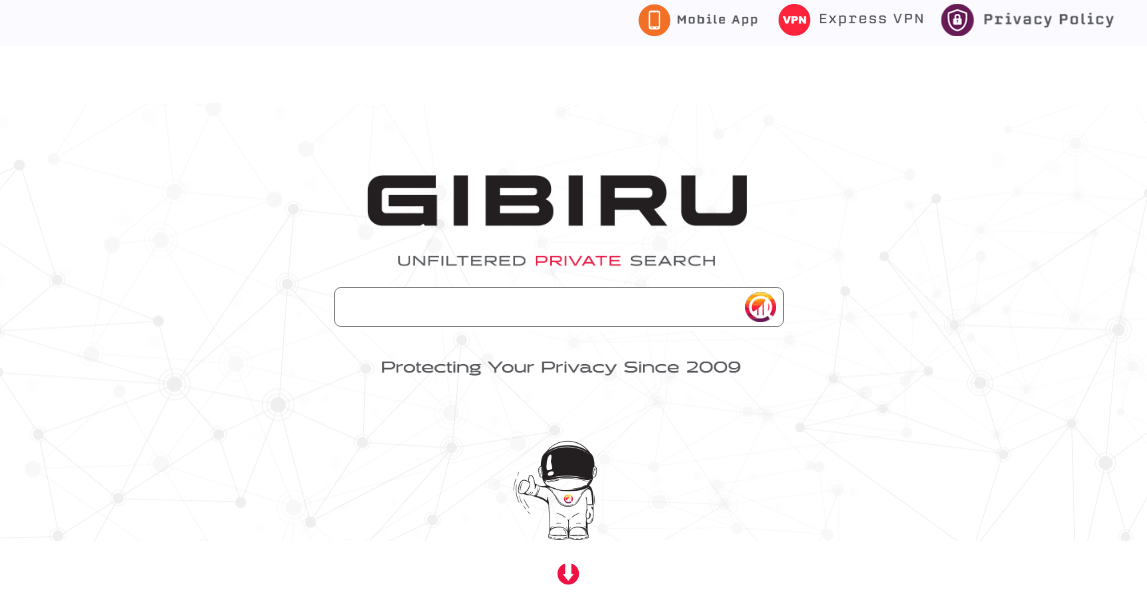 7. AOL
Our list is growing. 🙂
The seventh one in our top 10 list is none other than AOL, the mass media company with an interesting history and origin.
Back in 1983, it were the time for Archie, the first Internet search engine and WHOIS, the magical old protocol, for querying databases. AOL dates back from that time. It was founded in 1983 as the Control Video Corporation.
Fast forward 1991, the company got a new name as America Online and then again got baptized as AOL Inc. in 2009.
Considered as the grandfather of Google, AOL has been one of the best search engines back then. And yet now several people who use it on a primary basis.
In the recent past, AOL was acquired by Verizon for $4.4 Billion, but the search engine today is a major player in the online ad market. And as a trusted alternative to Google, AOL can hold your back.
8. Qwant
Another privacy oriented search engine that has made to our list is Qwant. Belonging from France, Qwant has quite a lot of features similar to DuckDuckGo and focuses mainly on user privacy. As per the website's claims, it never records the searches or stores any personal record or future usage of   ad-targeting. Quite a fresh and free search engine that has three categories, Web, News and Social.
These well-structured categories bring on the results in an organized manner. And since the interface is pleasing and highlights the trending topics, Qwant has been quite popular in the last few years. It has a feature "Qwick Search Shortcuts" which is somewhat similar to DuckDuckGo's "Bangs".
There is a less personalized experience since the website doesn't track users, which is a sign of relief for them who avoid being tracked. And not only this, butQwant also offers a dedicated section where users can find new music and lyrics through AI. So you may want to try this music search engine that doesn't ever track you at least once.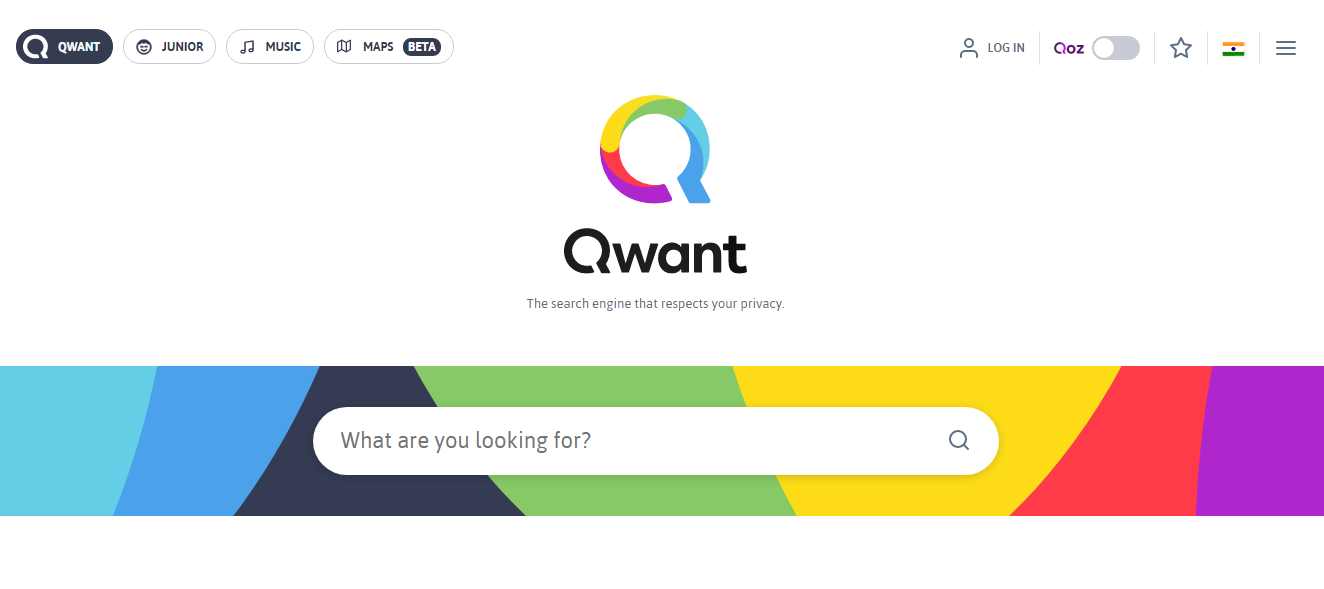 9. Ask
If simplicity is your criteria, Ask.com is your answer. Previously known as Ask Jeeves, this simple search engine returns search results through traditional keyword searching.
The layout of Ask is nothing of much fancy, but this popular search engine does feature answers that are quite handy. You get questions that are frequently asked on the right-hand side, this feature is extremely useful for people who need a quick search. Despite being a mediocre search engine, Ask is still keeping its head high.
So if you have a volley of questions, just Ask!
10. StartPage
Another lesser-known search engine after DuckDuckGo that takes care of your privacy. With no data stored, not even the IP of the user, Startpage can be considered as one of the best search engines that keeps user privacy at its forefront.
Save for few anonymous cookies just to know and remember user [reference, no other cookies are used. For those who want an entire cookie free experience, StartPage has a URL generator alternative to save settings. Quite a lucrative perk for users. Even the search engine has a proxy for browsing the web in full privacy.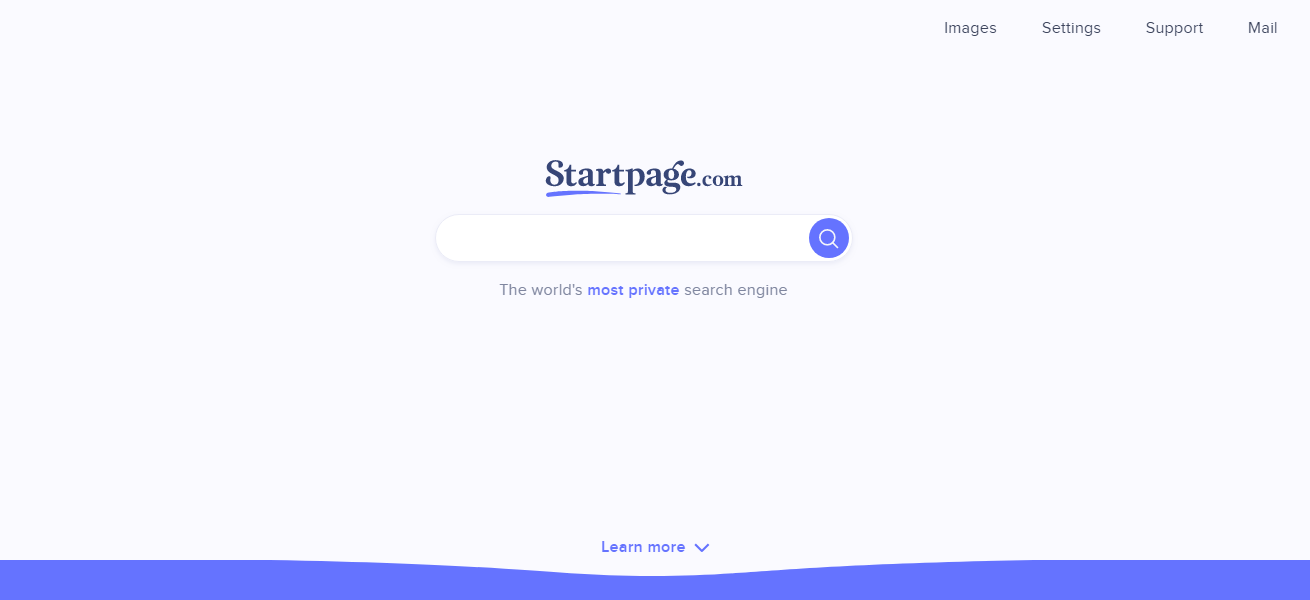 Wrapping things up
It may be a bit difficult to adapt and adjust with a new search engine at first. But with time you will find these alternatives to be the more useful and handy than Google. First and foremost a user can escape from Google's all-seeing and tracking tendencies. Browsing outside the Google-verse though may seem weird, but after some time you will definitely give thanks to this Blog. 😉
So let us know if you are aware of any other underrated and lesser known search engine that can give a serious challenge to Google. We shall discuss them in our next Blog. Till then, happy Blogging!