Ebooks have been present in the industry for years. Although this is an age of Instagram & Pinterest to date, these communication materials are one of the most coveted things for the present day content marketers. However, given to the noticeable increase in ebook consumption among Millennials compared to older generations today, it has become imperative for us to brainstorm ebook ideas that would sell.
But most of the time, we find it quite challenging to finalize ebook ideas and cannot decide upon which are the ebook topics in demand. Hence to ease your tension and pave you through comfortably, we have agreed upon a few thoughts on what to include in an ebook.
Before writing an ebook or getting ebook ideas for business, it's necessary for you to understand what is an ebook and why these are so valuable in content marketing.
Did you know an ebook is created with a particular aim- to educate and inform the readers with a unique, in-depth content they can't find elsewhere?
Keep reading to understand about an ebook and why it has become so valuable today.
What is an ebook?
Ebooks are electronic versions of our favorite conventional printed books that have come into existence owing to the technologically advanced era. These electronic books can be fully accessed and stored on an electronic book reader, e.g., a Kindle or a Nook for future reference.
Of late ebooks have found their importance in content marketing as there are several benefits. Amongst all, one of the most significant benefits of an electronic book is, thousands of ebooks can be stored on to one electronic device and a reader need not have hundreds of bookshelves to skim through.
Since its appearance in the digital world, ebooks have become extremely valuable for formulating an end-to-end content marketing strategy. Needless to say, in today's age, when there are issues of lower attention span, ebooks have become the perfect mode to provide readers with insights on brand secrets without waste of time.
In addition to that, a more profound observation reveals that ebooks establish thought leadership and create opportunities to identify verified sales prospects. Furthermore using ebooks, content marketers connect to some of the most acknowledged industry influencers whom you have been waiting to meet up.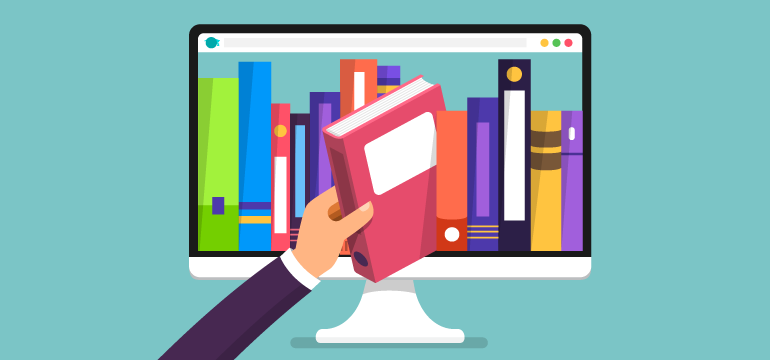 Now most importantly let's understand what the value of ebook in content marketing is:
In content marketing ebooks have been one of the best modes to establish your brand authority.
Although blog posts and articles are created to provide valuable information to your customers, yet unfortunately, the posts themselves don't hold enough value to a reader. That is to say, the blog posts and articles won't give the reader much in exchange for the information. But on the other hand, an ebook promises to give the readers something in return. Readers get a feeling of instant gratification when they can download an ebook immediately.
Content marketing through the ebook is the perfect opportunity to expand your business in different ways. Ebook gives you scope to share topics in your industry that you think people will benefit from understanding. You need to realize that ebook marketing strategies provide several benefits to strengthen your content marketing efforts.
Now, crafting a quality eBook requires implementable advice so that you can have the edge over the others.
Here we have collected 5 ebook ideas to harness the power of your content marketing:
1. Finalize the Ebook Cover and the Format First
The first and foremost thing that catches the eyes of a reader is the cover page. So, to present your readers with an attention-grabbing ebook finalize a cover page and also pick the format that has an appealing effect. For e.g., if you have written multiple articles, you can choose the collection format and add foreword and afterword to add value to your bulk.
On the other hand, if you are thinking of bringing some of the recurring topics together, you can think about lists. Take an accessible and highly consumable article format and translate your ebook into lists. Besides lists, you can also choose a format that demonstrates the step-by-step process. Whatever your format is – choose one that reflects your mission and helps you meet your business goals.
2. Consider Featuring Biographies of Industry Influencers
One of the best ebook ideas is to include biographies of industry influencers. It's general psychology of people to get attracted to you when you showcase your assets. Fill your ebook with ideas generated from opinionated people in the industry. Your audience will appreciate your approach as they would get the guidance from the industry experts. There's no denying the fact automatically you will see a massive increase in your ebook sale.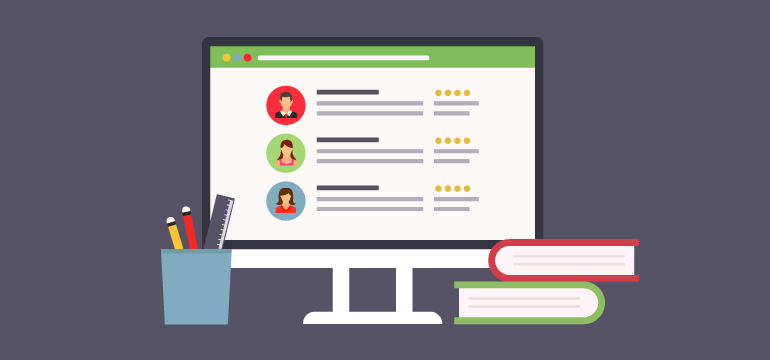 3. Ebooks with How-To Guide or FAQs Attract Readers
Ebooks that are 'how-to guide' or contain FAQs are the best sources to attract readers. Readers always search to satisfy their queries. So, when you present them with answers they have been looking for – they will click on the ebook and an you imagine the increase in sales? The trick is to find out what your target audience is looking for. Consider turning those questions into a comprehensive how-to guide and surprise your audience by providing evergreen tips. Find out what your prospects need to know and want from you so that they can successfully purchase your products and services.
4. Present the Ebook With Excellent Offers
People are always looking for offers and you can be the one to give them access to the offers they have been looking for. Create an ebook providing information that will help save money of your target audience. This way, your ebook will become valuable. Let your audience know about the offer of a product or service. You can even let your audience know about the product and services that will save them time and money. This way, you can effectively advertise the products and services and also add value to your ebook.
5. Include Facts and Statistics to Your Ebook to Make It Interesting
Nowadays, people rely on documents that have been established with facts and figures. So, consider writing an ebook with facts and statistics. On the one hand, incorporating data will definitely make the ebook interesting and on the other, your audience will understand and trust your opinion.
Final Thoughts
You must be wondering by now why should you write eBooks? You have seen the market is oversaturated. Well, let me tell you ebooks are the best means to establish your business personality. They set up your perceived authority on a topic drive engagement. Now when you have potential ideas for ebook topics, I am sure you know how valuable an ebook is. Pick any of the ideas for your ebook and create an exemplary ebook.
If you are looking for more such ideas on content marketing or other marketing strategies to amplify your business, visit A1 Future and get the best deal.