The process of outsourcing design work has engulfed the creative industry today. As the depth of creativity is immense, it's not possible for a single person to gauge its intensity. Hence outsourcing the design projects allows a business person to find new ways of inventiveness and generate modernized solutions.
Recent surveys indicate that the market for outsourcing design will continue to accelerate forward in this current year and also in the years to come. With ever-increasing high-quality creative demands from end-clients, there will be a rapid adaption of the practice of outsourcing work by agencies.
Outsourcing services, hence, has become a well-accepted phenomenon in the marketing industry because utilizing this useful service any design agency can deliver impressive finished works to its end-clients at competitive prices and a quite faster pace.
The world has a huge base of freelancers or small/medium enterprises to whom you can outsource your design requirements – graphic design, logo design, etc. But deciding on a reliable source is quite challenging. So before finalizing on any enterprise/freelancer conduct research to check your background and consider the outsourcing pros and cons.
What is outsourcing?
Outsourcing is one of the highest-earning industries today. Several countries over the world are opting to hire offshore employees from countries where they can find skilled and talented professionals at an exceptionally lower cost.
However, if you're a newbie agency, it's quite natural to wonder why I should outsource design?
To satisfy your quest here are 7 Reasons why Outsourcing Design Team is a great idea for every agency on the board:
1. Outsourcing is the recent trend today
The traditional way of working has changed dramatically over the years. Now, the growing trend is outsourcing. In the designing industry, the practice of design outsourcing projects has revolutionized the way business is done. Agencies have been increasingly depending on outsourcing their work to amplify the pace of their business and radically to improve efficiency. Therefore, considering the dynamism of today's complicated business scenario, outsourcing proves to be a boon for the entire business society. Hence, outsourcing is the latest requirement of the industry.
The year 2018 will see a further rise in outsourcing trends worldwide. Don't hesitate or think twice- acknowledge the process and rely on the outsourcing services.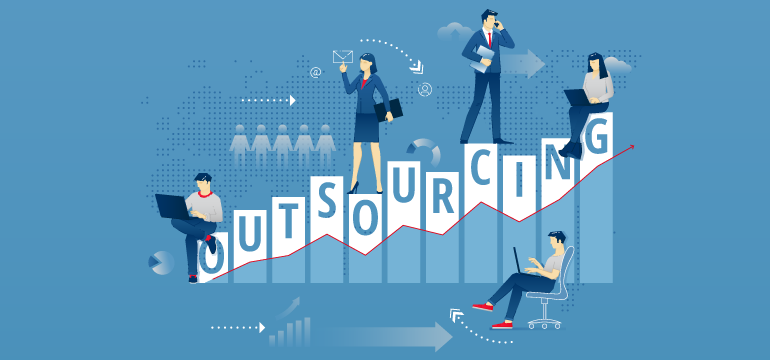 2. Outsourcing is the way to receive more ongoing projects
When you start satisfying your end -clients and create a name in your niche, you start receiving more project assignments. Projects can range from graphic designing, web designing and web development, etc. You can outsource any work- outsource graphic design or outsourcing web design work.
This way you can produce more in short time. End consumers would start relying on your efficiency and you can attract more ongoing projects.
3. Get better ideas and add the fresh perspective to your design projects
Creativity is transformational and finding a prolific solution isn't an easy task. Hence, outsourcing can be the answer to your problems. When you outsource design, you get access to a huge pool of talented designers with different artistic accomplishments. Agencies who receive continuous projects, outsourcing their work can add variety to their offering. They can present thousands of new creative forms to their end-clients and surprise them eventually. As creativity is unique to each- the more people an agency owner or re-seller accesses, the more fascinating results he receives.
4. Outsourcing is the cost-effective solution for agencies/re-seller
As a re-seller or an agency owner, setting up one's infrastructure is a challenging chore. Thus, outsourcing management proves to be the most economical solution. The practice of contracting out projects to the third party is the best way to cut both overhead (electricity, space or office utilities) and labor cost.
Redistributing project works are ideal and budget-friendly solutions for countries like UK and USA. These countries would benefit from outsourcing web design overseas. Offshore third parties (mainly Asian countries) provide outsourced design services for significantly a lesser sum of money.
5. Re-sellers can increase revenue from outsourcing design
If a re-seller plans to partner with some of the well-known outsource service providers they can increase the revenue of their business over time. As a partner, a re-seller can gain exclusive access to resources that further would create new opportunities and thereby boost profitability.
6. Outsourcing your work saves your time
When you receive several projects from different clients, you need to have access to a huge proficient team. But practically it's never possible for an agency to recruit employees according to the requirement for two reasons -firstly hiring process in any company involves various procedures and is a time taking event. Secondly including own human resources is costly. However due to the lack of efficient workforce neither you can pile the assignments, nor you can keep urgent work pending. Therefore outsourcing proves to be beneficial. In one way you complete essential tasks in no time and in other you save your time and resource.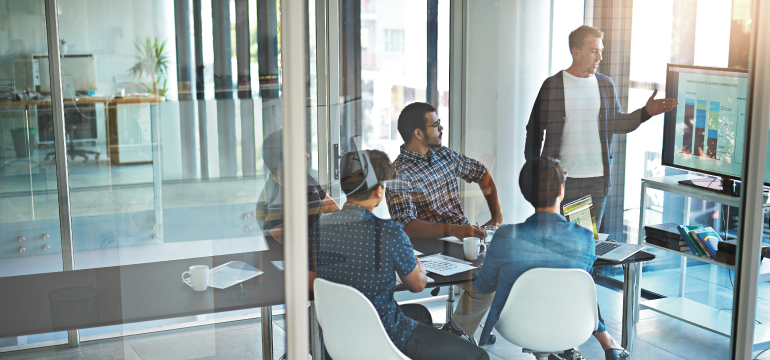 7. Outsourcing development triggers risk management
Agencies continue to receive ample projects. These ventures hence require employing added staff to contribute to the success of the business. But using more persons involves establishing several organizational processes such as strong financial backgrounds, strategic management or statutory compliance. Over time, these company essentials also face threats- like economic uncertainty, liabilities or management errors. In this regard, outsourcing proves to be the best solution to provide scope for risk management. While an agency contracts out the received projects from the client to a third party, he can better manage each project and prevent any business threats contributing more to his capital and earnings.
Nowadays, outsourcing is a fast emerging industry in the world. Many agencies serve locally and globally help quality outsourcing. If you're a bureau who have large requirement of designing works but don't have access to professional designers, outsource your design service you can visit www.a1future.com for valuable assistance.
A1Future focuses more on your assigned task and delivers better, faster as well as affordable design. Additionally, re-sellers can partner with us to receive premium support, special pricing and finally earn more.
Conclusion
Given the above reasons, if you're a re-seller or an agency who have large design requirement can decide to outsource your work to a third party. This way you would have enough opportunities to focus more on other aspects of your business. Additionally, outsourcing is the smart option for solopreneurs for being a cost-efficient solution.