In this fast-paced business landscape, one thing remains clear: flexibility is the name of the game.
The ability to adapt and scale your design services can be the difference between getting lost in the crowd or standing out like a beacon of creativity.
If you are looking to scale your business and you are wondering if on-demand creative services matter, let us take you through some interesting facts, trends, and insights.
The Rise of On-Demand Design: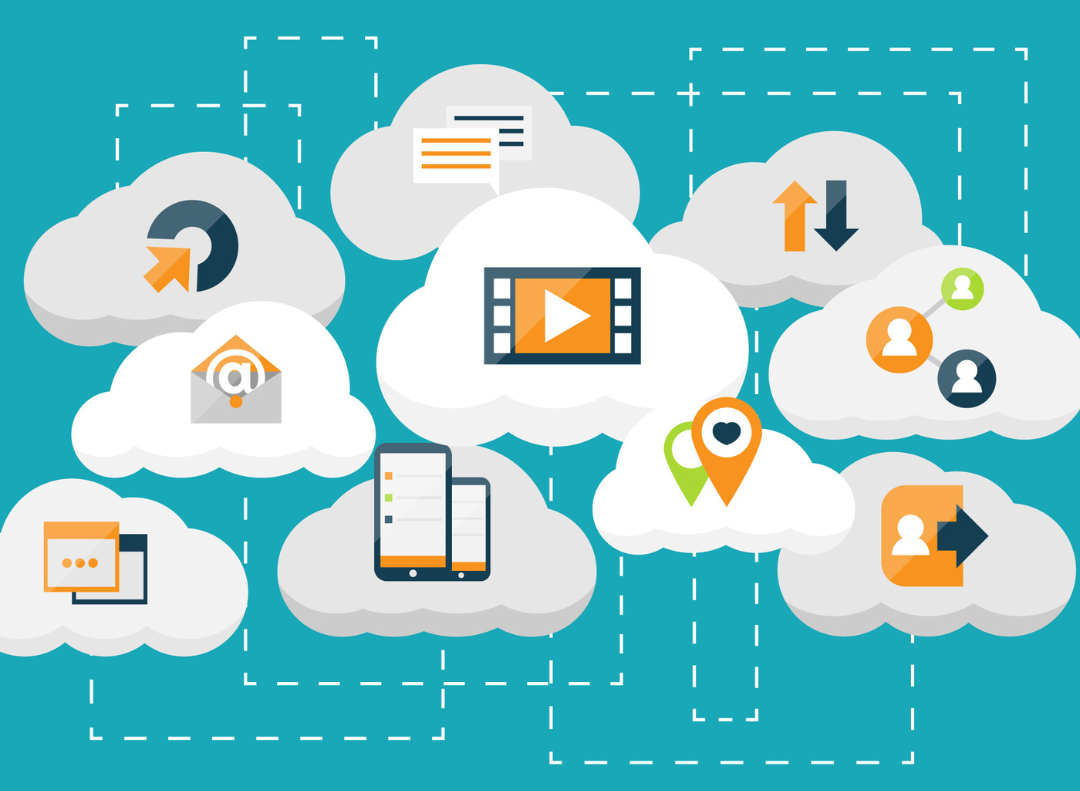 Guess what?
The demand for on-demand creative services is skyrocketing! Why?
Well, it's all about cost-effectiveness, improved efficiency, and accessing specialized skills.
Businesses across various industries are recognizing the value of on-demand design services. From startups to established enterprises, on-demand designers offer a flexible and scalable solution to meet diverse creative needs. By leveraging the expertise of these designers, businesses can optimize their resources and adapt swiftly to the ever-changing market dynamics.
Let's explore some of the specific benefits of on-demand design services:
Cost-Effectiveness:
Hiring full-time designers can be expensive, especially for small businesses and startups with limited budgets. On-demand design services allow you to access professional designers without the overhead costs of permanent employees. You pay for the services you need, when you need them, eliminating the burden of salaries, benefits, and additional expenses.
Access to Specialized Skills:
Design encompasses a wide range of disciplines, from graphic design to web development and user experience. On-demand design services provide access to a diverse pool of designers with specialized skills. This means you can collaborate with experts in various design fields, ensuring that your projects are handled by professionals who understand the intricacies of each specific area.
Enhanced Efficiency:
On-demand design services offer a streamlined and efficient workflow. Instead of relying on a single in-house designer who may have limited availability or expertise, you have access to a pool of designers who can work on multiple projects simultaneously.
This increases project completion speed, allowing you to meet tight deadlines and seize time-sensitive opportunities. In fact, companies using on-demand design services experience a mind-blowing 33% increase in project completion speed compared to traditional methods.
The Power of Flexibility:
Flexibility is the secret sauce for staying ahead in today's competitive landscape.
With on-demand design services, you have the freedom to scale up or down your design needs effortlessly, ensuring your creative endeavors perfectly align with market demands.
Here are some key aspects of flexibility offered by on-demand design services:
Scalability:
As your business grows or experiences fluctuations in demand, on-demand design services can seamlessly scale up or down to meet your evolving needs. Whether you require additional designers for a major campaign or need to reduce design resources during slower periods, on-demand services provide the agility to adapt to changing circumstances without the burden of long-term commitments.
Customization:
Every business has unique design requirements. On-demand design services understand this and offer tailored solutions to match your brand's identity and objectives. They work closely with you to understand your vision, target audience, and design preferences, ensuring that the final deliverables align with your brand's aesthetics and messaging.
Geographic Reach:
On-demand design services break geographical barriers, allowing you to collaborate with designers from around the world. This global talent pool opens up new creative possibilities and perspectives. You can tap into diverse cultural influences and leverage international design trends to make your brand stand out in a crowded marketplace.
Efficiency Meets Cost Optimization:
Who doesn't love efficiency and saving some moolah?
By embracing on-demand design services, you're not just streamlining your workflow; you're also optimizing costs.
Listen to this: a jaw-dropping 90% of companies report significant financial benefits from this approach.
How? By paying for services as you go, you can allocate your budget precisely and avoid unnecessary expenses. And with our tailored pricing solutions, you'll get the most bang for your buck when it comes to design.
Here are some additional ways on-demand design services contribute to efficiency and cost optimization:
Reduced Overhead Costs:
When you hire in-house designers, you need to account for salaries, benefits, equipment, and software licenses. On the other hand, on-demand design services operate independently, saving you from the financial burden of maintaining an in-house design team. This allows you to allocate your resources more effectively and invest in other critical areas of your business.
Faster Turnaround Times:
Time is money, and on-demand design services excel at delivering projects quickly. With their streamlined processes and extensive experience, they can meet tight deadlines and provide fast turnaround times. This agility enables you to launch campaigns and seize opportunities promptly, keeping your business ahead of the competition.
Elimination of Training Costs:
Hiring and training in-house designers can be time-consuming and expensive. On-demand design services eliminate the need for training as they already possess the necessary skills and experience. You can collaborate with professionals who are up to date with the latest design trends and techniques, saving you both time and money.
The Impact of On-Demand Design on Scalability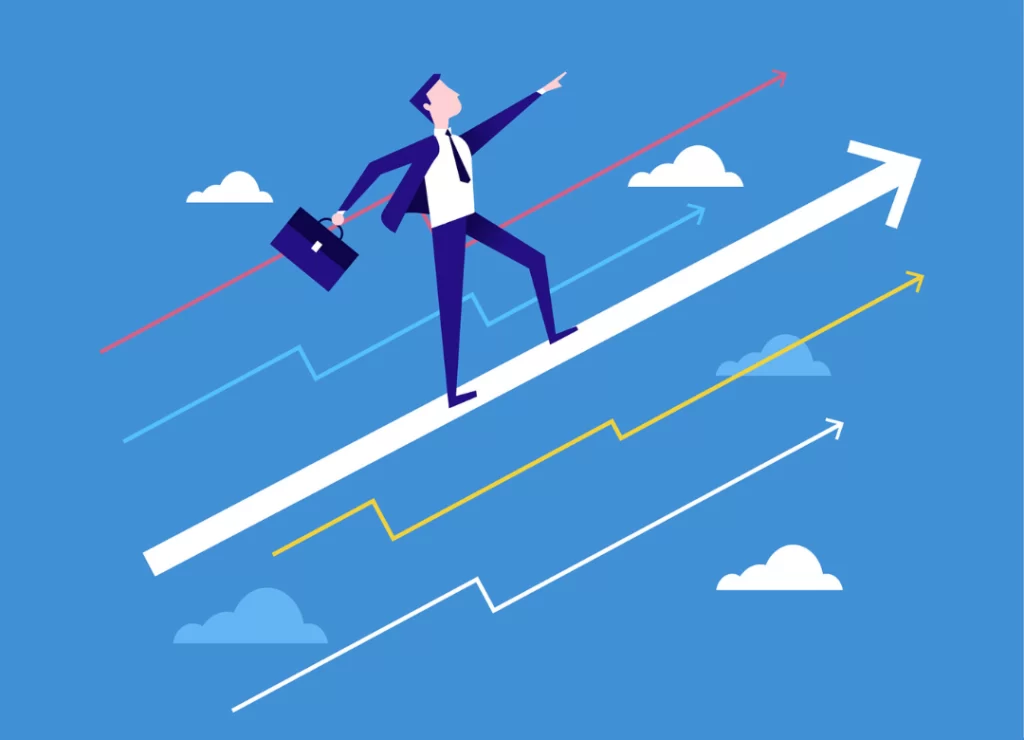 The rise of on-demand design services has been nothing short of phenomenal. Businesses of all sizes and across various industries are recognizing the tremendous value in leveraging on-demand talent to drive their future success.
Agencies: Unleashing Creative Potential
For creative agencies, the ability to scale up or down their design services is a game-changer.
Imagine having a dedicated team of talented designers at your fingertips, ready to dive into client projects whenever the need arises.
With on-demand design services, agencies can expand their creative team on-demand, ensuring they can deliver high-quality designs within shorter timelines and cater to the diverse needs of their clients.
This scalability empowers agencies to unlock their creative potential and stand out in a highly competitive landscape.
Startups: Efficient Resource Allocation
Startups may occasionally face resource constraints, making it challenging to build an in-house design team from scratch.
However, on-demand design services offer startups a cost-effective solution that aligns perfectly with their budget and growth trajectory.
By tapping into a pool of experienced designers on-demand, startups can efficiently allocate their limited resources. They can focus on their core business activities while relying on skilled designers to create captivating visuals and branding materials.
This scalability allows startups to adapt quickly to market demands, establishing a strong brand presence without the burden of high overhead costs.
Enterprises: Agility in Innovation
Large enterprises understand the importance of maintaining agility in an ever-changing market.
On-demand design services provide the scalability that enterprises need to stay ahead of the curve. Whether they need to launch new products, refresh their brand identity, or create engaging marketing campaigns, enterprises can tap into a diverse pool of design talent.
This scalability empowers enterprises to respond swiftly to market demands, unlocking innovation and maintaining a competitive edge in the industry.
Realizing the Vision:
Imagine this: you're a bustling event planning agency, preparing for a high-profile corporate gala. Instead of juggling multiple design vendors for event collateral, you decide to tap into the power of our on-demand services.
Voilà! Suddenly, you have a dedicated team of talented designers at your fingertips, ready to create stunning invitations, signage, and promotional materials that perfectly capture the essence of your event.
What happens then?
A visually cohesive and unforgettable experience that leaves attendees in awe and generates a buzz that lingers long after the event. By embracing the flexibility of our on-demand services, you can focus on orchestrating a memorable event while we handle the design details.
Let's take a look at how on-demand design services allow you to adapt in real-time, unlock innovative ideas, and establish a strong position in the market.
Swift Response and Adaptability: Seizing Opportunities in Real-Time
Picture yourself stumble upon a golden opportunity—a trending topic or a time-sensitive campaign that could skyrocket your brand's visibility. The clock is ticking, and you need captivating designs that can capture the essence of the moment.
This is where on-demand design services truly shine. They provide you with the agility to respond swiftly to market demands, ensuring you never miss out on those time-sensitive opportunities.
These designers are equipped with the skills and expertise to create stunning visuals that resonate with your audience. Whether it's a striking social media graphic, a website revamp, or an attention-grabbing advertisement, on-demand designers have the ability to turn your ideas into reality in the blink of an eye.
By embracing their flexibility, you can scale your design resources up or down as needed, ensuring your brand remains in sync with the ever-changing market dynamics.
Unlocking Innovation: Fresh Perspectives and Cutting-Edge Designs
Innovation is the lifeblood of any successful brand.
It's about pushing boundaries, thinking outside the box, and staying ahead of the curve. On-demand design services offer you a gateway to innovation by connecting you with a diverse community of creative minds.
By collaborating with designers from various backgrounds and experiences, you gain access to fresh perspectives and unique ideas.
They understand the latest design trends, user preferences, and industry insights, enabling them to create cutting-edge designs that captivate your audience.
By challenging conventions, experimenting with new styles, and delivering designs that stand out in a crowded marketplace, they help your brand make a lasting impression and stay one step ahead of your competitors.
Gaining a Competitive Edge: Professional Quality and Cost Efficiency
When it comes to design, quality is non-negotiable. You want your brand to be associated with professionalism, credibility, and excellence. On-demand design services offer precisely that—access to a pool of top-notch designers who deliver high-quality work.
These designers are not only skilled in their craft but also understand the importance of creating designs that align with your brand's values and objectives.
They take the time to understand your vision, target audience, and desired outcomes, ensuring that every design they produce is tailored to your unique needs. Whether it's a sleek logo, a visually stunning website, or engaging marketing materials, on-demand designers have the expertise to bring your brand to life in a visually compelling way.
Beyond delivering professional-quality designs, on-demand design services also provide cost efficiency—a key consideration for any business.
Instead of investing in a full-time design team or navigating the complexities of working with multiple freelancers, on-demand services offer a flexible pricing structure.
You only pay for the design services you require, allowing you to optimize your budget and allocate resources to other areas of your business. This cost-effective approach empowers you to compete effectively in the market without compromising on quality.
Conclusion:
In a world where adaptability is king, embracing the power of on-demand design services allows you to respond swiftly to market demands, unlock innovation, and gain a competitive edge.
With compelling facts firmly supporting the benefits of on-demand services, the path forward becomes crystal clear.
So why wait? Contact us today!