We have been hearing a lot about the term 'webinar' for quite a long time now alongside noticing how our peers have been reaping benefits of creating webinars to engage a large group of participants worldwide. In fact, many modern organizations are nowadays implementing webinars in their content marketing strategy also. Needless to say, webinars are an ideal platform to engage the B2B audience persuasively. Furthermore, it's an easy to distribute mode of communication too. In this blog, we have narrated the detailed steps on how to create a webinar.
Explore with us the tips and techniques of creating a webinar and master the nitty-gritty of it.
However, before we delve deeper into – how to create a webinar presentation, let's take a quick look at what is a webinar and why you must think of creating one.
What is a Webinar?
A webinar is a conjoined term derived from two words – 'web' and 'seminar'. Popularly known as web event, online seminar or virtual event, this online session turns a presentation into a real-life engagement. With the help of a webinar, you can engage a large group of participants with your brand leading to the profit of your business.
Webinars have several advantages over other forms of online presentations. Webinars encourage the direct involvement of the attendees and make them think, ask questions and comment in a thought-provoking way.
Therefore, if you want to create a great webinar you must focus on understanding its prerequisites. Remember a well planned, well organized and well-executed webinar can win many hearts.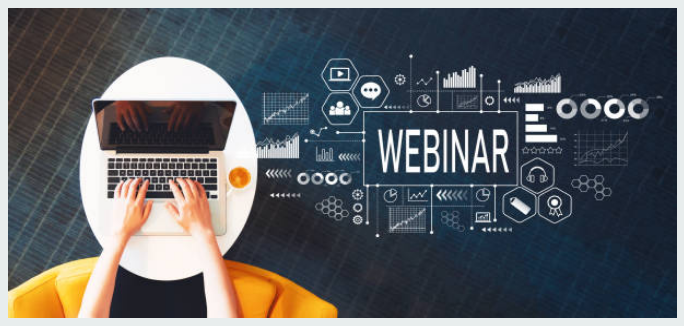 Webinars have many benefits:
A Tool to Connect with Target Group Directly
Webinars have a far-reaching effect; it can reach a broader audience and further engage them in a more specific way. Nowadays, companies use this online event to connect to their target group allowing direct communication. The audience can ask questions and simultaneously the provider can also pose problems of their own to the participants. Furthermore, webinars are the best tools for B2C companies as they facilitate natural interaction among the target audience and the company. Hence, use webinars to know your audience and formulate business policies according to the requirement of the target group.
Save Time and Money with Webinars
Creating webinars are cost effective and also saves time. Think about it – organizing seminars involve spending of extra time and money. But when a company plans a webinar, the problem of unnecessary cost and waste of time gets eliminated. Looking at its several benefits, nowadays, every company owner wants to create a webinar to convey the company message and engage its target group easily and in an affordable way.
Webinars Build Business Relationships
One of the significant benefits of creating a webinar is- a properly planned webinar can develop a long lasting business relationship. A webinar allows the sender to communicate with a larger group of potential prospects triggering extensive networking. In addition to that, webinars enable the attendees to connect with the senders on a much deeper level making the consumers trust you and your brand significantly. Choose webinars over other networking tools to let your audience understand your contents precisely.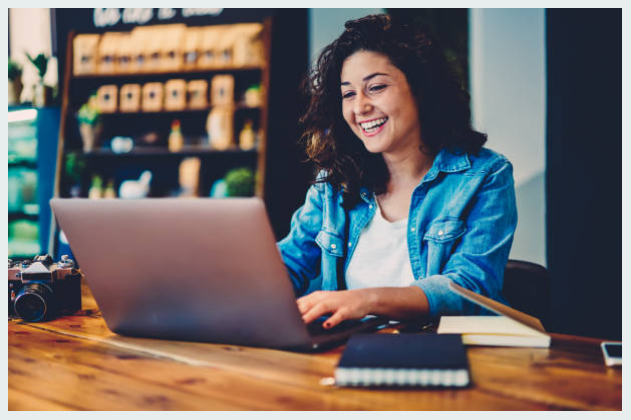 Provides Opportunity To Re-Purpose Your Contents
Webinars are a great source to repurpose your contents. Once you have presented a webinar, you can repurpose it by adding extra value and showing it to those who couldn't attend earlier. There are various ways how you can use webinars to repurpose your contents. You can convert your presentation into an eBook or a blog post series, or you can create a permanent benefit from hosting the webinar. This facility allows the webinar creators to share their webinar content freshly and engagingly to the audience.
Webinars Increase Your Revenue Stream
Does your business cater to a broad set of the audience? If yes, then webinar is the ideal platform for you to generate more and more leads and increase your revenue streams. Consider setting up a paid webinar presentation and providing valuable information to your audience in a simple and effective manner. This further ensures the attendees with unlimited capacity and hence your business can quickly generate a profitable revenue stream.
Now as you know the several benefits of creating a webinar, learn how to create a webinar.
Mentioned below are 5 tips and techniques of how to create a webinar:
1. Select the Appropriate Webinar Tool
The moment you plan to create a webinar, it's essential for you to select the right kind of tool. The digital world offers a range of useful tools to create your webinar, choose from any of these tools that suit your business needs. You can select popular platforms like Adobe Connect or WebEx. Most of the tools available in the market are affordable and comprehensive.
Google+Hangout is one of the most preferred webinar tools. The video calling and chatting feature of the Google+social platform makes it an ideal platform to create collaborative meetings and presentations.
GoToWebinar is yet another most popular webinar software that enables the companies to create a perfect webinar enabling meeting and screen sharing processes. This application has the facility of HD video recording, archived recordings as well as conducting polls and surveys. However, before you start using this software take a guided tour on the internet on how to create a recorded webinar.
Interestingly, both Facebook and YouTube have also captured the attention of many for being an ideal webinar software. These two of the largest streaming platforms offer multiple ways to reach a large section of the audience. If you want to know how to do a webinar on YouTube, you can checkout several tutorials and vlogs that show you the proper steps to generate more leads.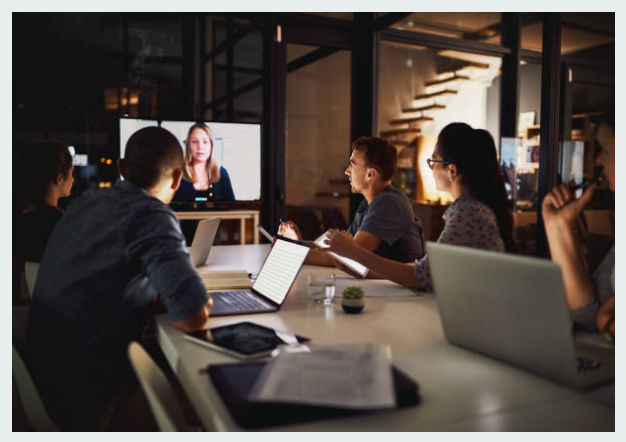 2. Choose the Right Format Based On Business Type
The next step while creating an engaging webinar is deciding its format. Without a proper format, you cannot reach your target audience. Hence, industry experts suggest choosing a format that goes by your brand. Among various types of formats available, you can consider adopting from the four webinar formats namely, single speaker format, interview format, panel discussion format or questions and answers format.
Single Speaker Format: It is the kind of webinar format that involves a single speaker who communicates with the attendees by demonstrating the contents and answering all queries raised by the attendee. This format is recommended for those who have to address a small audience base.
Interview Format: This is a kind of format that involves a speaker who acts as the interviewer and asks a set of predetermined questions to the subject matter experts. This type of webinar gives the attendees an opportunity to watch the question answer round and gain insight on the particular subject. According to industry experts, this interview format proves to be engaging because the attendees can ask questions thereby getting more involved in the presentation.
Panel Discussion Format: Similar to any real-life panel discussion, this webinar format also involves a moderator, a company presenter and external experts or industry analysts. This format makes for an exciting webinar conversation and keeps the audience engaged.
Questions and Answer Format: This format bears some resemblance to the interview format. It is a type of webinar that makes the speaker answer questions that directly come from the audience. In these types of webinars question and answer segments are usually added at the end of all webinar.
3. Decide On The Length Your Webinar
One of the webinar presentation best practices says that the length of the presentation plays a vital role in engaging the target audience. Longer a presentation, farther the audience goes. We must remember that it is an age of instant communication; hence we must maintain a considerable length of the webinar. Whether you are planning a 30 minutes presentation or 60 minutes one, let your audience know what format you are using and how do you plan to carry out with your performance. Industry experts are of the view that a webinar should not be more than 60 minutes in duration. If your webinar is too long, participation will drop drastically.
4. Include Engaging Visuals for More Involvement
Webinars are web-based seminars that rely on both audio and video presentations for audience involvement. Today, it's no secret that visuals play a significant role in attracting an audience and engaging them. Hence, while creating a webinar, we must emphasize incorporating more and more visuals. Experts are of the view that visuals have the excellent ability to connect both the presenters and the attendees, hence, focus on including images, infographics, charts, graphics etc. Focus on filling the presentation slides with eye-catching yet relevant visuals.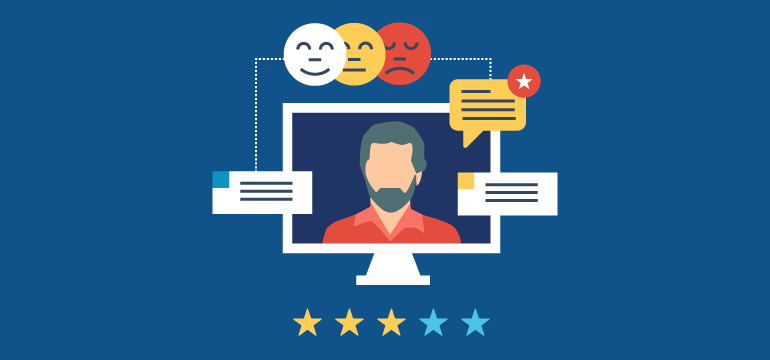 5. Consider Using Your Testimonials
Undeniably webinars are the best tools to create a connection between the company and the potential customers. Therefore, it should be a presentation demonstrating the company culture and providing information about the company, its products and services. Webinars are the best ways to tell your potential prospects how you are the best choice for them. If you want to know how to host a webinar – the answer is adding testimonials. Testimonials show your audience who you are, what you sell and what results do the consumers get after using your product and services.
Consider using the best testimonials throughout your entire webinar presentation and see the significant impact on your audience. Undoubtedly, testimonials are the best ways to engage your consumers. Decide to place the testimonials sparingly in the introduction, content and pitch sections, so that it grabs attention of your target audience instantly.
Concluding Thoughts
Today webinars have been playing a pivotal role in easing the communication processes with your prospects and partners in an efficient way. With the recent technological advancements creating webinars have become easy. You can create a webinar in a myriad of versions ranging from HD video, integrated audio to engage audience irrespective of geographical boundaries, webinars are designed for many purposes- to give presentations, perform product demonstration and deliver messages to thousands of people at the same time. Follow the tips as mentioned above and create an informative and memorable webinar content to experience greater results.
To create the best webinar, you need a close-knit team and A1 Future can be your right choice. It's a place that gives you the benefit of mingling with the brand strategists who can guide you throughout your entrepreneurial journey.